Arsenal and Everton score Marcelino for the bench
The London club is finding impediments in the rest of the options and the Liverpool club is close to dismissing Marco Silva.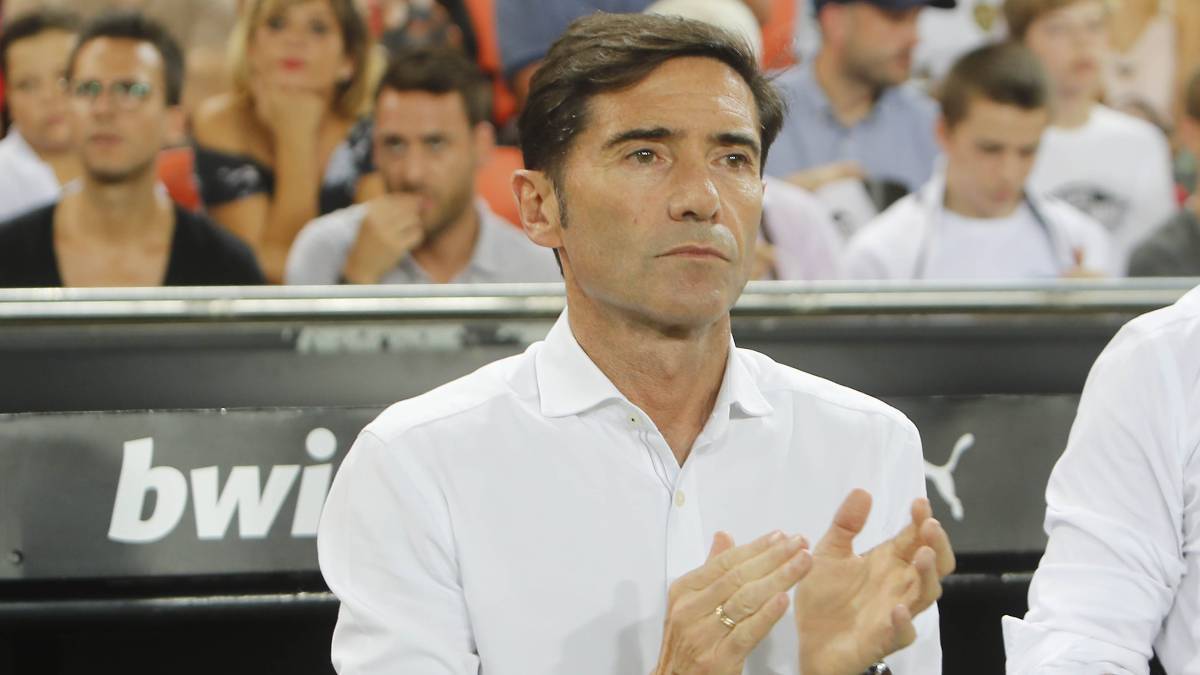 Arsenal is still looking for a replacement for Unia Emery. While Fredrik Ljunberg is acting as an interim coach, the London club is conducting an intensive search from which it should take the reins in the long term. Brendan Rodgers has been tried, things are going very well in Leicester City, but getting him out would cost 14 million pounds and would not be a very viable option. Carlo Ancelotti, from Naples, would arrive in the summer in case he wants to leave Italy and Arsenal has problems now, so he seems ruled out. The other option was so far Mikel Arteta, second from Manchester City, who could arrive immediately without leaving his club hanging, which has Pep Guardiola as the first coach and who would let him out to continue developing his career.
But now they are thinking of another Spanish coach who would not have the disadvantages of the rest. You would not have to pay a termination clause as with Rodgers, you would not have to wait until summer as with Ancelotti and you would not have little experience as a first coach as Arteta. This is Marcelino García Toral, a Spanish technician with whom Daily Mail ensures that they have already contacted through Raúl Sanllehí.
However, there is another Premier League club that is following the steps of the coach of Valencia until a few months ago. Everton has not yet stopped Marco Silva, although it seems that it will not take long to make the decision in view of the results. The toffee set has already had a Spanish coach before, Roberto Martínez, with whom they were more than satisfied.
In this way, Marcelino begins to take advantage over the other alternatives to sit on the Arsenal bench, but they will have to convince him that they are the best option if in the end the Everton ends up getting in the middle.
Photos from as.com