Arrasate: "Sevilla is LaLiga's most complete team"
"They are the ones that dominate the most records, besides being physically the most powerful in LaLiga with very portentous players, so it is a challenge for us," he said.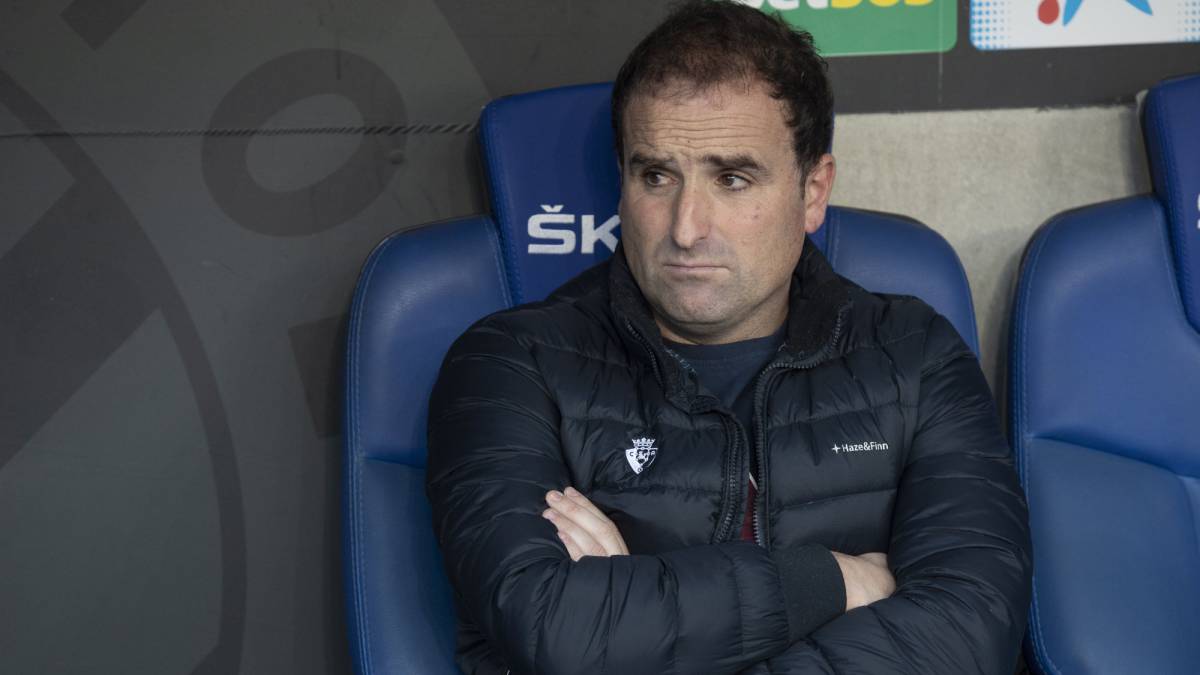 Osasuna coach Jagoba Arrasate has branded his next opponent, Sevilla, as "the most complete team in the league", which highlights his physical potential "with portentous players" .
About Sergio Herrera's non-call against Sevilla, Arrasate has commented at a press conference that the goalkeeper "is better", and added that "during the week he has had discomfort, so we understand that it is not a matter of taking risks" , like Aridane, who has said that "he does not see 100% to compete in a match like tomorrow" .
In the call highlights the absence of the right side Lillo, who, by technical decision has been left out because, according to Arrasate, "those who go is because they are the best" .
On the possible ownership of Jon Moncayola on the right side, Arrasate has explained that he also has Darko, "who already knows that position" and Unai García, who could lend them "a hand" .
For Arrasate, Sevilla is "the most complete team in the league, although there are better templates, but they are the ones that dominate the most in addition to the physical level being the most powerful in the league with very portentous players, so which is a challenge for us ".
"We do not wait for the 75th minute to make the goals, although it does seem like it, but I always tell my players that the first 95 minutes have to start strong," said Arrasate about the script of the game.
Of the loss due to sanction of Argentine Lucas Ocampos, Arrasate has accepted the importance of the player in the game of Seville as "one of the sensations of the league", and has declared that "the templates are so that when players are missing, it is not noticeable his absence with the incorporation of others ".
"When we jump to the field we do not think about who is missing, but we think we can do it with the players we have available," said Arrasate, who added insurance: "Tomorrow, beyond the casualties, we will compete well."
"The victory against Espanyol was important, since it was important to react after the defeat against Athletic," said the coach about the last victory in the league.
"They are complicated rivals, but they are also three very nice matches and it is an important month," he said about the month of December that his team has ahead of him, although he has assured that they should first think about tomorrow's game against Sevilla.
The Hispanic team has highlighted the contribution made by players such as Jordan or Banega, "who are able to make controls aimed at surpassing you, while in direct play with De Jong, they can harm" .
Photos from as.com