Araujo: "Sunday is a final, we play the future"
The Mexican central speaks clearly about the situation of Celta. Understand that the only reality is that they are fighting not to go down to Second.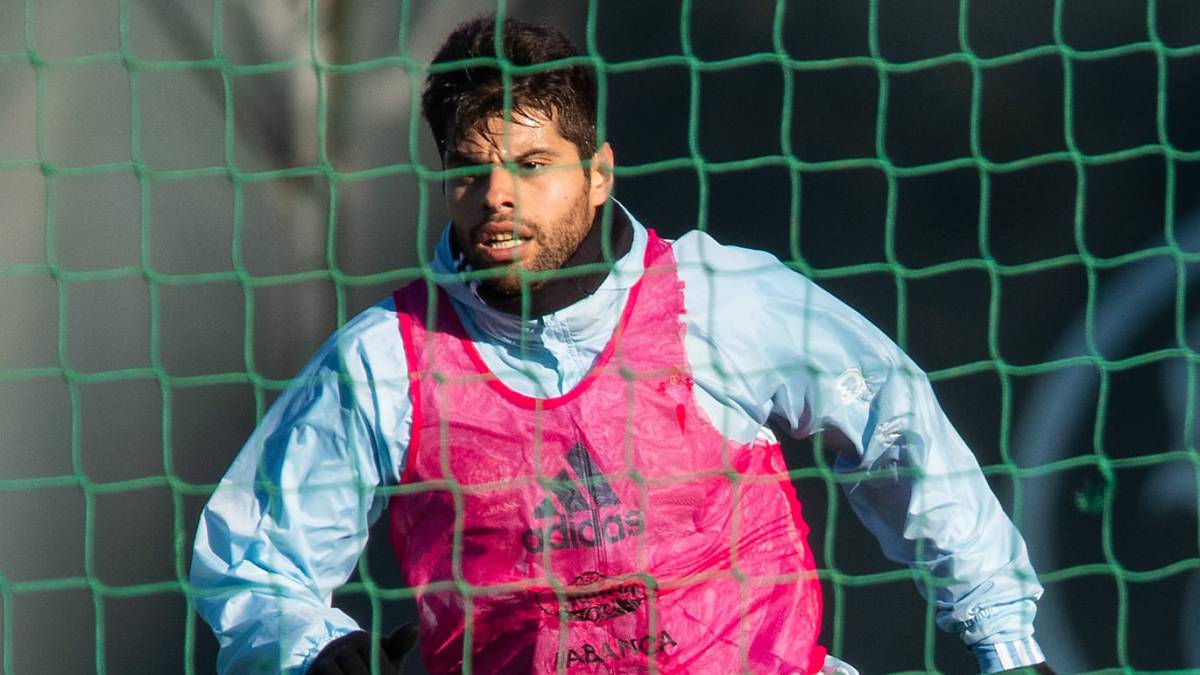 What's wrong with the team?
Since I arrived we have been down there and one tries to train harder and do different things, but I think now the coach is doing everything possible to get this forward. I see the team committed and I think the results will come, but you have to work harder. It is a difficult situation.
Is it a matter of self-esteem and trust or is it a quality problem?
I think that quality exists, I think it is another issue of fighting, going to compete, playing every ball knowing that we are playing to go to Second or stay in First. We have to get in the head that we are playing our future.
Some of his colleagues and even the president himself retain the faith of entering Europe. Do you think that speech is wrong?
Everyone can have an opinion, but the reality is that we are now down and what we need is to win. Then we will see what we fight, but now we have to fight to get out of where we are.
After 16 days, the objectives begin to be very focused.
Yes, yes, every day is marking you what you are fighting and what you are fighting. Our pending issue is knowing how to compete and fight all the balls to the death.
What has changed with Óscar García?
All the technicians have their ideas and it worked for us with each one. It is unfortunate that in such a short time we have changed so much of coach. Oscar tries to get us that competitiveness we are looking for. The team has tried to understand it and we are going to fight it. Now what we need are triumphs, not playing well or quality, now it only matters to win.
The calendar now faces direct rivals.
We need the points and Sunday's game is a final. The reality is that you have to make wins.
It's hard to talk about the end already in December
is the reality. You are down and if you do not start scoring you will be staying and they will go away. We are playing the permanence, if we wait for the next game or on day 25 it will be too late. We need to rate
Do you receive the worst visitor to LaLiga, is it a double-edged sword for you?
We leave the statistics to you, what matters is to win.
Well, I'm going to give you another statistic. If they don't win the next two games, it will be the worst Celta score in a calendar year in the last seventy years.
We cannot ignore that data, but hopefully win both games and that is not fulfilled.
How do you rate your year?
It has not been good for anyone. When I arrived I did not know LaLiga and made many mistakes, but now I am more soaked in Spanish football and I have tried to improve.
Choose the best and worst moment of 2019
Saving was the best. Worst moments there are several, but whenever they throw a coach, regardless of who he is, as a footballer it is a huge failure. The end of each of the coaches was the worst for me, which hurt me most.
Photos from as.com