Another injury in the Blazers: Rodney Hood breaks the Achilles
Rodney Hood suffers a serious injury, one more for the Trail Blazers this season and one of the problems for the team's growth.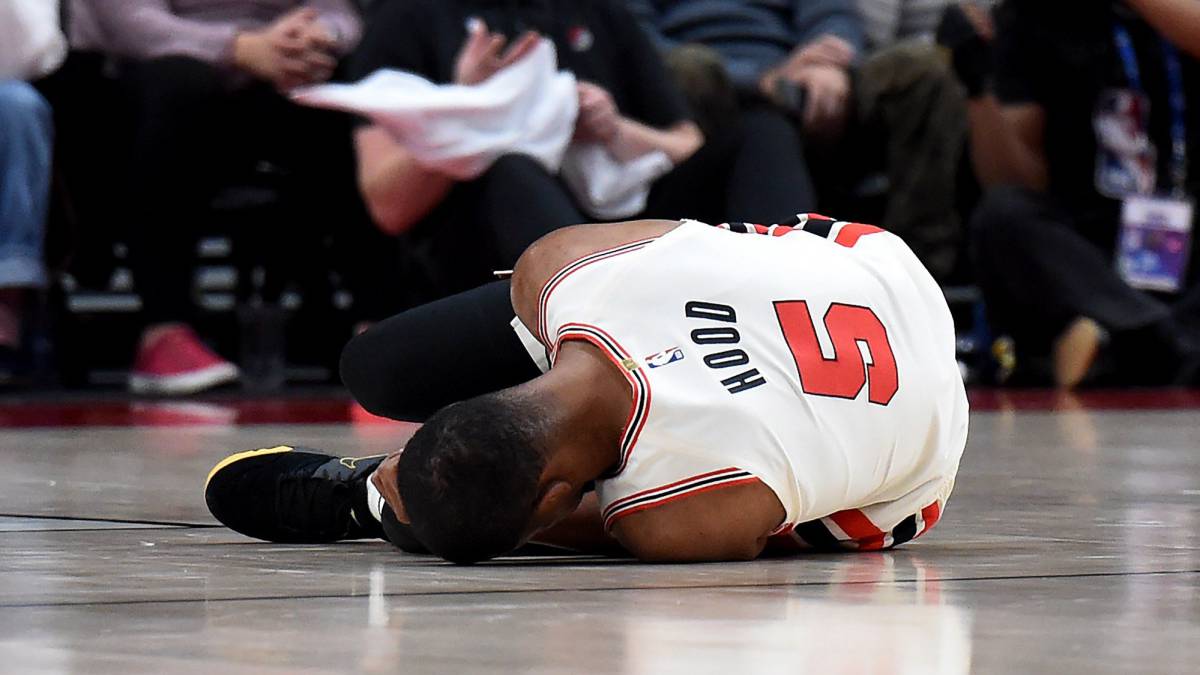 Trail Blazers add another player in the infirmary instead of on the court. Rodney Hood left the Lakers game with a tear in the Achilles tendon of his left leg, which will lead him to miss a good amount of months, and it makes the team's comeback in the Western Conference a little harder.
And not because they were not notified. Hood missed the previous game due to discomfort in that area and was reviewed by the medical services, which gave him the OK to play against the Angels. "He had passed all the protocols," said a sad Terry Stotts at the press conference offered at the end of the game.
Rodney Hood fell to the ground in a first quarter play. He took a rebound after a bad shot by LeBron James and in the step he made a bad gesture that made him fall to the ground immediately, helping the damaged area and having to accept the help of the players and officials of his team to get out of the court
Hood's is just another of the serious physical problems that the Blazers have endured at this start of the season. For starters, with a Pau Gasol they signed and then cut because the foot operation has not been replaced last spring. Then, with Jusuf Nurkic still going down for his painful leg injury and with Zach Collins coping with a shoulder dislocation.
Carmelo Anthony was the signing that was ordered to try to shake the shaker in addition to alleviating those casualties, but another one will be needed in the immediate future.
As Bobby Marks of ESPN points out, the Blazers have already activated the disabled players option, whereby the NBA allows them to sign a player in the last year of the contract. And most likely they will end up using
Photos from as.com