Amézaga e Igorre, the cyclocross events this weekend
The Basque appointments, next to Puente Viesgo and Illas, mark the week of the return of Felipe Orts after his European tour. Mikel Landa could go to see Amázaga's appointment.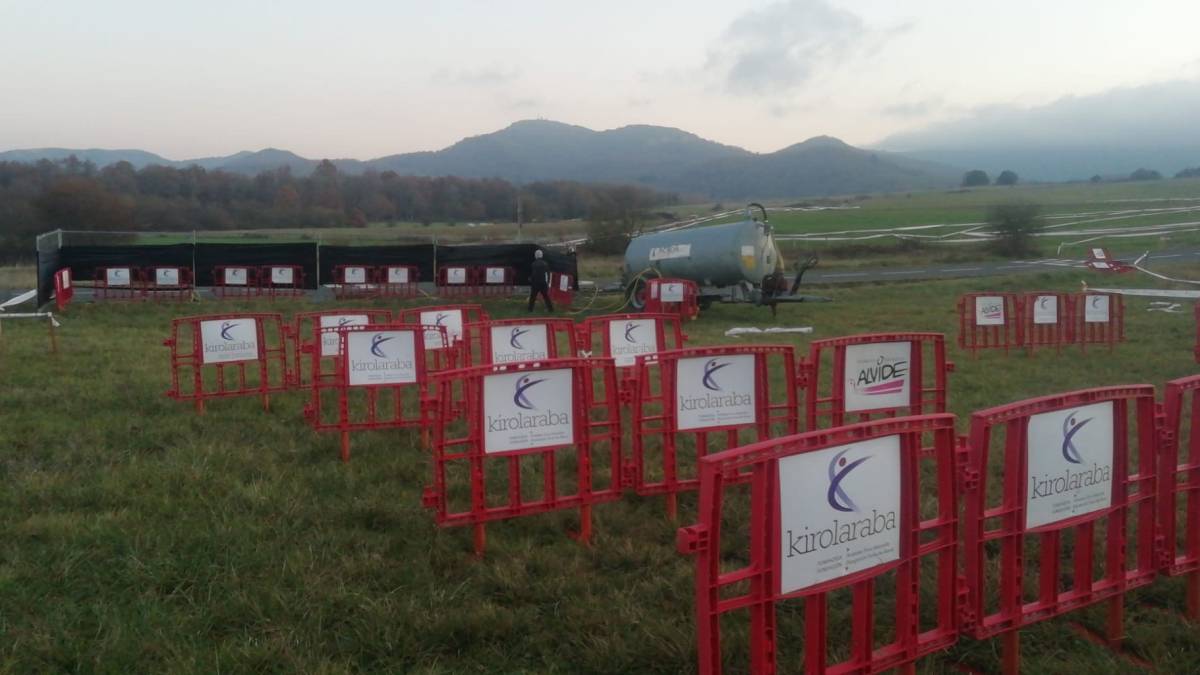 The main events of the weekend in Ciclocross send us today to Puente Viesgo and the next days to Amézaga, Igorre and Illas. That is, the Basque Country, Cantabria and Asturias. Gorka Izagirre, rutero and great animator of the last weeks, will not participate in any of them because yesterday he began his concentration with Astana in Calpe. His brother Ion was also going to run in Amézaga but he will be absent for the same reason.
Other Astana who have done Cyclocross this winter are Omar Fraile and Luisle. The latter was even targeted for Garai and Beasain but could not run due to the death of his grandfather. He wanted to take the opportunity to spend the weekend with his brother Pedro, Eibar player, who had no displacement since the gunsmiths received the Alavés in Ipurua. Luisle has done Cyclocross this year, for example in Ceutí (Murcia), near his house in Mula.
The strongest man of the modality, Felipe Orts, who has been competing for Europe in the last two weeks, will return to the national scene this weekend. That has allowed Ismael Esteban to win the Spanish Cup mathematically. He did it last Sunday in Pontevedra. There is only one race left in Valencia next week and interest will focus on the women's race. Aida Nuño leads the Asturian Lucía González in eleven points. The latter also lost the train of the Spanish Cup when competing in European events. Kevin Suárez, Iván Feijoo, Xabi Murias or Aitor Hernández for example, will also take action.
Amézaga (Saturday) and Igorre (Sunday) are of UCI C-2 category, so the presence of foreign brokers and brokers (Belgium, France, Holland or Italy) is assured. Nearly 400 cyclists will compete in both tests and we must not rule out the presence of a router such as Jonathan Lastra (Caja Rural-Seguros RGA). In Amézaga (town of the recently retired Javier Ruiz de Larrinaga) it is possible that Mikel Landa (Bahrain Mc Laren) is seen as a spectator since he lives just two kilometers from the circuit and the organizing cycling club, the Zuyano, was the first to It belonged in his life. That's where he trained as a cyclist. In two weeks, a concentration will begin in Croatia. In addition to running, he is president of the Euskadi Foundation, which has made the leap to UCI Pro Tour and will also focus on the next few days in Bilbao. It will be used to test the runners, take action and coexist with each other.
Photos from as.com