Alonso closes 2019 on the podium
The Spaniard finishes third his brief return to the asphalt along with De la Rosa, Burgueño and 'Galle' in the 24H of Dubai Karting after leaving on pole.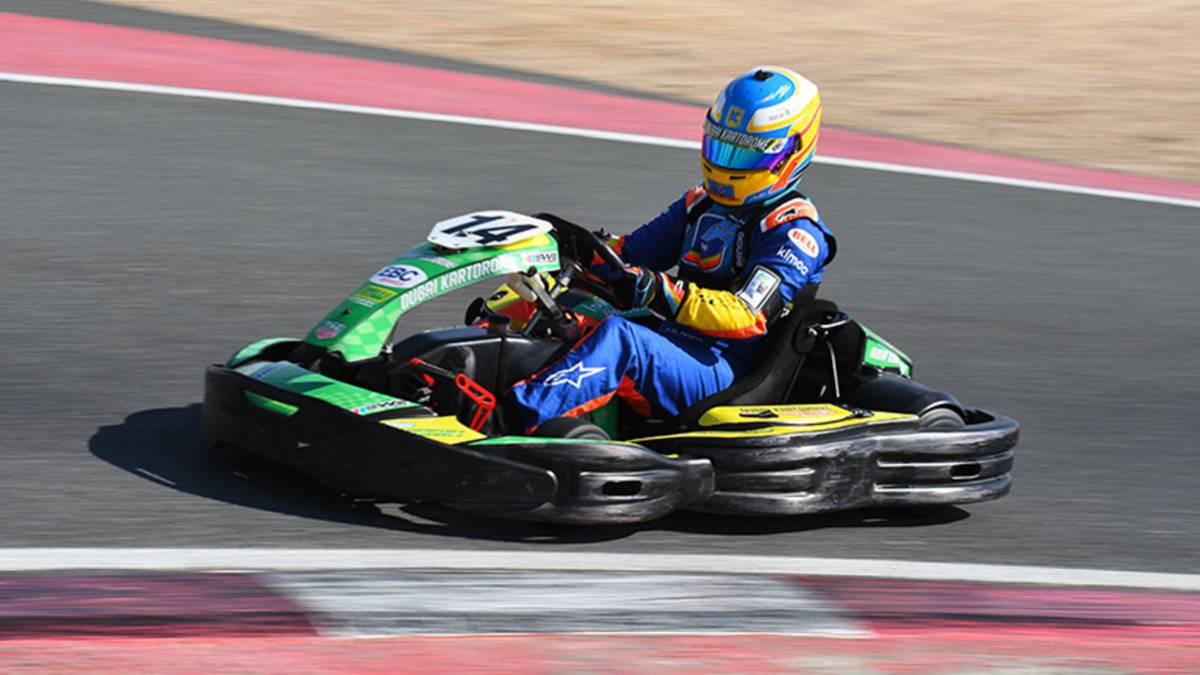 He started winning at Daytona, took a chase of the Indy 500, then redeemed himself winning at Le Mans for the second time and closing the WEC title, later he would get his first podium in the raids and now, Alonso closes 2019, his first year away from Formula 1, also stepping on a podium, that of the 24 Hours of Dubai Karting. It is not a race as serious as the others, of course, it just does it for fun with some friends, the Spaniard is happy with a steering wheel in his hands and more if he gets a good result.
And that is what he did with Pedro de la Rosa, Ángel Burgueño and his friend 'Galle' in the Dubai Kartdrome finishing third (first of its category). They took the exit from the first position after winning the pole for just one tenth, but FA Racing began to complicate things and halfway through the test they were out of the Top 10. So they had to make a second part of the attack to go up positions, which they achieved by finishing with 1046 laps, three of the leader and 17 seconds of silver.
His good pace painted purple his position in the final classification after marking the fastest lap of the race with a time of 1: 14.839. So the "group of friends who have come together for fun," as their description on the official test program says, had the same smile they wore on the grill under Kimoa's caps after having a good time circling a circuit of go-karts a whole day. A brief return to the asphalt for Alonso before returning to the arena. The Dakar awaits you to face the adventure of your life.
Photos from as.com