"I almost play in Athletic, I'm more Basque than many there"
The Uruguayan came from United to Villarreal but was close to San Mamés. His grandmother was from San Sebastián and had to emigrate to Uruguay.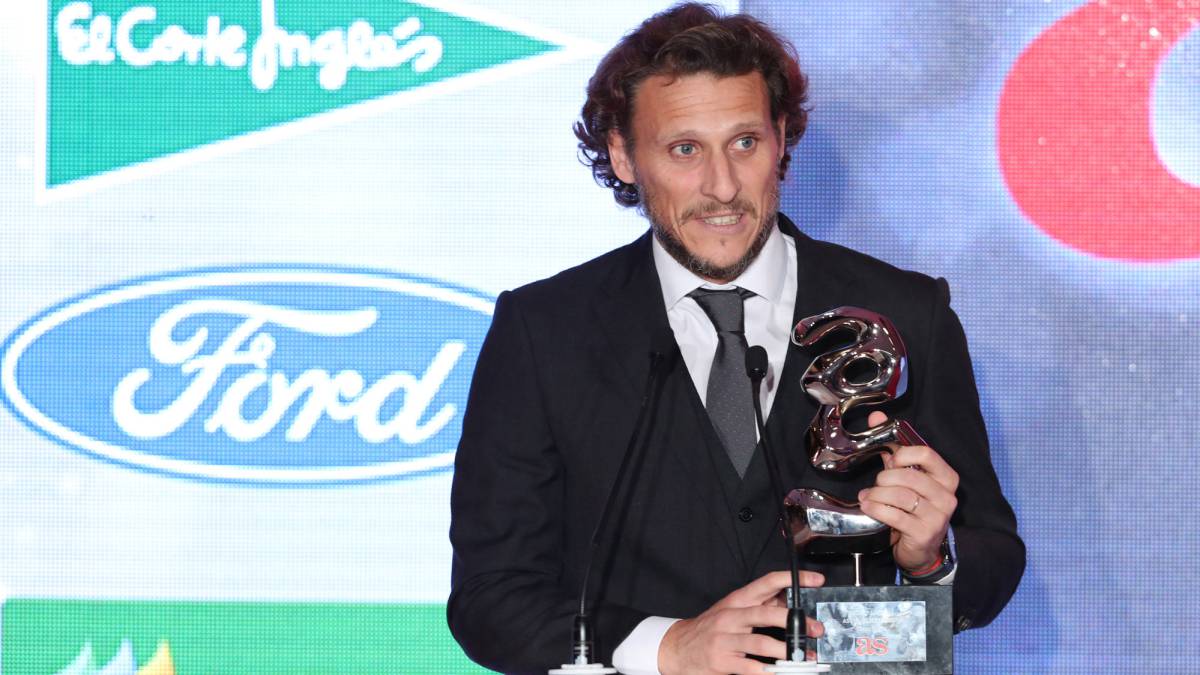 Diego Forlán is a legend of LaLiga. The Uruguayan scored 128 goals in 240 First Division games, winning two Golden Boots for the best scorer in Europe wearing the Villarreal and Atlético de Madrid jerseys. But Atleti was about not to be the only red-and-white elastic that Forlan wore in Primera and that is that of Montevideo recognized in El Larguero de la Cadena SER that he was about to sign for Athletic.
From the Madrid Eurobuilding hotel, where he was awarded by this newspaper at his annual awards gala, Forlán unveiled it. "I would have loved it. We were and we were strong. My grandmother was from San Sebastián and at 15 or 16 years old she had to go to Uruguay. I have more Basque blood than many of those who are there. Seriously, I have more rights than others. We talked to Zubizarreta, I was at United, they played football very well, but I needed to play many more games, at United if I played 60 games, I did it in 30 but I needed more. I told my brother "go to other teams that play well but do it more for the air will not favor me and the same thing just hurt. "I started looking for that I could come in handy and I don't remember why he came out. With my brother we watched Spanish football and I thought:" In Athletic, I could have chance (sic), "he confessed.
Forlan, jokingly, brought up a fact: the good run against Athletic, the team that has scored the most goals in his entire career: twelve in fourteen games. "The worst thing is that Athletic got tired of scoring. They asked me for the shirt or boots to leave them there," he said with a laugh.
Photos from as.com