A top machine room at a bargain price: 65.5 million
Madrid has cost less the Modric-Kroos-Casemiro-Fede Valverde quartet than Barça De Jong (€ 75 million). Now, according to Transfermarkt, they are worth 160.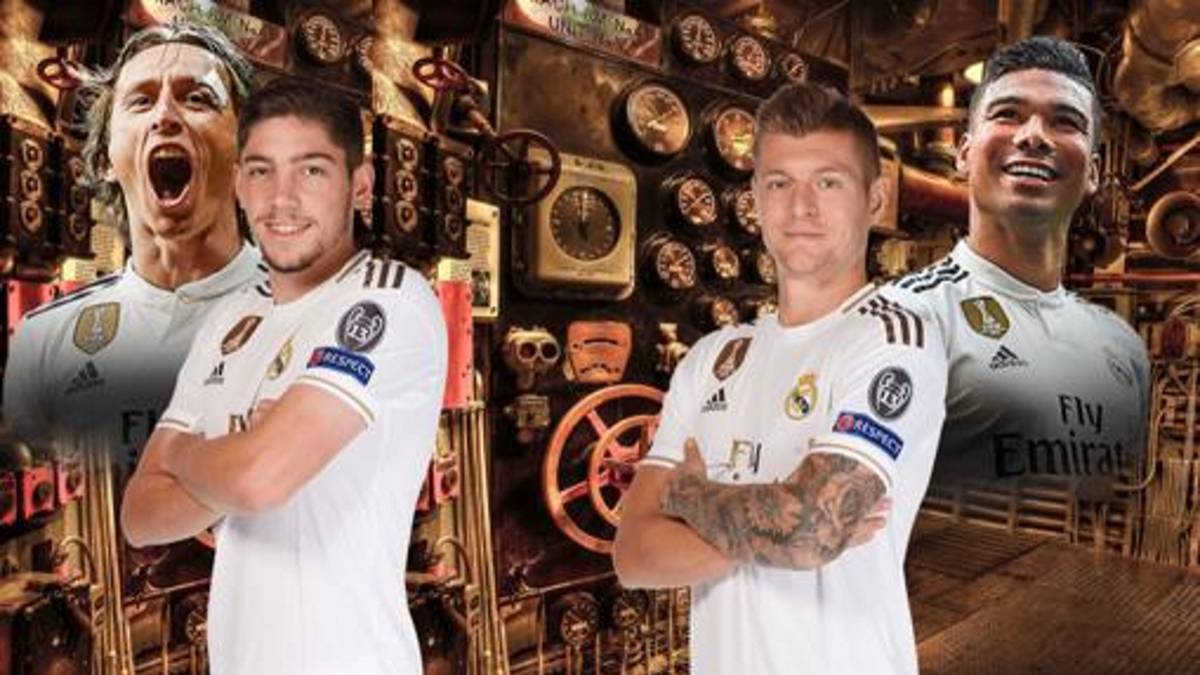 The backbone that supports the second Zidane project is the result of an intergenerational process based on a very good nose. From the eldest, Modric, to the youngest, Fede Valverde, go 13 years. Between the 34 of the Croatian and the 21 of the Uruguayan are the 29 of Kroos and the 27 of Casemiro. In total, the four legs of the center of the Madrid field have demanded a disbursement of 65.5 million, a minutiae for the bubble in which football lives. Now its value, according to the specialized Transfermarkt, is 160 M € .
Serve as an example to calibrate, among others, the signing of the Zidane player, 72 million in 2001. Almost two decades later, despite the tremendous boom of a market moved by unthinkable figures at the beginning of the century, the Madrid average has cost less than the French. And it is also below the 105 M € of the United by Pogba in 2016 or the 75 of the Barça by De Jong this 2019.
Florentino set up the scaffold in 2012 with Modric, one of his most sweaty conquests because of the tough Levy, who only opened the door to the Croatian at the last minute and for 30 million. In 2013, for € 5.5 million, Casemiro arrived, whose leisurely cooking process has given the reason to those who designed it: from Brazil to Castilla, from Castilla to the first team, from the first team to Porto and from Porto to the first team (previous payment of another 7.5 M €) to become a world top
Four landlines of Zidane
Al Sao Paulo, whose unstoppable ascent speaks his nickname for a few seasons, Casemito, followed by Kroos, who landed in 2014. The German is one of the most profitable price-performance purchases in the history of the Madrid. And all thanks to the fact that before Bayern could renew the contract, which expired the following summer, at the Bernabéu they closed their reinforcement for 25 million. The last incorporation, in 2015 for € 5 million, was that of Fede, which has gone from Pajarito to Imperial Eagle. His football evolution requires a mote update because it seems irreplaceable today.
The passing of the months has placed the four among the essentials of Zizou. Modric's injuries, especially, and Kroos have allowed some alternation in the area. But with a global look so far this season is the importance of all near Christmas. The Brazilian is the player with the most minutes (1,650) of the squad; Kroos (1,362), the seventh; Valverde (764), which broke into the fort after the Wanda, the tenth; and Modric (661), the twelfth. Among the four they are responding to Zidane's request, which has emphasized since the summer the need for a greater offensive contribution from the midfield: they add 9 goals and 12 assists. In three years, from 2012 to 2015, Madrid put the foundations of a good, beautiful and cheap country center
Photos from as.com