6 challenges Messi still pursues
Catch Gento in the number of Leagues (12), break with Zarra in Pichichis (6), reach 767 Xavi matches, overcome 643 goals of Pelé, raise a Champions as captain and a title with Argentina ...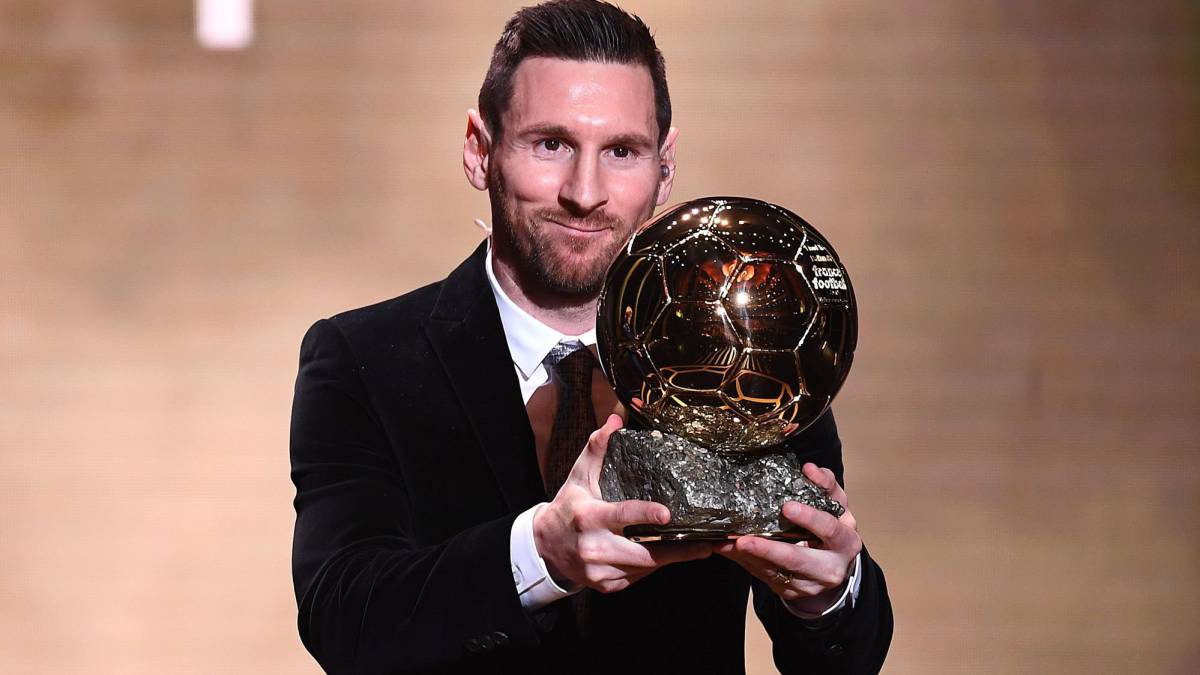 This story is not over for Messi. His speech at the Theater du Chatelet in Paris discovered a footballer aware that his days as a footballer have an expiration date even if he is not there, but he also taught a player who enjoys his profession, so it is easy to imagine a Messi that stretches his Elite football career at least until the Qatar World Cup. If Messi puts the long light on, he will continue to encounter challenges no matter how much he breaks records one after the other.
Namely, Messi feels it is possible to reach Gento as a player with more leagues. It's hard. The Cantabrian Galerna won up to 12, Rosario's genius adds ten and Madrid seems to be back this season. But Messi finishes asking for the value of the eight Leagues that Barça has won in eleven years. And based on that principle of enjoying the profession day by day, that is precisely LaLiga. It does not seem that the Argentine is going to let his teammates relax. Messi, in addition, has six trophies of top scorer of the domestic championship. He reached Zarra last season in Pichichi trophies. His rugged beginning of the season, full of injuries, seemed to leave him out of the race. But it has taken little to return. In seven days he has scored nine goals and goes for the seventh Pichichi trophy of his career. Going goals will bring you one more record, that of goals with the same team. With the Wanda, Messi adds 614. Pele already sees him in the rearview mirror. Beyond the legend of a thousand goals, Pelé has 643 registered with Santos. Messi already has it at 29.
Marking goals is equivalent to playing matches. Messi already has 701 with Barça, so another who looks at him sideways is Xavi Hernández, currently the player who most times put on the Barca shirt in official match (767). If someone will be happy with his brand jumping through the air is the soccer player of Terrassa, a culé de base and one of his best partners in that film career.
But Messi also admitted to the mixed area of the Theater du Chatelet as soon as he won his sixth Golden Ball that would have changed any of those individual awards for one more Champions League or for some title with Argentina. And with that look the player faces the season. Raising his fifth Champions, the "cute and desired cup", as captain of Barça, as his friends Puyol and Xavi did after thirty years is one of his big dreams before leaving the club of his life. And, of course, he thinks the same with Argentina. He has chased him and fought him throughout his career. He won the U-20 World Cup, the gold in Beijing, but he stayed in the finals of the 2014 World Cup and the 2015 and 2016 Copa America. Three terrible blows that knocked him down and even made him think about leaving the Albiceleste. But of those who have always risen. Also from the last in Brazil. This summer he will try again in the Copa América, which Tuesday raffles his groups. Messi's story is not over.
Photos from as.com