1x1 of Alavés: little hit against a very organized Leganés
Joselu hit a wall all night. He fought against the tangle of defense but, when the match ended he took advantage of a ball not blocked by Cuéllar and scored the Alavés goal.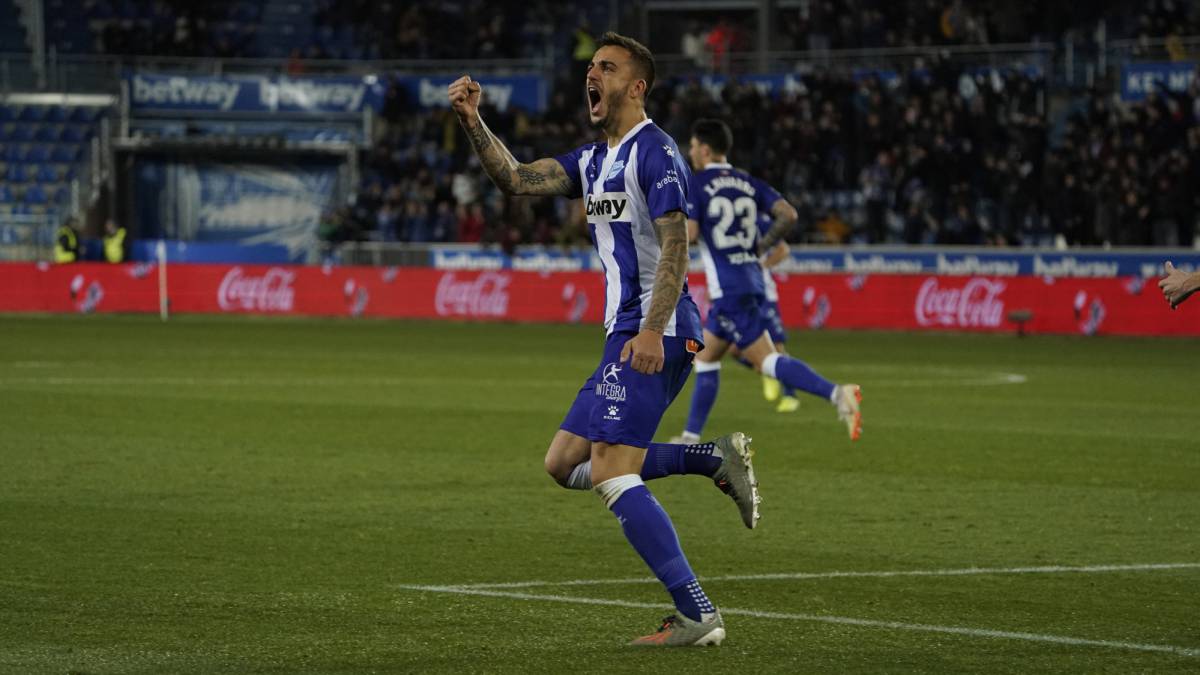 Pacheco. He barely had to act during the game but when he did it was right. There were two plays, ultimately out of play, that he had already broken up in each other face to face.
Martin. Very active in defense but the assist of the Leganés goal came by his band. He suffered with Kevin Rodrigues' long lane. It was projected in attack but the pickles defended themselves effectively.
Ximo Navarro. Very serious in defense replacing Laguardia but quite flawed in some passes. Brave also when climbing. It is giving good feelings and is versatile and reliable.
Rodrigo Ely. He already had a yellow card in minute 2 for an ugly entry from behind but then he knew how to dose so as not to see the red one. Powerful in the air game both in defense and attack.
He was missed last week against Granada. He is solid defensively speaking, dares to climb, takes good passes and has a good shot. But the Lega was waterproof.
Manu García. He received hits of all colors in the first 25 minutes. He tried to filter passes between the lines and finished off on a couple of occasions with a lot of danger. There are people in Vitoria who criticize him relentlessly but it is an icon.
Pere Pons. He is a soccer player who steals balls and arms the game up but, before such a folded team, he could barely show himself. A lot of horizontal play and few options to show off.
Burke. It is a thoroughbred. It has a power and a speed that attracts attention. Sometimes he remembers a rugby player climbing the band. Do not waste precision but yesterday was very successful. Replaced and applauded by the stands even though he gave the feeling that he did not understand any order because of his difficulty with the language.
Aleix Vidal. He definitely has problems with the fans. He played at a good level, was one of the few that overflowed, took some sensational passes and the ball is a genius. But he went to the bank and heard beeps.
Lucas Pérez. Fighter and fighter but without scoring chances. It crashed into the defense of three central Leganés. He made a shot but, either went high or crashed with the tangle of legs of the cucumber defense.
Joselu. Another that hit a wall all night. He fought against the tangle of Madrid defenders but, when the game was coming to an end, he took advantage of a ball not blocked by Cuéllar and made the goal of Alavés.
Luis Rioja. He started the season but now has alternatives like Wakaso, Borja or Burke. He left from the bench to reactivate the attack but the Leganés was very well positioned and could hardly hurt.
Borja Sáinz. Another different player, capable of overflowing and giving good passes. But he had bad luck because, after leaving the defender, he was involuntarily hit a pair of balls and left. Well covered in general by rivals
Magallán. Surprised the entrance of a third center in the final stretch. It seemed that it was to climb to finish off and exercise of '9' battering ram. But what happened is that they stayed three behind and the two of the bands joined the attack.
Photos from as.com