1X1 Espanyol: Diego López stops, but can't do everything
The goalkeeper kept, with his interventions, the parakeet team in the match. Barn had a good chance with 0-0. Víctor Gómez forced Mendy's red.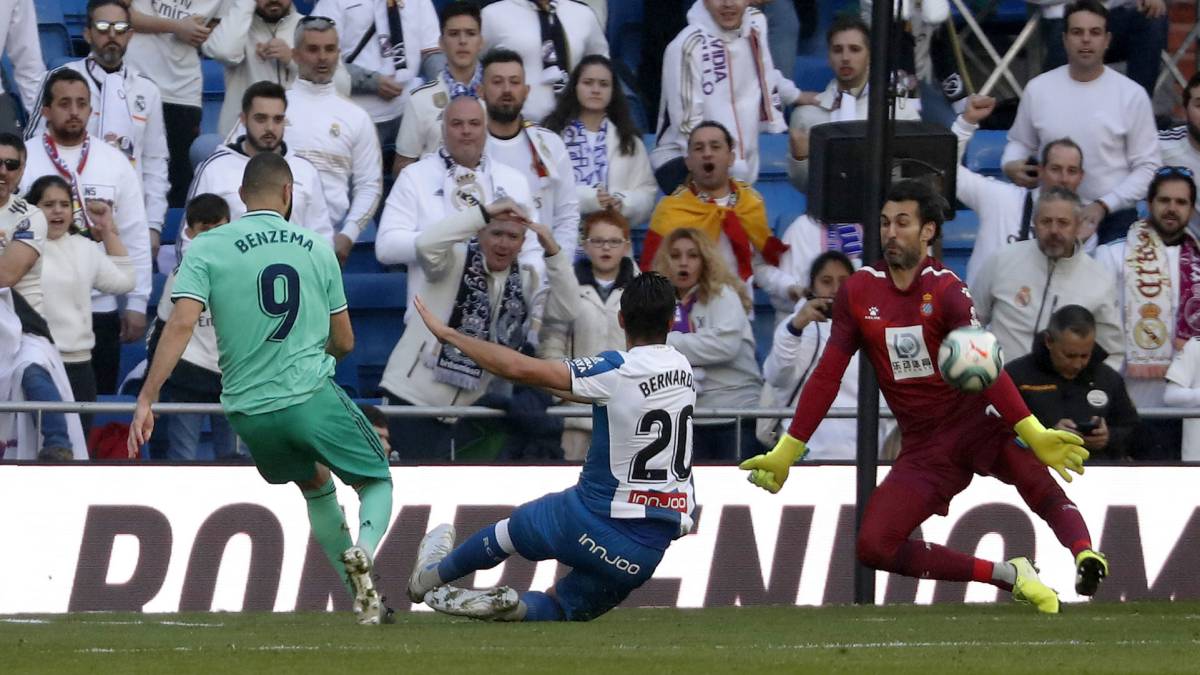 Diego López: He was attentive and brave. He made interventions of great merit that gave air to his team. In 27 'he stopped well a cross shot of Vinicius and, in 37', a shot of Valverde. Avoid the two goals he received, very complicated.
David López: He suffered with the speed and imbalance of Vinicius. He enabled Varane to make it 1-0. An entry on him from Vinicius had to be the second yellow of the Brazilian.
Bernardo: Committed some inaccuracy, but nothing serious or supposed a goal from the rival. He helped David López and Calero on occasion. He marked the line well in several defensive actions.
Calero: The best game since he signed for Espanyol. He was quick and intelligent to the court and was seen safe in all moments of the meeting. He didn't make a single mistake, something that will help him gain confidence.
Victor Gomez: He is a player who despite his youth does not affect the pressure. He has no trouble asking for the ball and in defense it is safe. He was very incisive in the first minutes in attack and only lacked some more success in the centers. He forced the two yellow ones that Mendy saw.
Barn: He moved well through the center of the field. He tried to help his teammates in the pressure. He had a good chance of scoring in 27 ', but Courtois stopped his header well. The applause of the Bernabéu was taken when it was replaced.
Marc Roca: He did not alter when he had the ball at his feet. It is true that it must be more precise at key moments, but it controlled the best that the center of the field could. He joined the defense well and attempted a shot from outside the area.
Darder: It went from less to more, but it was somewhat intermittent. In the beginning of the second half he lacked a little more speed to overcome Casemiro and have a very good chance of scoring. He threw several dangerous passes.
Dídac Vilà: Correct meeting. In defense he fought with success and barely granted dangerous actions. He lacked to add a little more to the attack. It finished cast.
Wu Lei: Excessive soft in those disputed with the back of Madrid and disappeared at times. He touched very few balls. In the second half he made a mistake difficult to explain when defining a good Darder pass.
Calleri: He fought all the aerial balls and won many. He placed a good center for Barn in 27 'which could be 0-1. At the edge of the break they had them with Carvajal for a possible penalty
Campuzano: He was intense and tried to contribute. Launched good unchecks.
Pol Lozano: He asked for the ball insistently and distributed it well.
Melendo: It barely had an impact.
Photos from as.com