Zidane: "Vinicius is not going to leave"
"He's going to stay here, he's on the squad. He hasn't played much lately but he's going to tell. What has changed is that Hazard and Rodrygo are now," said the coach.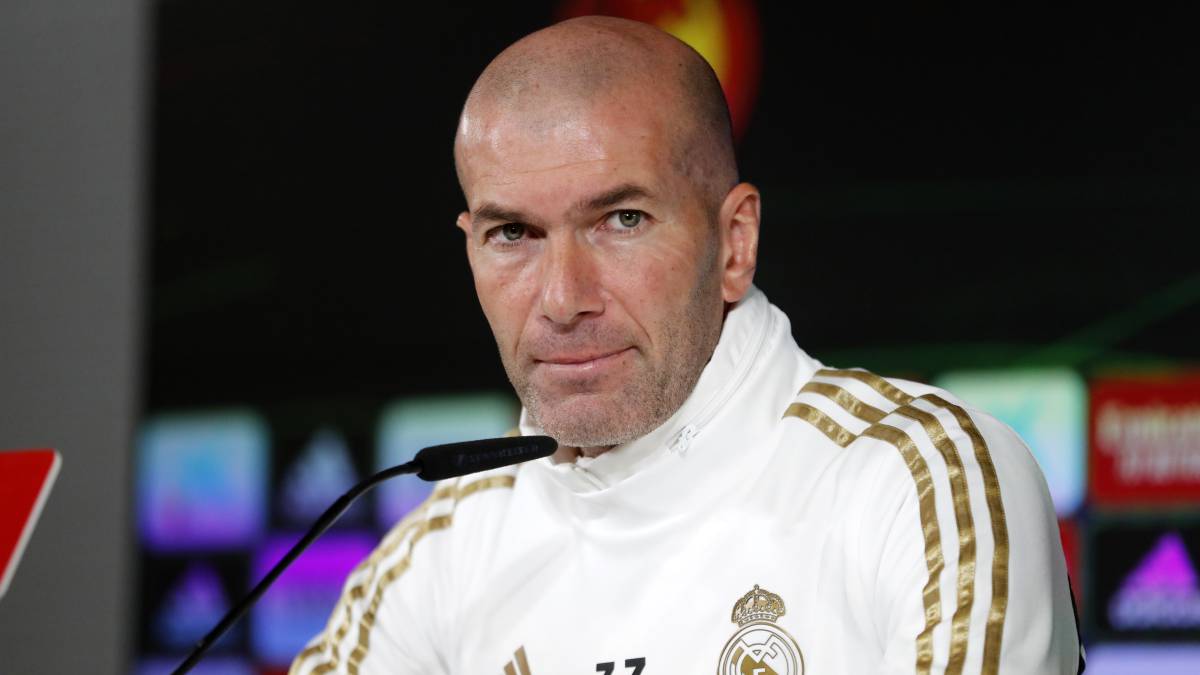 Zinedine Zidane appeared before the media in the previous match that Real Madrid will play on Saturday against Alavés, in Medizorroza (1:00 pm, Movistar). The French coach reviewed the news of the team and analyzed the moment of Vinicius, who has been ruled out in the last two games ...
How is the equipment? "We know who we are going to play against, we know what they are doing at the start of the season and we know that it is very important for us. It is the next one, the one that matters to all of us and I think it will be a difficult game, in a stadium complicated and in a complicated stadium. I have no doubt. We have to be prepared from minute one to the end. "
Vinicius and a transfer possibility: "No, he won't leave, he'll stay here, he's on the squad. We're 25 or 26 players. Lately he hasn't played much but he's going to count. Now it's not the time but he can be quickly yours and will contribute to the team. He will stay here, yes. "
Benzema, out of the list of the 50 players of the year: "All Real Madrid players are proud of what he does with us. Proud of him and everyone. We just want to give the best image in every game and that the fans are happy. It's what we are looking for. The rest depends on others, I don't get in there. "
Balón de Oro: "I have the best, I always say it because it's the truth. Everyone who passes by here is the best, it's the biggest club in the world. Mine is the best. I can't tell you one in particular." .
On the images of Piqué after eliminating Madrid in the Cup: "I do not think anything, everyone can do what they want. I will not comment on what Piqué has done. From time to time the players do it and what I care about is we have a match tomorrow ".
How is the irruption of Valverde managed? "Modric is Modric and nothing is going to change. Now Fede arrives, he wants to do it right and nothing else. It's a headache for me, but it doesn't change anything. Brown is mine to choose when there's a game. They are fine and plugged in. And they know that my philosophy is not going to change. We are not here to win a game, we are here to win things. I will count on everyone and they know it. "
Do you think the Classic will be played on 18-D? "We have to play, but when the time comes we will see. I am not who to say if it is going to be played. On the 18th we have to be there to play, we will see later what happens. What matters to me is tomorrow's game."
The state of Hazard: "I cannot say terms because it goes day by day. I confirm that it is not important: the strong blow and a small twist. I cannot say terms because the evolution depends on each day. It is little thing, but it can hurt and until it hurts ... We'll see next week if it can be ".
Beepings to Bale: "The most important thing for the staff is to always be there. We have a team, not just me, and each one brings the love a player needs. We are always behind them, which are the most important. We are with Bale and I think people too. We're going to stay that way because that doesn't have to influence the game much. The important thing is to be with him and show that we are here to get ahead, also when there are difficulties, which are part of the life of a soccer player ".
The transfer of Brahim and Mariano in January: "We will see that in January, but it is true that he or Mariano play very little. It is the situation today. Until January things can happen. Then we will see, in January. I count on them for now , in the sense that they also train well and they want to be ready to play if we summon them. That's the most important thing. "
Why isn't Vinicius time? "The only thing is that he is not playing. It is not his moment in the sense that there is another who enters the list and plays, as in the case of Rodrygo. Then, when you have 26 players, what will I explain. There are four, five or six players off the list. Lately there are three, four or five games that are out, but we'll see tomorrow. He has to be prepared when he touches him. "
Did you like Vinicius last season? What has changed since then? "I spoke at the time. What has changed is that Hazard and Rodrygo are at the moment and they are doing well. He is also doing well, training well. Last year he did well, what he wants is to try to do well when it's his turn, the only thing is that there are other important players and I have to choose. It's my role and that won't change. "
Isco's surprise in the eleven against PSG: "Of course I count on him, that's why he played the other day. I'm not staying with Isco on Mallorca day. I know him very well, I know that when he plays he does well, and he did well against the PSG. I'm glad for him because he shows his personality, that he can do well in any game and he did it the other day. "
Militao's little prominence: "I'm counting on him. I also see him with a very good future. It's true that he hasn't played, but he is the third center of the squad and I will count on him. There are the four centers available and we will see what what happens tomorrow ".
Fede Valverde, synonymous with victory: "It was a coincidence that we conceded two goals against PSG when I changed him. We know what he can do, defensively and offensively. But this is not just a player's thing. We have always talked about it here: defending is not a thing of a player or two, but a matter of all and we are doing it lately. We must continue like this. Valverde's progression is natural, he is a player who wants to show the qualities he has. He is very confident and that it is essential, because the quality develops faster. He is demonstrating it with a lot of determination, he learns from many of his teammates. And when we give him the chance to play he does it very well, sincerely ".
Atlético-Barcelona: "I don't place special emphasis on this day because there is that game. The most important thing is our next game, which is special because it is the next one and we want to continue with what we are doing: grow, be better, stronger every day , to show that it is no coincidence. Add, have concentration, desire ... And we will see the result of the other game. I will watch the game because I like football ".
Emery's dismissal: "I am very sorry. I do not like when a coach is dismissed. Emery has always shown that he is a great coach. I do not know if he will return to Spain but he will train soon" .
The importance of the Golden Ball: "It's a prize organized by the French and is well organized. It's a fantastic idea, because everyone shows a lot of interest in the prize. When you get it as Modric and you play at Real Madrid, for him it was one of the best days of his life. I can confirm it. "
Photos from as.com