Zidane confirms Rodrygo's 'sorpasso' to Vinicius
The Frenchman, who justified the minor prominence of 'Vini' with Hazard's arrival almost a month ago, added Rodrygo to the motives this Friday.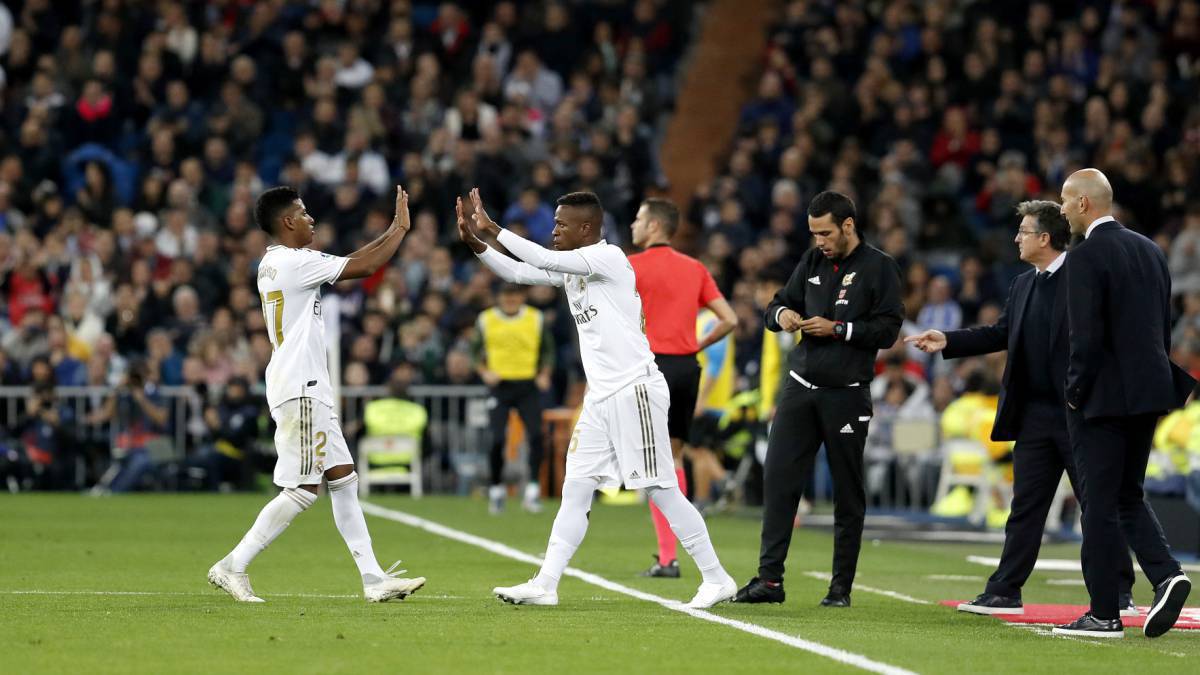 If a few days ago the center of the Zidane press conference was Gareth Bale for his controversy with the flag of Wales, this Friday the lights have focused on Vinicius and his little prominence. The Frenchman has left him out of the list the last two games and in the last seven he has only played 56 minutes, 8.8% of the total. Asked about what has changed in the situation of the Brazilian, the previous course ("He was the best with Benzema", Casemiro recently recalled) with Solari and now suffering to pass the cut of the calls, the technician confirmed something that Madrid has seen In the last month: Rodrygo has advanced to Vinicius.
On October 31, journalists asked a very similar question about Vinicus and Zidane replied differently: "Last year there was Hazard." That day, Madrid had won the Leganés 5-0 with Vini in the stands and Rodrygo as a starter and scorer, opening the can, and ZZ gave an imprecise justification according to subsequent events. Since then, the former Santos has been gaining more prominence and, as a consequence, picking his countryman and friend.
And Zidane, perhaps in a lapse, has ratified it at a press conference. If a month ago he diagnosed that the obstacle of Vinicius was the presence of Hazard, this Friday he already added Rodrygo in the equation: "I spoke at the time. What has changed is that Hazard is and now for example Rodrygo, and they are doing well ... ".
Vinicius does not plan to leave and the club does not want to give up
Zidane's decisions indicate that Rodrygo has advanced on the right, never better, to Vinicius. In the last month, El Rayo has played 320 minutes, 59% of the total. On the contrary, in the same period Vini has participated 43 minutes, only 8% ... Against Alavés (Saturday, 1:00 p.m., Movistar LaLiga), the Madrid '25' could return to the call due to the injury Hazard, his great obstacle to opportunities, but, as Zidane has confessed, not the only one ...
These turbulence have not changed Vinicius' plans. Relying on his mental strength, as this newspaper already said on November 1, he does not value being assigned in January. The club is in the same vein, sure of the potential of a soccer player in which he has high hopes in the short, medium and long term. Zidane, although he has not shown him great sports esteem, has been the last to join, in addition publicly, to this current. "He will not go," he said Friday.
Photos from as.com