Zaldua: "We go to the Bernabéu with the illusion of repeating"
The season has started very good level. Indisputable to Imanol on the right side, Zaldua is the antidote of the Royal to hold Rodrygo or Vinicius.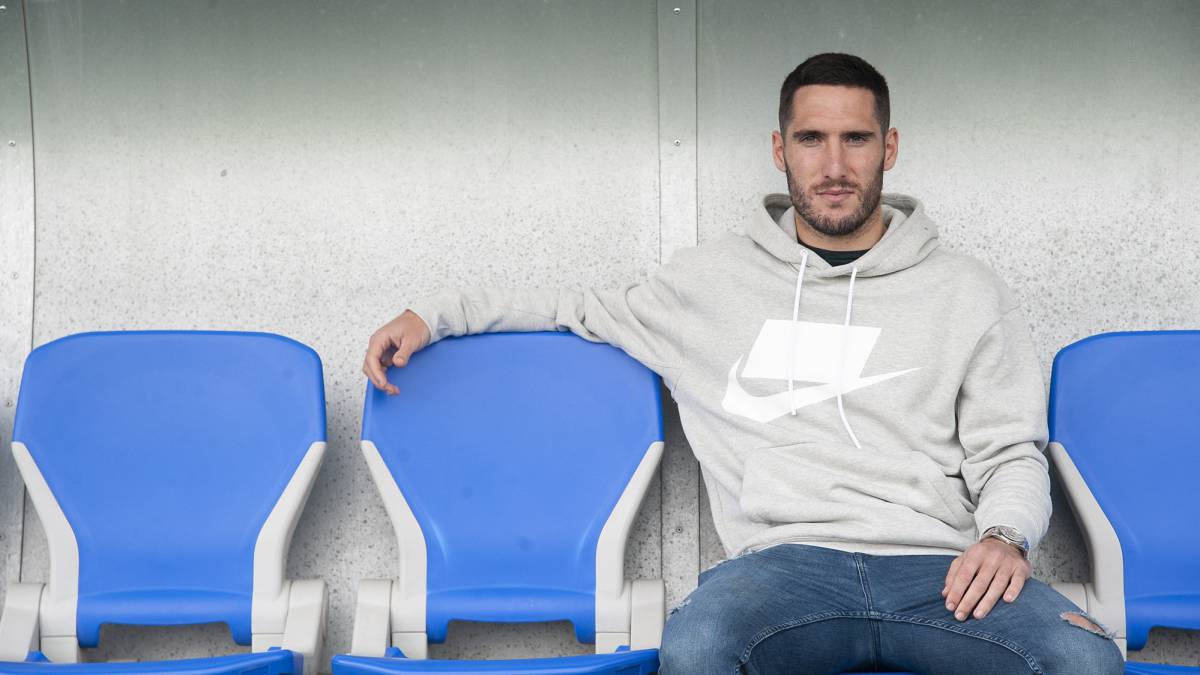 -Different week with the visit to the Bernabéu ...
In the end they are a little more special outings than the others, but you have to face them as one more game. Last year we managed to bring something from there, we know it will be very complicated, but we go with the illusion to the Bernabéu to repeat
-But can it be?
Well, why not. We know it is very difficult and few teams get it. The idea is to go with the mentality to repeat.
-Is it worth what was done in January?
The idea is clear. We are in good time. We may need that lucky point to finish the games to have more points. You have to continue along that line
-Who gets the best match? To Madrid that has recovered from the pothole or to Real that is the best visitor in the League?
I think we both arrived at a good time. They seem to start to boot, but we go with the idea of continuing to do what works so well for us outside the home.
-But isn't it better to take Real Madrid with doubts?
You never know. This is football, and you don't know when it's better to play against them. Be right or wrong they are always very complicated. So it's time to focus on us and try to make our football.
-And being more effective in the areas, which is what penalizes them, and that cannot be forgiven in the Bernabéu ...
It's true. Normally we carry the weight of the game and create more than the rival. But it's part of football and the line to follow is that.
-Do you see a lot of difference between this Real Madrid and the one they won in January?
There are always small nuances when you change your coach. But the players are almost the same, and whether they are right or wrong, they beat you at any time.
-It's going to have to cover Rodrygo or Vinicius ...
(Smiles) Yes. I know. They are different matches because you know you play against people of a high level, one of the best in the world, and that is a challenge for us.
-Have you been surprised by Rodrygo's emergence?
Yes. It has been a matter of a very short time. And the truth is that it shows a very high level. And it will be a rival to take into account. Hopefully it won't make a difference against us
-How do you stop such an opponent?
We know that it is fast and with quality, so the key is to be a team more than ever, help each other to make everything easier.
-And besides you are in a great moment of form ...
Yes, I'm feeling fine. And although I know there will be worse and better moments, I have good feelings. Imanol trusts me, but this is very long and for work and desire it will not be. That is not going to change.
-Have you lost potential Madrid without Cristiano?
When you talk about a player like Cristiano, you mean one of the best in the world, and it does make a difference. Everything has a process, Madrid has signed very well and has players to replace their absence.
-Do you notice that if they win at Madrid they advance in the table?
Yes, everything is so close that it can happen. Each game now seems to be three or leave more because it makes a lot of difference, if you lose you can lower many positions. Everything will depend on us being able to be there up there.
-Do you need a big win at the Bernabéu to prove that you are serious?
If you will get something positive out of these fields it gives you a lot of strength mentally and emotionally it is a boost. But there are three more points as one more game.
-Tell me with a word coló you beat Real Madrid at the Bernabéu ...
Equipment. I have it clear. To win there you have to be a team. You have to be very supportive and we have a very good two. But we will have our options.
-Has this Real adapted to play on big stages?
That seems. In recent years we have managed to score in complicated fields. Rarely ranges there, but we are very excited about that.
-Were you concerned about the designation of González González?
No. Because in the end they try to do the best they can. We have to forget about insurance and focus on the game and the game.
-Can a Real Madrid league be fought as in 2003?
It's very complicated. But you look up and you have to get excited every day. They have very good players and much more budget. Let's see if we can be up there until the end of the season. There can always be surprises and being at our best level we can compete against anyone and in any field.
Photos from as.com