"When you go to the slaughterhouse for the sixth time, things affect you"
The Betis coach speaks clearly before his match ball against Valencia: "What do you talk to Setién? I was told weeks ago that it was not true."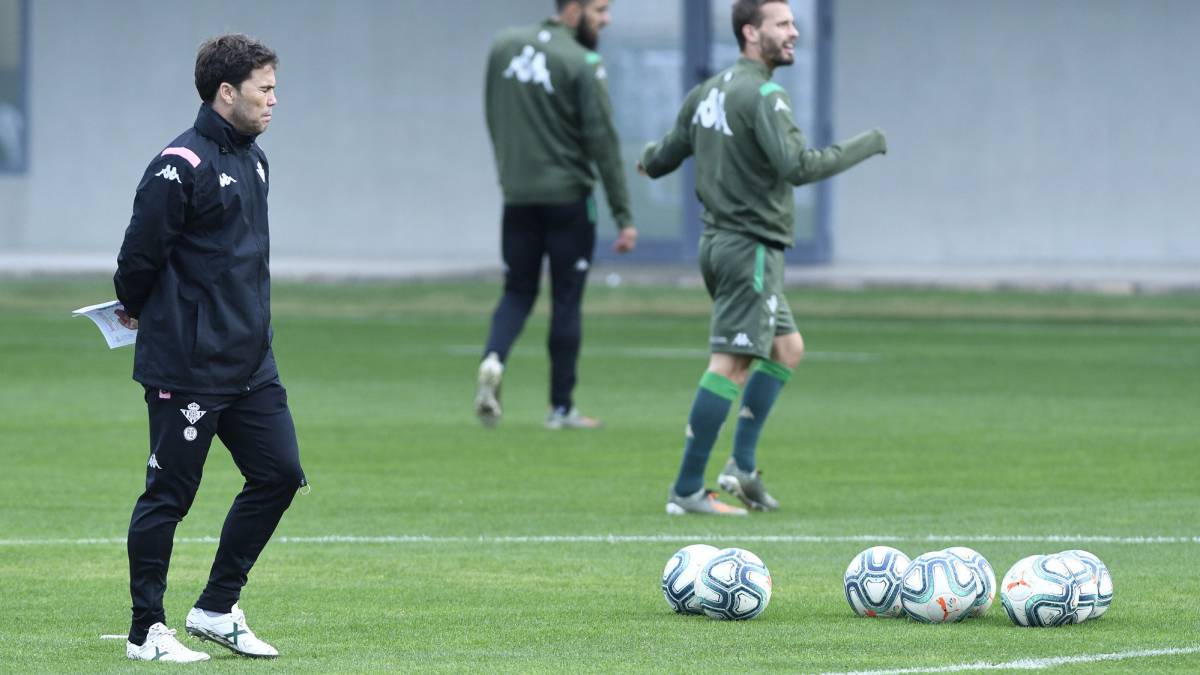 Betis coach, Joan Francesc Ferrer Rubi, appeared before the media to assess the previous meeting his team plays this Saturday against Valencia, in which the Catalan coach plays the post again. "Valencia is another great in Spain, it comes with a very good results dynamic. It has an important game against Chelsea but they are sure to think of winning Betis. It is a fast team up, dangerous in transitions. But I am worried about competing as we do it and improve in some facet ".
Return after losing the derby. "We stopped the break because the mood blow of the derby was very strong. Playing seven days later would have affected us more than tomorrow. It's all very hard weeks. One has been five or six days looking like going to the slaughterhouse, but I don't It has lowered my spirits, I consider myself very fortunate to be at Betis and I will fight until the last moment. It has been six weeks that if we do not win it seems that I am going to the street ".
"When you go to the slaughterhouse for the sixth time things affect you a little when you listen to them or read them. But it doesn't affect me at work and the conviction that we are going to win. It's something I know how to take with respect to my team, I think I don't even notice it in the talk. If I convey that something is not going well, the player will notice it. I am very calm about my players, we are convinced that it is a matter of time, hopefully there is patience. There is no match that we don't believe we will win. "
Conversations with Setién. "The club is a lot of people. I have not been transferred from the technical secretariat to be true that. A few weeks ago I was told that that was not true and now they tell me to be calm. It may be that the coach would like to be more supported at the public level, but that does not affect me. As you accumulate news because at that moment it affects you more but I am super-focused that you have to beat Valencia and my players will try to the fullest. If I saw the team dead or sunk I would say it and I would have to think decisions on a personal level, but that is not the case. "
Seven lives. "If I do not focus on finding solutions, then I am subtracting. In fact I think we are competing well, another thing is that we are playing better or worse. But we fight to the fullest. I do not suffer at all for the future of Betis in the category, with this coach or another. If we had three more points, we would all be calmer. We have clear weaknesses that can be improved in the winter market. You can calmly reverse the direction of the project ".
Pivot / Five Fender. "In Madrid almost everything went well on a defensive level, on Sevilla day we had some imbalance that I did not expect. We will try a small evolution tomorrow to seek everyone's comfort. In the derby they did not generate so many scoring chances either. That is also part of the quality of the rival. We have improved in defense but it does not give us to have goals to zero or manage to get those two goals, because in any game they scored you in First ".
Serra Ferrer and atmosphere in the stands. "The tension of the result is going to be lived, sure. At the level of spectators, what we will try is to state that we want to win the game because people in all the games have been next to the team. Everything is a little caught with tweezers. We will try that at stake and in attitude the fans cannot recriminate us anything ".
Photos from as.com