Wu Lei rescues Espanyol from eviction
The parakeets avoid, with the goal of the Chinese attacker, equal the worst local streak in history but follow five of the decline. The early riser Mata advanced a Getafe from more to less.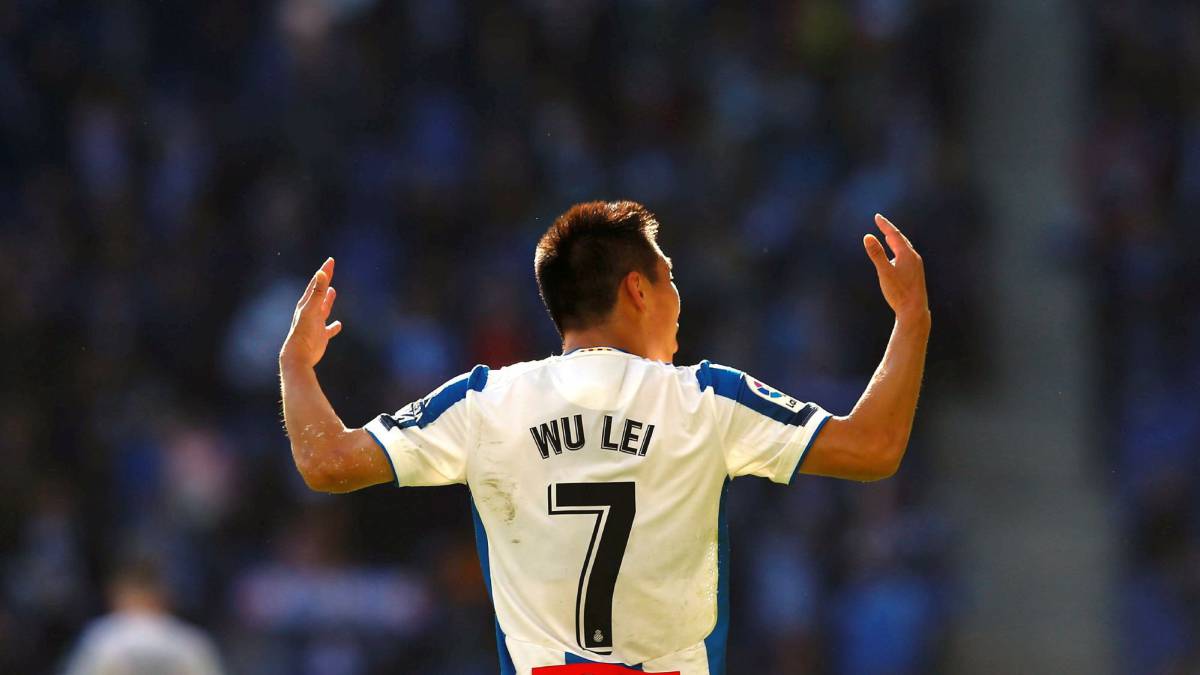 This is no time for heroes this season at Espanyol. Perhaps the legends remain who precisely this week starred in a video of high emotional content to spur the current players to reach, before a Getafe that was clearly from more to less, the first victory in this League in Cornellà-El Prat. And there was a hero's attempt, who came from being villain in the previous play, but who stayed halfway: Wu Lei at least managed with his goal that does not already count for defeating Espanyol all his home games and that avoids matching the seven of Sporting de Gijón in 1997-98, the worst streak of all time. In short, the parrots are kept at five points of permanence and the blues of their fight for Europe are not picked up.
All the harangues of the two-week break, the final lines, the chocolates and the best course entry in Cornellà split like a nut under the mallet at three minutes. Attitude to Espanyol was supposed to be the entrance, as in the army, but the parakeets did not have true soldiers, those of Bordalás, who always seem infinitely better placed than their rivals, dealt the first blow when it hurts the most. In the middle of the cold Thus the stadium remained with the 0-1, a shot of Mata that left Calero portrayed, both novelties in their respective alignments, just like Campuzano and Olivera.
The blue goal deactivated any reaction mechanism in the stands and, most worrisome, in the grass. Without Ferreyra or Calleri and especially without resources to reach the rival area, the Machin tried to recover with the minutes the only thing that had saved them so far in Cornellà: their good first parts. But this is football. When the parrots cursed the lack of aim of Wu Lei for his erratic first two shots, the Chinese burst into the force of the 22,031 spectators who populated Cornellà to tie this 'final', at the exit of a corner, with Bernardo combing the ball. Machin laboratory. And on the verge of rest, a precious moment for the stadium to wake up and roar.
And more the stage was heated in the resumption with a very clear double occasion of Wu Lei that broke up between David Soria and González Fuertes, who later decreed an offside. But he suddenly fell silent with a dry shot from the front of the newly admitted Molina, who hit Diego López's right post. Another substitute, Vargas, confirmed the curse that Espanyol lives this course in Cornellà: he entered the 70 'and was injured in his first race, so after four minutes he had to be replaced again.
You played more in the final stretch to what the Getafe wanted, with various interruptions and shouts of "out, out!" To the referee who coincided just with an exit from Soria outside the area where he could touch the ball with his hand . With the pulsations already to the maximum, the Cameroonian Kevin Soni debuted with Espanyol in search of a triumph for the desperate. He only connected a shot, very close to the rival goal, but sent it to the clouds and lowered the suffix of a comeback that never came, which leaves more touched the Espanyol needed now yes or yes to win Osasuna than a Getafe that , after all, sum at home
Photos from as.com