"We would love to have the same rest as Barcelona"
Nacho, who participated in a meeting about diabetes in Madrid, spoke about the schedule of the Classic and the injuries of Bale, James and his own.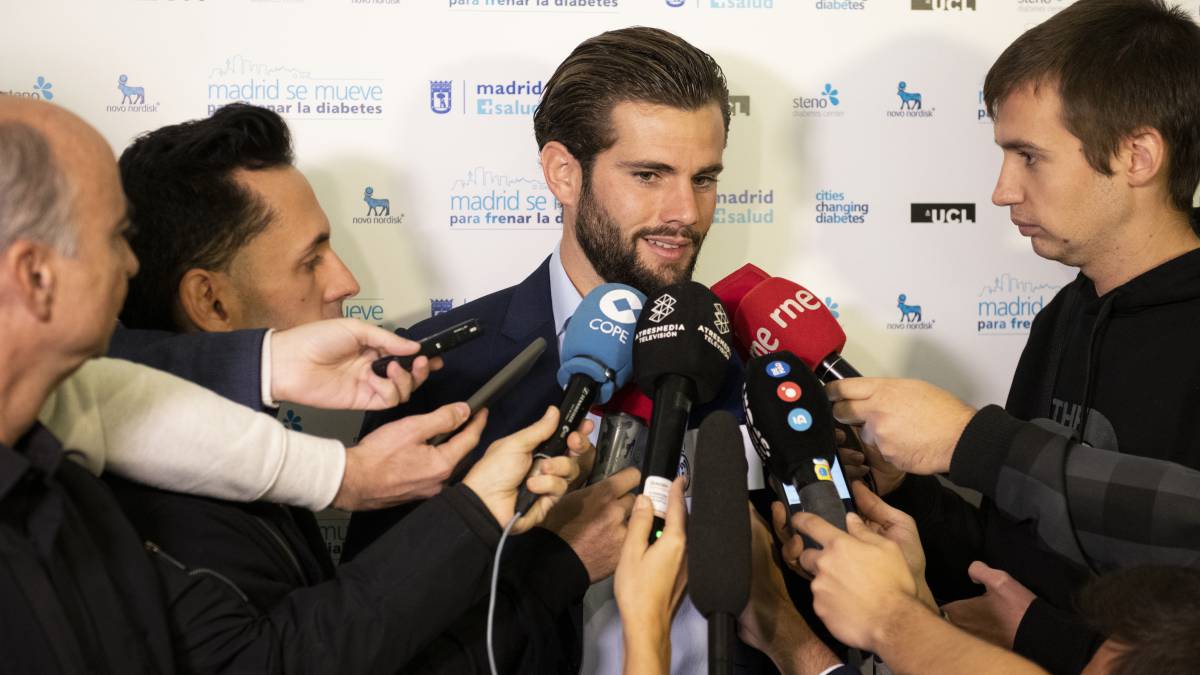 Nacho, defender of Real Madrid, participated this Thursday at noon in the City of Madrid in an event on the occasion of World Diabetes Day, celebrated today, November 14, for awareness of a disease of which the white canterano is patient since he was diagnosed with 12 years
In addition to the reason for his participation in the event, Nacho also spoke about the actuality of Real Madrid. The defender believes that the ideal would be to have the same rest as Barcelona for the Classic, commented the situation with Bale and James and hopes to start training with the group next week. Nacho is injured since the game against Bruges on October 1, when he suffered an injury to the internal collateral ligament of the left knee.
Lession. Can he come back against Real [Saturday, November 23]? - "I am very happy with how everything is going. I will not say an exact date. Next week, if all goes well, I will start training with the team progressively and I don't know the game yet, but I'm in the final stretch. "
Date and schedule of the Classic, with 29 hours less rest than Barcelona. - "Any team you ask would love to have the same rest hours as the rival team. But hey, we have a template to face that game with the biggest We also really want to play that game. Of course we would have liked to have the same hours of rest, but we are not going to look for any excuse and we want to win. "
James and Bale train with their selections.— "I would not discuss the professionalism of two players who, whenever they have dressed this shirt, have given everything. If they are now with their selections fit to play, we want them not to be injured and that when they return they do so 100% and can play with us ".
Has agreed with the two recovering, how is Bale carrying the criticism? - "I think Gareth is a strong person. He is a player who does what he does will always have criticism. You have to be very strong to take the situation Gareth. If he is now with his team, he is fit. I don't think any player who is not fit to play wants to do so with his team. We want him to be 100% healthy. "
Are you being unfair to Gareth? - "It's not that you're being unfair. It seems that whatever Gareth does is always in the spotlight. He has the support of his teammates and the coaching staff. your selection and back to top? "
How do you see the team? - "Very good. The last game against Eibar is the line we want to follow. With that confidence we have to face all those games that are coming, which will be complicated."
Retirada de Villa.— "He's a great soccer player, I was lucky to play with him in the national team and I hope he does well."
Photos from as.com