Wenger is Bayern's main favorite on the bench
As reported by the German newspaper Sport Bild, the former Arsenal coach is chosen by the Bayern dome to take the reins of the European champion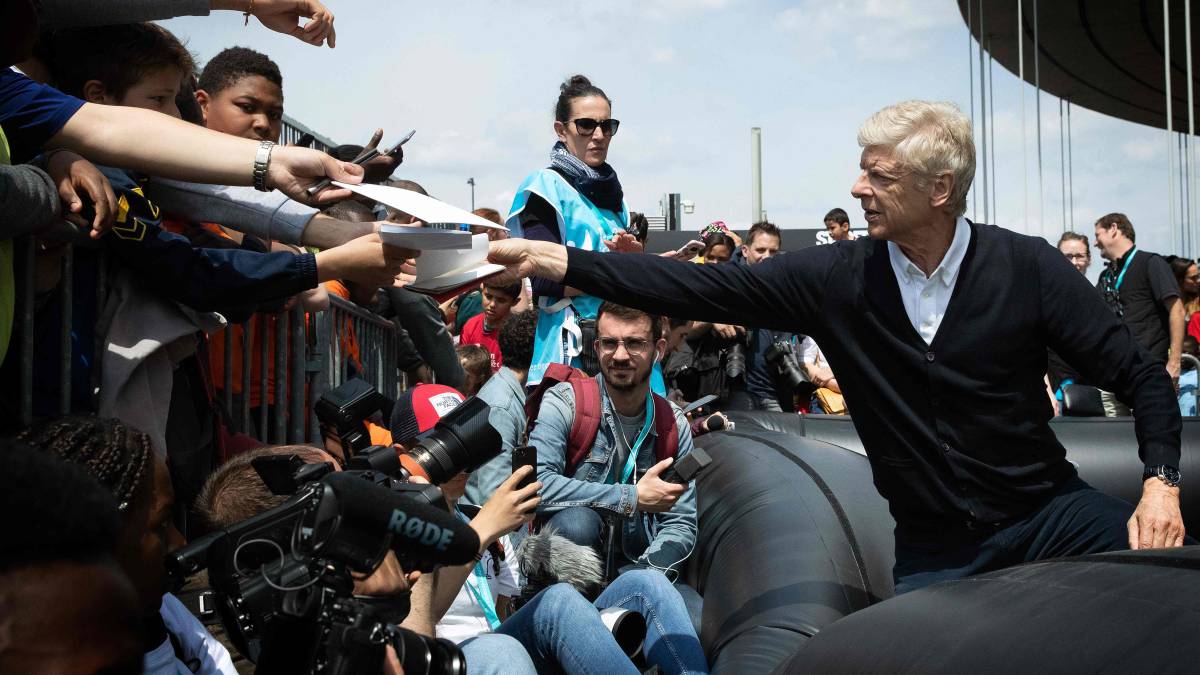 Hansi Flick will be in charge of directing Bayern Munich this afternoon against Olympiacos in the Champions League and on Saturday when he faces Borussia Dortmund in the German football classic, but the member of the newly dismissed coaching staff Niko Kovac will not be the one Long term champion of the Bundesliga. Uli Hoeness, president of the Bavarian team, revealed that the idea is to take advantage of the selection stop that starts next week to present a definitive solution for the Bavarian bench before the clash of Bundesliga against Düsseldorf on 23N and there is already a name in particular that sounds loud: Arsène Wenger.
According to the German Sport Bild newspaper, the former Arsenal coach is chosen by the Bayern dome to take the reins of the European championship for at least the remainder of the season. Faced with the refusals of Thomas Tuchel, PSG coach, Erik ten Hag, Ajax coach, and Ralf Rangnick, coordinator of the Red Bull sports area, the muniqueses Mamas seem to have opted for the French coach, although it is not ruled out to give him the power to Wenger until summer to save time and come back for favorites after the season.
Wenger, delighted with the interest of Bayern.
Wenger himself would be delighted to put on his boots again and, in addition, he meets the most important condition when it comes to taking over Bayern: He speaks German. "Of course," he said when asked on the set of beIN Sports in case he would like to train a team again. "Training is my life. Every coach will say the same. I miss what you feel when you win games, prepare your team and things go well. I was leading teams from 33 to 69 years without pause. I did it at the highest level and I feel strong to do it again, "he said. Wenger was an Arsenal coach for 22 years (from 1996 to 2018) and won three Premiers with the Gunners. At 70, the Allianz Arena could be his next destination.
Photos from as.com