Wass goes from wild to undisputed in just one year
The Danish midfielder has only lost 90 minutes of play so far this season.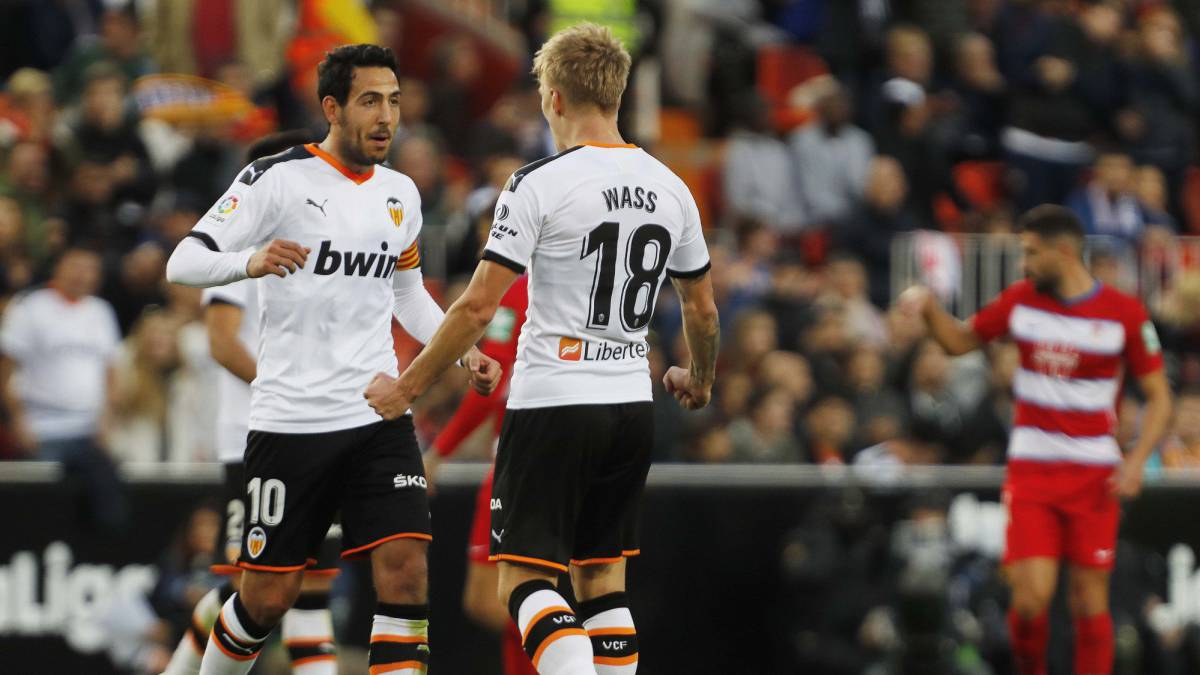 No noise, no decorations, no attention. That is Daniel Wass. The Danish, entrenched in Valencia since he landed, was in the center of the eyes for the first time this season last Saturday, something strange for him, when he scored the first goal of his team against Granada. However, during these first 17 games it has been a key piece for the squad. In fact, since the campaign began, only 90 minutes have been lost.
Its use on the pitch is not new. Wass took hold in the team as a starter over the past year and concluded the same contest from the eleven the last eight meetings in a row, including the Cup final
Wass is a must. The international is always there when needed and barely lost matches. In fact, he has not missed a single match due to injury since he landed in Valencia last year. In addition, he has only seen a red card in his entire football career. This is accompanied by the fact that in the 66 matches he has played with the elastic that he has only seen 9 yellow, or what is the same, one card every seven games, very little for a regular defense.
The need is what has led him to be a fixed in the defense. With the decline of Piccini and the performance of a Correia that Jaume Costa advances in the rotation for a position that is not his own, his stay on the side seems evidence. Without going any further, this course has played 14 of the 16 games he has played there, only one in the right interior and debuted in the middle this season last Saturday. The funny thing is that last year at this point he had already participated in four different positions: left interior, midfielder, right interior and right side. But the player is not only a wild card, but he has also won when they are all available. Proof of this is that, at the beginning of the course, with all the capable players, he started in the eleven with both Marcelino and Celades, although with the latter the injuries had already wreaked havoc.
Without cheers or flowers, the Valencianista managed against Granada that nobody missed the injured Kondogbia. And he has been doing the same since Piccini was injured months ago. The need and merit have made him an indisputable for Celades, who has only given him rest in a match. He is the third most employed player, accumulating more than 400 minutes more than last year at this point.
Photos from as.com