"Ronaldinho was the best, more than Messi or Cristiano"
Willian, a Chelsea player, stayed with the former 10 of the canarinha ahead of the last world soccer dominators.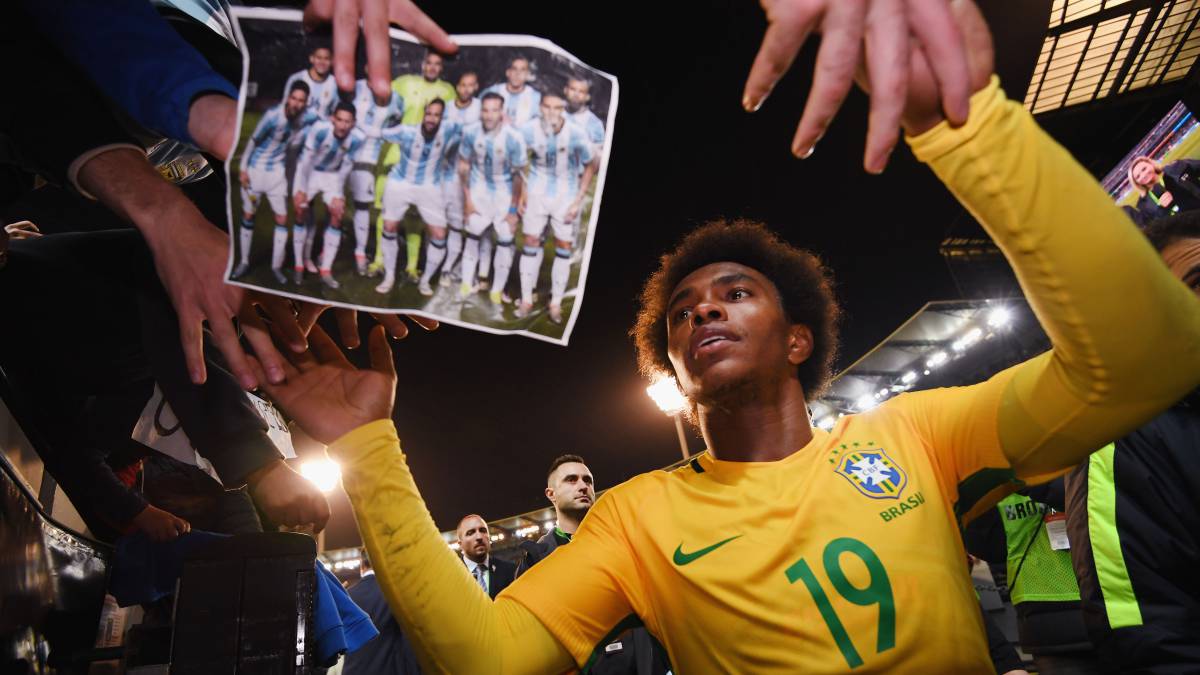 William, a Chelsea player, is clear who his idol is: Ronaldinho. The Brazilian player gave an interview to Goal in which he put the Brazilian midfielder ahead of the last great world soccer dominators, Cristiano Ronaldo and Leo Messi.
"Ronaldinho was the best of all. Better than Messi and Cristiano. They score goals but what Ronnie did was amazing. He was amazing in the field and also scored. Although as his fan, I must say he left it too soon," said the Brazilian who predicts that if he "had continued like this for a couple of years" he would have twice as many Golden Balls.
Roninho retired in 2015 in Fluminense after a notable career in which his best years were brief but intense. He started playing in Gremio and then went to PSG for about five million euros. From Paris he signed for Barcelona where he won everything and became the best player in the world. There, he hit the roof and ended up going to Milan where he never regained his best level. From San Siro he left European football to reach Brazil wearing the Flamengo and Atlético Mineiro shirts. Later, he tried in Querétaro in Mexican football to finish his career in Flu.
His record is complete. He won the World Cup, the Copa América, the Champions League, two leagues, a Scudetto, two Super Cups.
Photos from as.com