Vitoria City Council prohibits Alavés from placing a flagpole in the stadium
Denies the request in accordance with the Public Administrations Heritage Law which states that the use must have "duly justified public interest reasons".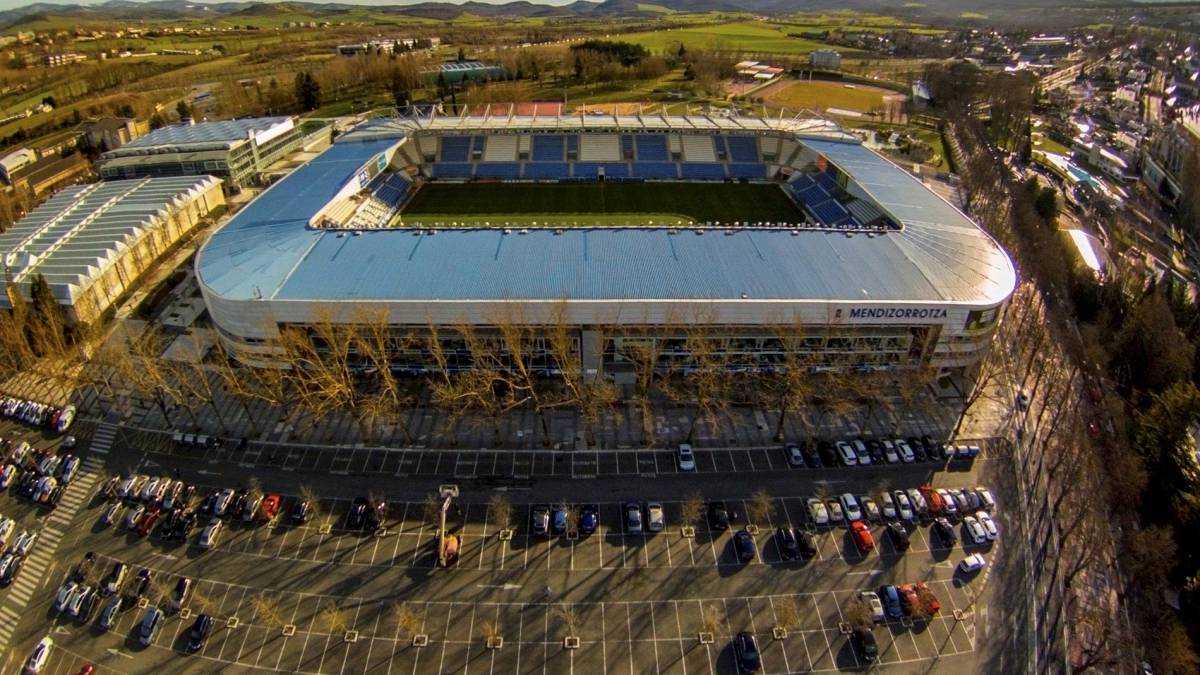 They say we live in the era of flags. The Alavés also wants a front of the Mendizorroza stadium, but the City Council has denied the installation of the mast in which to wave the colors albiazules. The field is municipal although the club has the right of exploitation. Now that there is talk of an investment of 55 million (33 by the sports entity), the Board of Directors wants a commitment from the consistory for another 75 years.
Deportivo Alavés asked the Vitoria City Council on August 30 for authorization to install the mast in the public car park in front of the stadium and on September 24 the refusal of the municipal entity arrived. The topic was studied by technicians and had to wait for the report to have an official position. The area is now covered by the works on the occasion of the implementation of the electric bus, a circumstance that has angered the fans since they have mortgaged 2/3 of the parking space. The PP in the capital of Alava has denounced the managers of the PNV and has indicated that "in these works it was announced that 385 trees would be cut down and 930 parking spaces would be removed but, according to them, there are 563 trees and 1,018 parking lots."
According to the decree signed by the councilor of Public Space Amaia Barredo - and to which Ser Vitoria has had access - the city council considers that the Alavés petition is a request to make a "private use of public space". Therefore, it denies the request in accordance with the Law of the Patrimony of the Public Administrations that establishes that the use must have "duly justified public interest reasons" and that the "preferential dedication" has to be the "common use in front of a private use ". In any case, it leaves open the possibility that in the future the plan can prosper.
In any case, the City Council of Vitoria leaves an open door: "All this without prejudice to the possibility of studying the installation of the Alavés flag in the football stadium of Mendizorrotza" .
If there is a flag, it will have to be in the stadium.
Photos from as.com