Vidal: "Next to the best in the world, something hits you"
The exazulgrana, who passed through the quarry in Madrid, points out that as a child he noticed Zidane and Benzema. He had to work hard until he triumphed in the elite.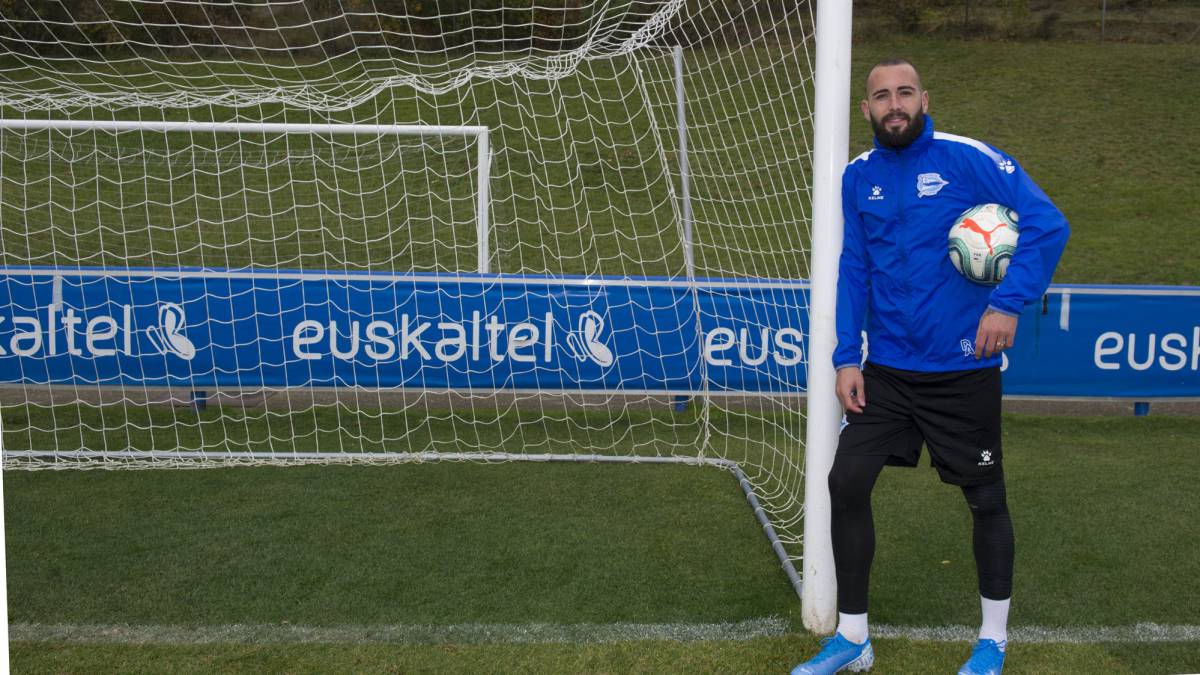 They started with doubts but now everything is going smoothly.
Yes, we are recovering the good feelings, which is important, and more coming Madrid, with which it is more difficult to score.
Two wins in a row and goal to zero. They have taken the pulse of the category
So it seems, let's see if we're still good.
Always motivates to face Madrid. Last year he was already won
When you win trust is always high. With equipment of this size it is a higher level in everything. At home we received two oles and lost a match against Sevilla, in which we deserved more. Last year we beat them and this doesn't have to be less.
The other day in Champions was scary to see them ...
Yes, I saw it. The PSG is one of the greats, but when they have to measure themselves with teams of the same size they do not respond the same, even if they tied. Madrid had to have won easily. With world-class equipment lowers the piston ten minutes and this happens to you. The sensations of the last years returned.
Are you afraid that Madrid will be the three-time European champion followed?
Zidane is not stupid. He was a great player and is a great coach. He knows that in Mendi we are having very good results, fitting little. Players will also be aware that we are going to make things difficult.
Choose a Madrid star.
It's hard! They have a great template. You never want anything bad for a partner, but they have the loss of Hazard, who was returning to the level of Chelsea. You always want to face the best. Benzema has started spectacular and defense remains the same as always. At first it seemed a weaker Madrid but it is returning to the point of the last seasons.
Second player most used by Alavés ... this is what he came to?
Yes, to add. I came to know what my role would be, to run a lot, that has made me reach the maximum. Beyond the numbers, what is valued here is work. We all like to score and participate in goal plays but I am happy. My classmates are helping me contribute my qualities.
Take three assists to the 'beasts' Joselu and Lucas.
And it could be some more! I like to distribute more than dial and I reach the bottom lines with the intention of attending. I look good, like the season I was in Seville or in the Barcelona phase when I played everything. We have the best couple in the category after Luis (Suarez) and Leo (Messi), for something they are scoring goals. His work also helps us.
Now the attack is seen more in an advanced position
On the side in Seville and Barcelona, which are 80 percent of the attacking match ... it's different. Here you have to do tasks that don't look so much. You have to run much more than the rival. When you have a zero goal you have 50 percent chance of winning
In his presentation, the sports director, Sergio Fernández, alluded to the fact that he was a good midfielder. He loves that position.
In Ipurua I was comfortable the other day. Being next to the best players in the world for three years, something hits you. The coach believed he could do damage by filtering passes or holding the ball when we had it, and it went well. In the exchange I opened the band and there were occasions of danger and goals.
At the beginning, a team of masons was talking to Asier Garitano. It was difficult for him to engage with people and even put his hand to his ear because of some murmur ...
These are football things. Hobbies are demanding. There are no Messis or Christians here. We all have to run, knowing that we are going to defend rather than attack, and people have to understand it. We are a humble club.
He said that Mendizorroza owed him one for that serious injury to Theo when you were at Barça. Does the area where it fell still cause chills?
No. Rather than owing the field to me, I owed it to myself. Luckily I can continue playing football but I could not have done it. It was a very serious injury and I could be myself again in a stadium where I almost had to leave my career. I didn't even think about it.
Is that injury harder or those six months without playing for FIFA's punishment against Barcelona for the irregular signing of minors?
The injury. In the six months I couldn't do much. In the injury, either, but at least I was with my classmates and was training me. You live day to day as one more. Injuries have you in the dark.
He said once that football is for you a personal fixation. He was discarded by the quarry of Barça, Madrid, Espanyol ... and he had to go to Greece. You had to look for beans.
I felt very angry. He was much younger, and sometimes you don't have your head centered. When I saw that it was the time of life or death I began to change the chip. I owed it to myself, I knew that I had many qualities but there was much to change. There is the curriculum: three spectacular years in Almeria, Seville, international and I ended up in Barcelona. I had that bit of luck that is needed.
He is not very fond of big cities. You will love Vitoria. He is seen a lot by the Baskonia matches in addition ...
Yes, I'm from quiet cities. I have my life with the girl, the woman and the family in Almería. I am a very quiet boy who comes from town. Barcelona is the best city there is, but to live and day to day I prefer a quieter one.
Do you consider going back to Seville?
Let's go every day
Was the stage of Almeria with Alcaraz its happiest moment?
When things are going well you are happier. In Barcelona it was but I did not play and that brings you joy. I always think of the positive parts of my surroundings. Sometimes things do not happen as you would like or as promised, but better to get the positive side.
No one is going to take away from him who played at Barça or even scored in a Classic. Do you have something to prove?
It's not about that. What I have to do is to be happy again playing, that it was not a couple of years ago. Feeling full with oneself is an essential part of football. Trust is basic
What is that Barcelona wardrobe like? Is it so terrible? They loved him very much ...
It is a normal wardrobe. One has to always be the same. When I was in Third or Second B I behaved just like when I was next to Messi, Iniesta or Neymar. Being yourself makes people appreciate you. I am serious but at the same time joker and I like to make people feel comfortable, that there is a good atmosphere. I have my things, but no one they know can say bad things about me.
And it's not idols.
No. When I was little, being my whole family from Madrid at home I only saw Madrid and I looked a lot at players like Zidane and Guti, who were different from the rest. It has nothing to do with my characteristics but I am a good football lover.
A family from Madrid and fell at Barça!
It has nothing to do. I was in lower categories in Madrid. I am from Madrid and I go to Barça and defend that shield to death. That was young, when I started living football you are the one who feeds you, the one who supports you and your family. If you tell me now which team I am from, then from Alavés.
Photos from as.com