'Mudo' Vázquez: "The GPS says that I am one of those who run the most"
The Sevilla midfielder, with As: "Monchi is the best signing; Lopetegui looks like Jorge Sampaoli, both want a lot of intensity."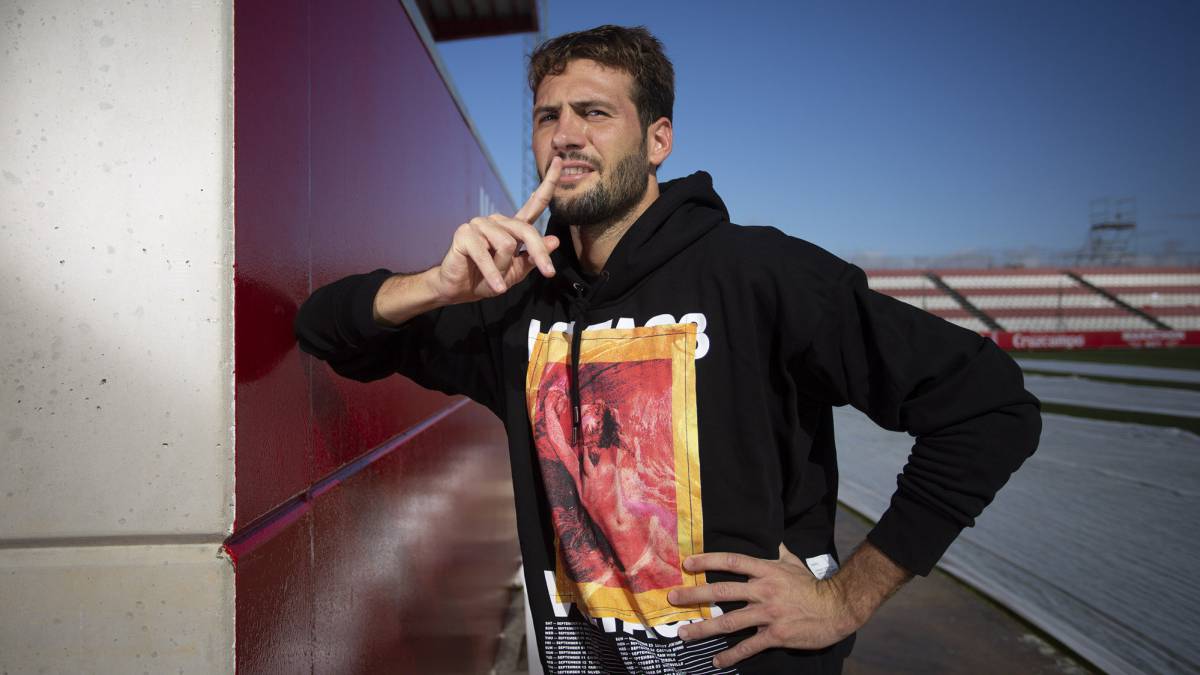 How is the hangover after the triumph in the derby?
The derbies in this city are very important and winning in the field of Betis with all the people against it was something very nice. The team was good but achieving a derby gives you extra morals.
How do you explain that playing less than other years mark more?
One wants to play everything, but I try to take every opportunity. This year the goal has been opened to me, I have had occasions and they have entered.
In view of the lack of goal from the strikers, have you considered playing false nine?
There I played once with Sampaoli, against Juventus in Champions in Turin. I think it was the only time. I like being close to the rival area because that is where I can perform more to score goals and give assists.
What has Lopetegui contributed to Seville?
What he has contributed is very intense. When we lose the ball we always want to recover it fast by pressing hard. It resembles a little what Sampaoli intended here. They look alike in the intensity that they put in the game and wanting to always have the ball on the rival field.
The Argentine colony has become strong again in the locker room ...
We are hard, it is difficult for us to break down and we always like to improve ourselves and go for more. I am very happy for Ocampos, for the season he is doing and hopefully he will continue to help us. And we will not discover Banega now, what it means for the team and for the rival.
After four years on the team, is the division that provokes among the Sevillistas still surprising you?
Not everyone can like how I play. I always try my best, but I play as I am. I'm already 30 years old and it's hard to change. I have been inside since I started playing football and I think it has not gone wrong. I started in a small team and I have come to play very important games with Sevilla. It's what I keep.
Does it bother you that you still have the sambenito hanging from it?
GPS says that I am one of the most run of the team, but I do not focus on that, they are data for physical trainers. I focus on doing things well when I'm on the grass.
What signing has surprised you most this year?
The one that surprised me the most was Fernando because of the balance he gives the team. It's always there, it's a constant lifesaver for the team. It is what Sevilla has missed other seasons, such a smart player. I don't understand that I was in Turkey.
And Monchi?
I think there is no signing better than him. It is one more of the costumes. It's Sevilla, he knows everything perfectly, controls every detail and is always by our side.
Where do you think this Seville can go?
This is still starting. The important thing is to arrive well at the end of February, which is when you see how the teams are doing. There the real competition begins, we have to be calm but still taking firm steps. We are fine, we have one of the best templates since I am here and we have to reach March as we are now to fight for everything.
Photos from as.com