Vargas is in danger until February
Everything indicates that the 'Monito' suffers a sprain that will keep him a month off, which will be two and a half away from Espanyol if he goes to the Pre-Olympic with Argentina.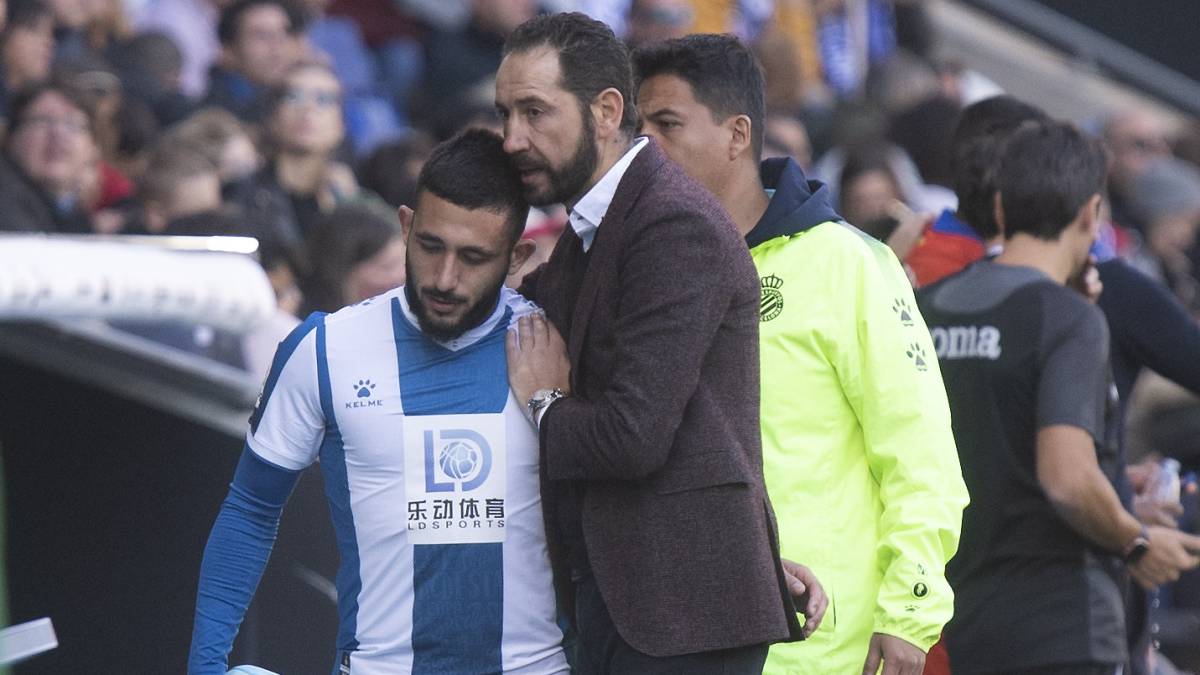 Entered in the 70th minute of Espanyol-Getafe this Sunday in substitution of Víctor Sánchez, with the intention of breaking the rival for speed, of looking for spaces and imbalance. But it barely lasted four minutes on the pitch, and half of them on the grass. In his first career, Matías Vargas noticed a severe discomfort in his left ankle and sat, writhing in pain. It had to be replaced by Esteban Granero. And it will take to re-dress the shirt of Espanyol.
Waiting for an official medical party by the parakeet club, everything indicates that Vargas must remain for about a month of leave due to a sprained ankle, as Esports Cope advanced, which for practical purposes would result in that, due to the stoppage of LaLiga for Christmas, he would not play again in the remainder of 2019. But that is not all, since it is practically certain that the wheel is recruited to play with the Argentine Under-23 team the Pre-Olympic that it will be played in Colombia from January 15 to February 2, so in that case, Espanyol could no longer count on the 'Monito' until mid-February
If these forecasts were confirmed, Vargas would miss a minimum of 11 official matches, of which up to eight correspond to LaLiga matches, the competition in which he is so committed (he has a five-point stay) a parakeet club that last summer turned the Argentine attacker into the highest signing in its history, by paying 10.5 million euros for him.
Photos from as.com