Valencia: Celades takes advantage of the 'Manu Vallejo effect'
The ché set does not fall when the gaditano plays. The player does not lose a game in which he has played since last March 9.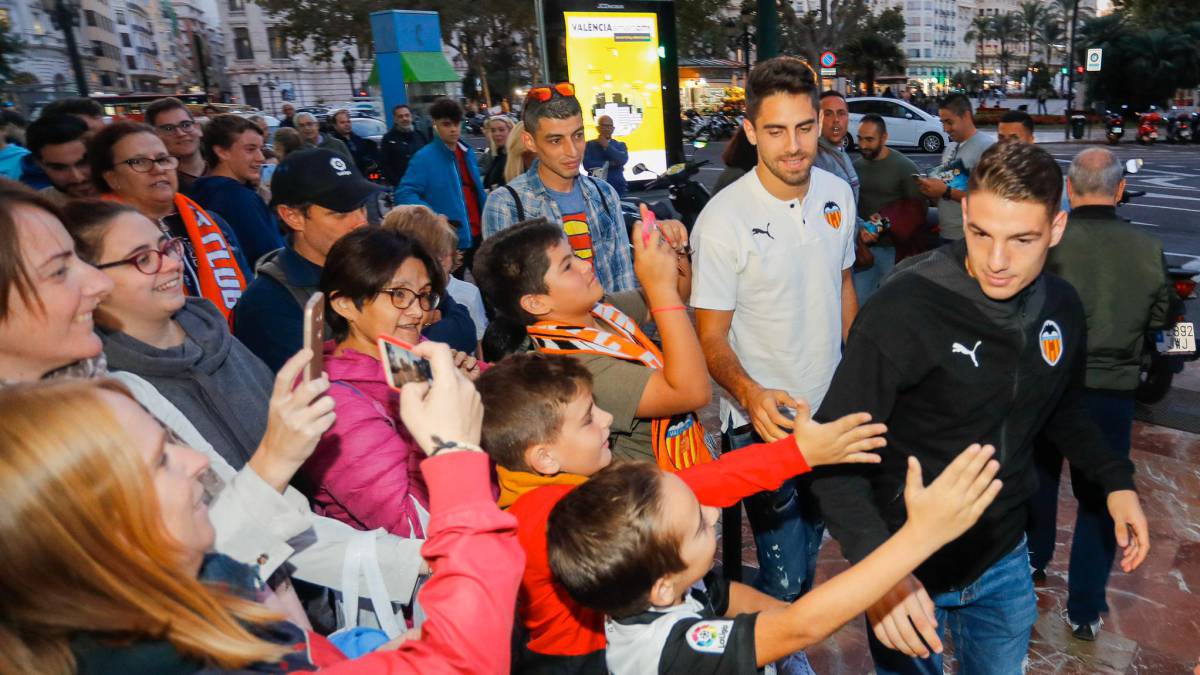 If there is a footballer who has surprised both the technical staff of Albert Celades and the entire stands of Mestalla, that is Manu Vallejo. The Cadiz barely counted on Marcellin, but with the arrival of the new coach he has gained prominence and has not left anyone indifferent.
So much so, that it already accumulates 147 minutes and played its peak of the season last Tuesday getting to be on the green for 36 minutes in what was his debut in Champions.
Celades gives you confidence and with reason. In the last games in which he has played, Espanyol, Sevilla and Lille, whenever he has entered the field of play, the squad was below the scoreboard. However, his change has been useful because of those three games Valencia won two and drew one and Vallejo was one of the keys of the comebacks.
In addition, so far this season, he has been present in five games in which the black and white team has not lost, winning four and drawing one. All this has caused the fans to talk about the 'Manu Vallejo effect', because whenever the gaditano enters the green, the team does not lose and improves the image.
But beyond statistics, the feelings left by the Andalusian in the field have dazzled the stands and revitalized the team. The forward will flag the meaning of the word ambition and shows great desire when he jumps to the field, play the minutes he plays. The way in which he gestured when he was canceled both against Sevilla generated a moment of total identification between him and the stands, which applauded that gesture that represented him so much at that time. But in addition, he has shown quality flashes that show that he can become a good player in the First Division
In addition to not having lost his team so far this season while he is on the green. The Cadiz can boast of not losing a match in which he has participated since last March 9,
Since then he has played eleven games, six with Cádiz and five with Valencia. And he accumulates a total of six wins and five draws. Statistics that can be extended tomorrow as it has options to have minutes
Photos from as.com