Urán: "I thought about retiring after the accident"
The Colombian was sincer in Medellín during the opening of a store in his clothing line. He has returned to the bicycle after three months of recovery.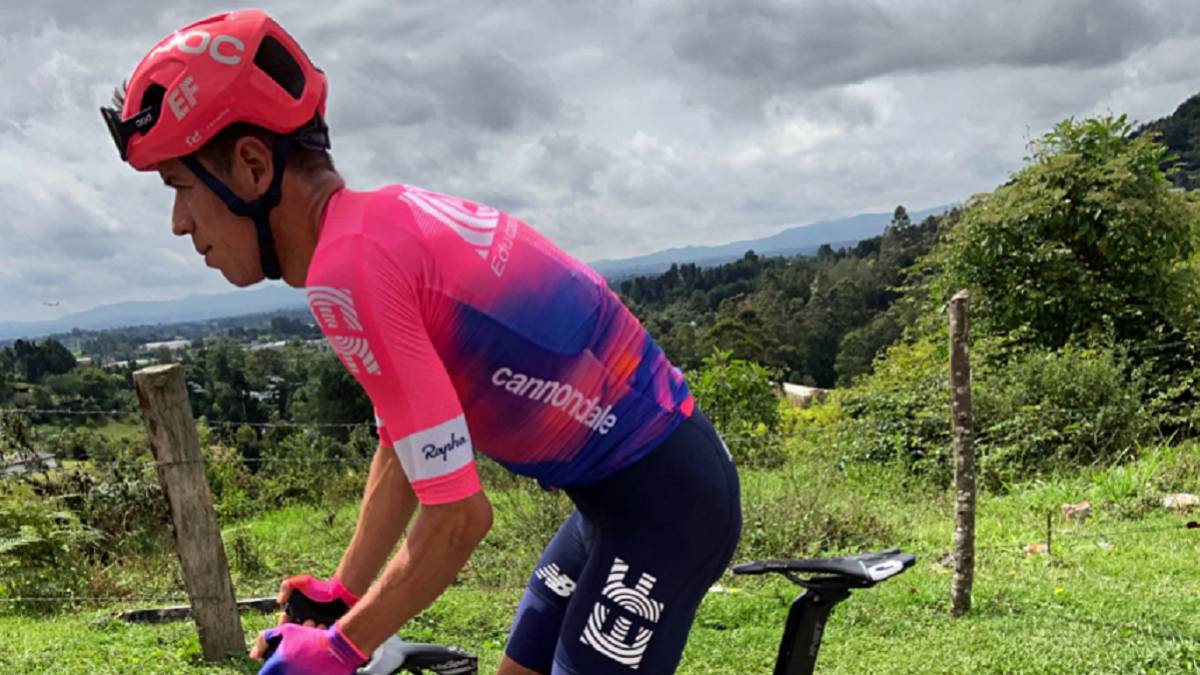 Rigoberto Urán (Colombia, 32 years old) gets back on the bike three months after a terrible accident that could end his life. The Education First corridor smiles again, although, as the Cyclingnews portal says, he lived very hard moments during the month he was admitted to the hospital. The Colombian recently confessed in Medellin, during the opening of a store of his clothing line, which at that time thought of quitting cycling.
"Mentally, since the accident, I have been fighting many things. I even thought about retiring, I thought about it many times in the clinic. Now, when I get back to the bike, I hope to return to my old level. I am still receiving lung therapy. but it's very slow. Right now I'm breathing well but I have to start training to see how I really am, "said the Colombian.
It should be remembered that Urán crashed in stage 6 of the Vuelta a España, suffering fractures in the shoulder blade, clavicle and several ribs, as well as a perforated lung. He underwent seven hours of surgery and doctors said he was "lucky to be alive." A bad experience that Urán left behind this weekend, as he himself published on his social networks, getting back on the bike. "After three months, I am, for the first time, putting on my gear again. We will see how I am. I have recovered well and now I am going to try to get on the road with the bicycle. After so much time, I am very excited", Rigo concluded in his social networks
Photos from as.com