Umtiti's big challenge: playing in Europe 435 days later
It's been a year, two months and nine days since the last time the French central played in the Champions League. Bad decisions have led to ostracism.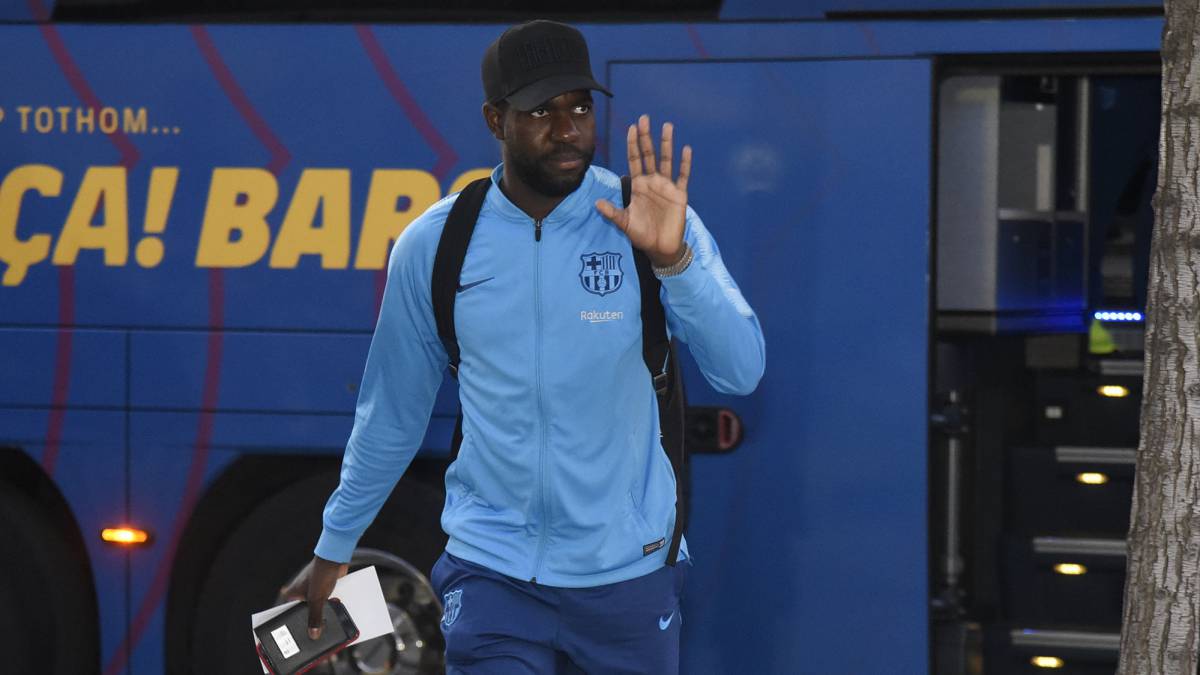 September 18, 2018 was the last time Samuel Umtiti was seen in a Champions League match. That day Barcelona opened the European season playing against PSV at the Camp Nou. The central Blaugrana, who arrived full after winning the World Cup with France, jumped into the field making a match with Gerard Piqué. However, despite the comfortable victory, 4-0, the game ended up having a negative connotation for Umtiti when he was ejected by direct red in the 79th minute. Little could he imagine that it was going to be his last match in the Champions League until the day today.
A serious degeneration of the cartilage of his left knee, after forcing his participation in the World Cup in Russia, along with a series of bad decisions on his part, led him to a dead end in which he is still immersed.
Evidently now your situation has improved compared to a year ago. You can play and complete matches, although without the desired continuity. In fact, this season he has played two games - Eibar (0-3) and Valladolid (4-1) - out of a total of sixteen, although it is true that he scored both at a great level.
However, now comes the most important challenge for Umtiti since he was injured. On November 27 comes the decisive match against Borussia de Dortmund at the Camp Nou corresponding to the fifth day of the Champions League league. A triumph would guarantee to finish as the first of the group, while a draw would leave everything open to the last match against Inter in Milan and a defeat would leave the Blaugrana team on the verge of elimination.
Hence the game is clearly presented as the most important of the season so far. The problem is that Ernesto Valverde has to face this meeting without the presence of his pillar and most important man in defense, Gerard Piqué, sanctioned. It is not the only problem in defense of the technician - he will also have the starting sides, Nelson Semedo and Jordi Alba - but the most important one.
The technicians are fully confident in recovering Umtiti to cover Piqué's casualty and match the axis of defense with his compatriot, Clement Lenglet. Umtiti has taken advantage of this break to make a special treatment with stem cells in his left knee in order to reach this match in the best possible conditions. The friendly did not play against Cartagena to not force in any case and avoid risk situations. Right now 'Big Sam' is focused solely and exclusively on the Champions League. 435 days later he will hear the Champions anthem dressed short and on a pitch.
Photos from as.com