"The track and the rivals do not make Spain a favorite"
Sergi Bruguera (Barcelona, 48 years old), champion of Roland Garros in 1993 and 1994, is the captain of Spain at Davis, a competition he could not win as a player.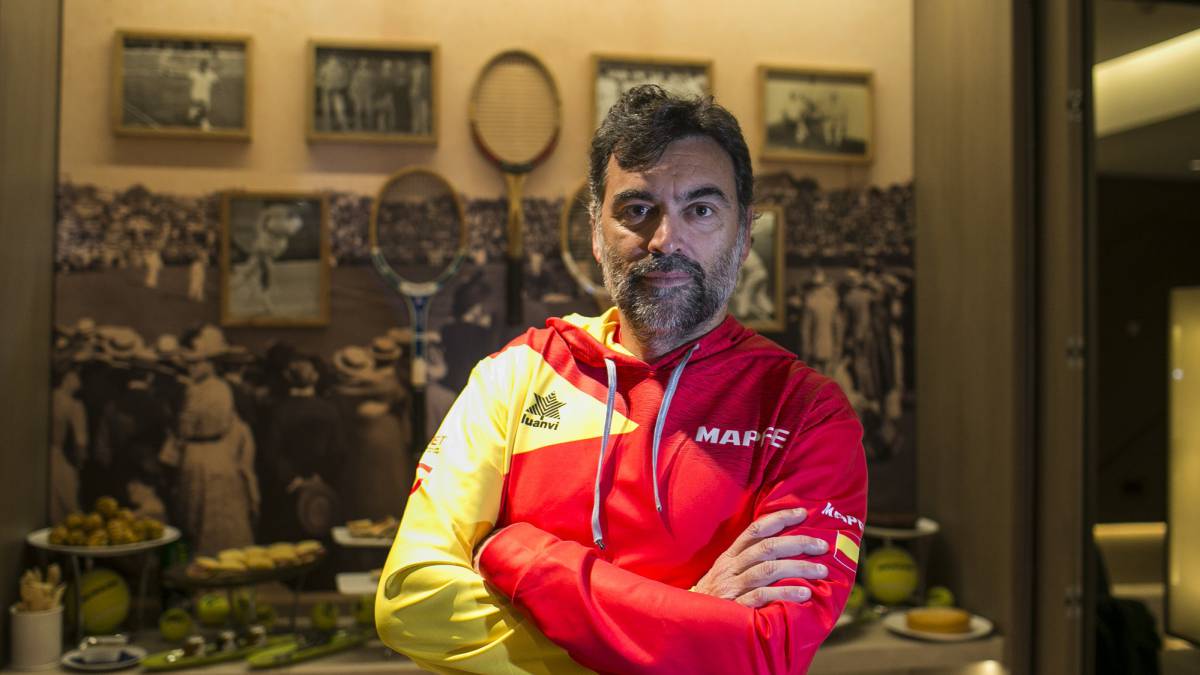 Sergi Bruguera (Barcelona, 48 years old), champion of Roland Garros in 1993 and 1994, is the captain of Spain in Davis, a competition he could not win as a player. This year, without qualifiers, he has trained Frenchman Tsonga.
— Do you like this format? He is good looking. It allows to see the best competing for their countries in the same place. It can be very spectacular.
—And the dates? —The same is a bit complicated… Those who play Paris-Bercy have almost three weeks until Davis and those who dispute the Masters arrive a little fair. Maybe someone else could better accommodate
— In November you will always have to play fast… —This is a handicap for Spain. We had 27 qualifiers in a row winning at home, but we always put land. Indoor hard court is what we always find when we play outside to hurt ourselves.
— He will be crossing his fingers to know how Rafa Nadal arrives as a physicist… —I and we all crossed them! A team without number one would not be the same.
—What does he transmit? —He loves team competitions and playing for his country and always, not only now, has he been very involved.
— Spain is the only team with two top-ten players and also plays at home. Favorite? "" That seems a bit bullshit. It does not give extra points that label and seeing the countries that play and the surface, it is evident that no.
— At the outset, it was not the best group that could touch them… —The International Federation must change the designation of the heads of the series and how it does the groups. It is ridiculous that a team can have the numbers one and two in the world and not be seeded (the ranking is drawn up by the results of the country in Davis over a period of four years). Spain has one and nine and Russia until a couple of weeks ago had Medvedev and Khachanov in the top-ten (as 4th and 8th) and was not a seeker, while countries with people between 20 and 30 did They were
—Bautista arrives at the best moment of his career? —— Many years ago he is in a great moment and is very solid, and finally this year he has felt that click that has allowed him to finish in the top ten, and that is brutal. A prize for all his work.
— All captains have always relied on Feliciano …— Yes. There are tennis players that grow, overcome and give their best level in Davis. And Feliciano is one of them.
— Carreño has had a difficult season because of injuries. Can Davis be a balm? "" Luckily, it comes very well. After the US Open he has managed to chain tournaments in a row, has climbed to 27th, won the Chengdu tournament and has found regularity. He is the same old Pablo.
— He tested Feliciano with Carreño in his debut last year in Marbella for the doubles and he liked it. Are you going to repeat? "" I'm lucky I can make many combinations. It will be difficult to choose because Feliciano and Pablo are two great dubbers, but Granollers is the specialist and is now at his best. It comes from the final of Masters 1,000 and Grand Slam. And Nadal, when he plays in pairs, is the best.
"Could we see him in the doubles?" It lacks little, but has won Masters 1,000, a gold in the Games ... If I wanted it would also be number one.
— Davis could not win as a player. What would it mean for you to conquer it now? "" It's one of the things that makes me most excited because in my time we had to play a lot outside and it was impossible, with surfaces that are now even forbidden.
— Fernando Verdasco showed his disappointment at not being on the list. Have you ever tried to count on him before and had declined? "" Well… For the semifinals of Lille last year he was going to be summoned, but he was injured playing against Del Potro before and that's why he didn't enter the final list there. He is disappointed, but like any other. How could Albert Ramos or Pablo Andújar be? I have to choose the five that are better prepared and I think they are the five I have brought.
Photos from as.com