Toni Nadal: "Piqué's bet is brave and deserves support"
Toni Nadal, on Rafa's bench in the titles of 2004, 2009 and 2011, analyzes in Davis Davis and the state of his nephew: "He has room to play more years."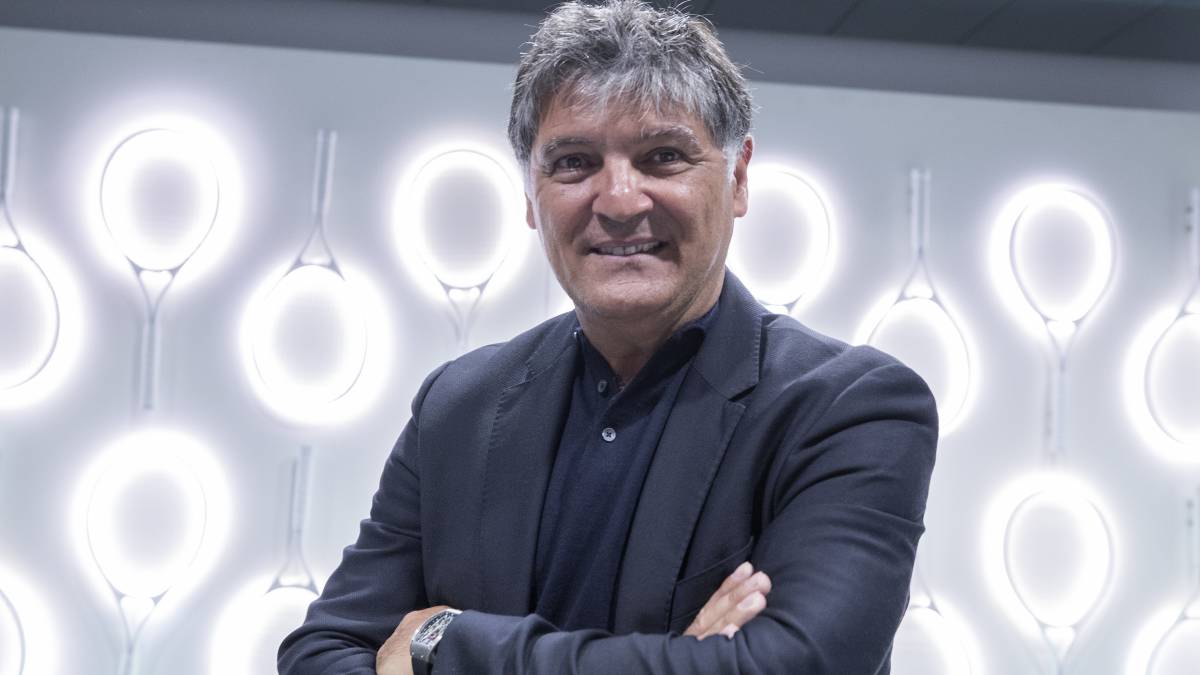 Toni Nadal (Manacor, 58 years old), on Rafa's bench in the 2004, 2009 and 2011 titles, landed in Madrid on Wednesday and has had time to analyze the new Davis and his nephew's status: "He has room for play more years ".
-How do you rate the changes in the competition?
-I liked Davis as I was before, but it was unfeasible. If something is broken, it must be fixed. The best had a hard time participating and this year, with the reluctance of a player who also defended his interests, there are almost everyone (Roger Federer and Alexander Zverev dispute exhibitions in South America). I think everyone will end up coming. Piqué's bet is very brave and deserves our support.
-There were many misgivings at the beginning ... -Yes, there are people clinging to the past, to a competition that we liked because the finals in Seville or the elimination of Las Ventas is among the best memories I have, but with the surface changes it was difficult May the best come. I prefer to see the positive, the vast majority of things are being done well and will go to more.
-What do the players tell you? -The format they like, is more agile. Missing one day and I do not know if the problem of schedules is salvageable with only three competition tracks and hence the untimely closures. They are not desirable, but I have also lived in Australia and the US Open. I am convinced that they are taking note and it will be corrected.
-Is the year that your nephew arrives best at the end of the season? - (He thinks about it) The truth is that he has played a lot less. He arrived at the Masters with only twelve tournaments. This dosage, typical of his age, has been very good and came to Davis in very good shape. I've seen him play all year long with three exceptions: Montecarlo, Godó and Madrid.
-Did it cost you a lot to convince him to dose? -It was Carlos Moyá and Francis Roig's work. I guess not, because he is aware that he is 33 years old and does not have the strength of before. He has supplied it for a more cerebral and technically better game.
-Until when will Rafa last? -I have heard many experts say that his career would be short. The reality is that it has been on the circuit since 2003 and since 2005 at the best level. Fifteen years in the elite. I think he has room to play a few more years. It will depend on your tennis and how others evolve. If there are young people who make it too difficult every week you can let go. But I think it won't happen.
- Will you surpass the twenty Grand Slams of Federer? - To this day, he is a top favorite in Roland Garros. In Australia, Wimbledon and the US Open are among the top candidates. You will have options… Like Tsitsipas, Medvedev and Zverev take another step. I think there is going to be a change now because Tsitsipas and Thiem gave a very important level in the Masters and things are being equalized.
Photos from as.com