They encourage María Teixidor to be the first president of Barcelona
Her management as secretary of the board of directors is being highly praised. At 43, she became the first woman to hold this position.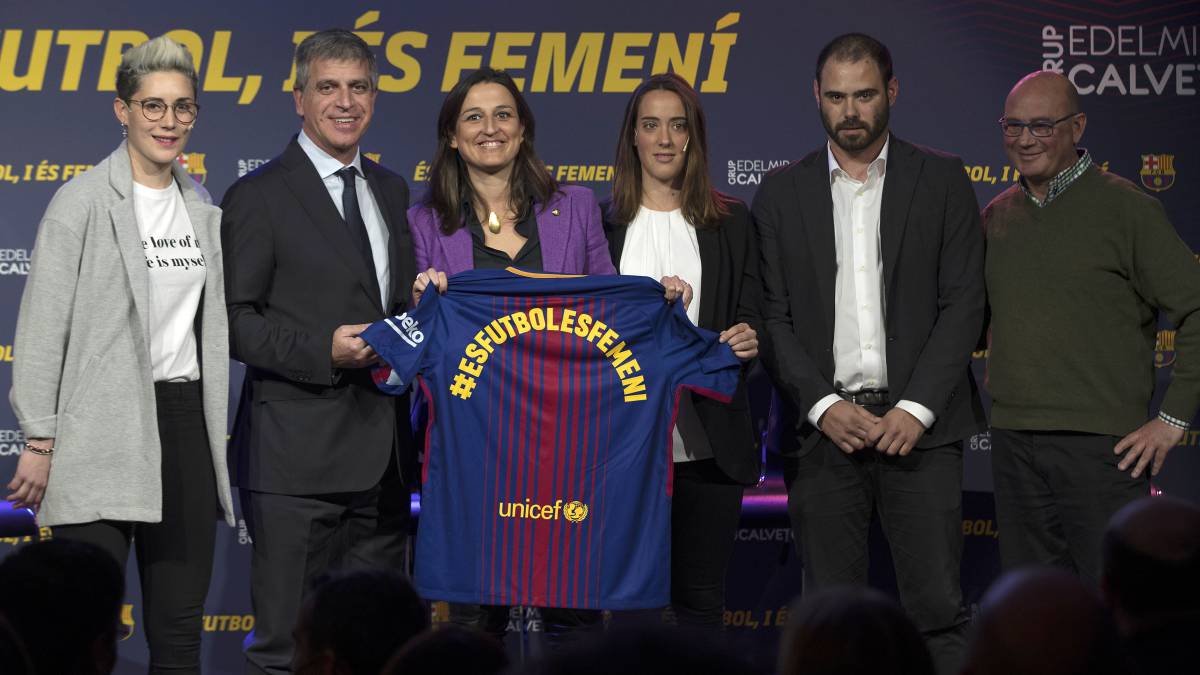 Next year, elections will be called. The president of Barcelona, Bartomeu, has to call elections in the Catalan club next year. He has not yet found the ideal candidate of his board that can follow a continuist line, but instead there is a person who is encouraged to become the big surprise. This is the current secretary of the board of directors, María Teixidor. At 43, she became the first woman to hold this position. Its management is being highly praised and that is why they are now encouraging it so that it can be the maximum responsible. The reality is that the idea does not dislike him, but he also knows that it is almost impossible and that is why he has ruled it out on the occasions when it has been offered. However, it is not ruled out that different Barça states continue talking with her. It is understood that he is one of the people who best knows football offices. In addition, it would follow the parameters that have been institutionalized by Bartomeu, whose assessment has been positive.
Real Madrid wants to go fishing again in Catalonia. The white team wants to strengthen its catchment structure in Catalonia to be able to get young soccer promises, as it did in the early 90s, when he signed, for example, Ramis from the Nástic de Tarragona (Kiko Casilla also arrived at La Fábrica from the Tarragona team); Dani, from the DAMM and signed by Paco Gento and Jordi Codina, signed from the lower categories of Espanyol. David Fernández, head of recruitment of the white team and who came from the ranks of Espanyol in 2017, is the one who has decided that whites narrow the fence on the new emerging figures of Catalonia.
Popular prices for derbies in Spain such as Valencia. The pact reached by Levante, Valencia and Villarreal to put the entries of the derbies for visiting hobbies at 25 euros can be a model that extends throughout Spain and even in European competitions. There are already several clubs that have received the suggestion of their clubs and contemplate it as a possibility that would have their approval. It would serve to reward the fidelity of colors.
Photos from as.com