Thebes: "I trust the judge will let us play in Miami"
The president of LaLiga, in the presentation of the 3rd season of LaLiga Genuine, has been optimistic that Villarreal-Atlético will compete outside of Spain.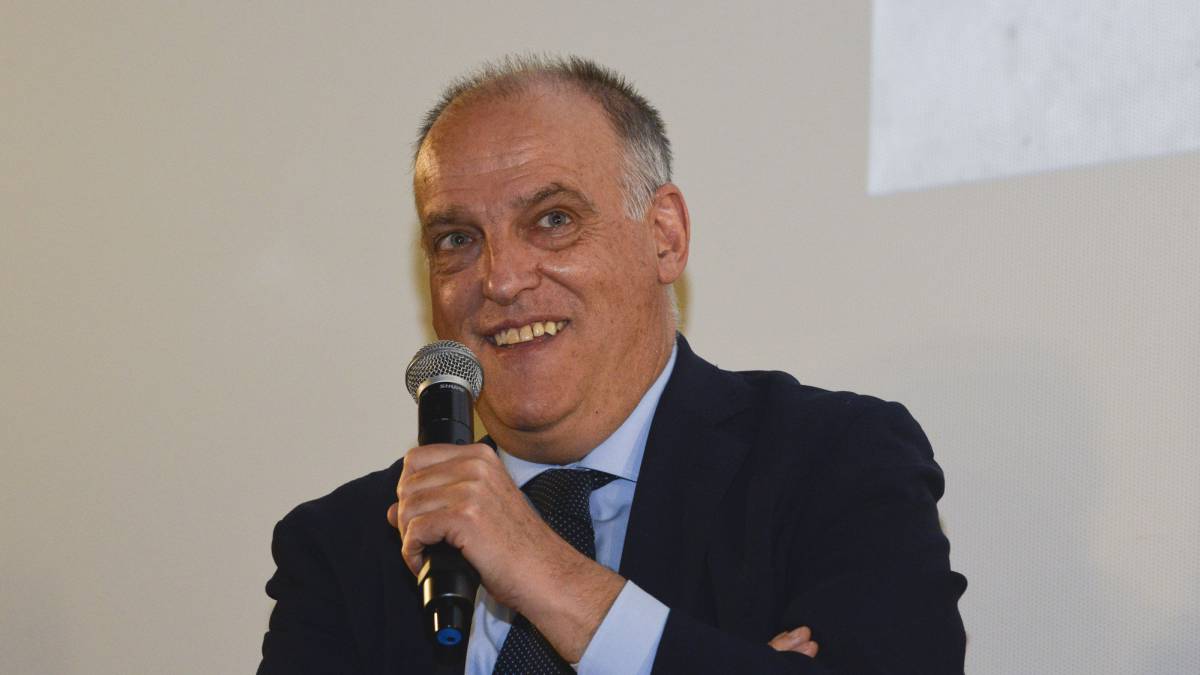 Real Madrid is missing in LaLiga Genuine.
There are all of us. For me we are all who have to be, because there are all who want to be
Betis-Sevilla has not been postponed
There has always been security. In all the days we are in contact with the police and the government delegations. It is true that it is a special day and we have already had parties in election days. Clubs will further strengthen security and there will be no problem.
Declarations of Andreu Camps saying that LaLiga soccer money is dedicated to other needs
For many years now we want that in a current society, in solidarity, with the money of football, that we have been lucky, to share our money and knowledge. It is not only an economic issue, but also knowledge so that the rest of the sport can also grow.
Martion in Miami, will it be played?
Last year, Barcelona decided not to continue with the issue. Day 14 will be the hearing and we trust that the judge will give us the reason to play in Miami. I don't know where the Super Cup is going to play, it's going to be played on another side of the World. Why are we not going to be able to play a game, only one, in the United States? Same as NBA or NFL. It's nothing weird. It is normal. I see the same as the Super Cup. I would understand that the Federation was more comprehensive after they wanted to take another competition out.
Mateu Alemany could sign for LaLiga?
Let's see. What makes me sad is the departure of Javier Gómez de LaLiga. There is no person who can replace you. We are with him working which should be the best. Maybe they can replace you from inside the house. Every week we take a couple of hours to see the solution.
Female Agreement
I hope an agreement is reached. We had a conflict of these in his day. There is will of all parties. There are wickerwork to reach an agreement
Does Bale's march hurt LaLiga?
He is a great player and when they leave we feel sorry. We want the best players and coaches. Madrid has made an important effort to bring high level players. The important thing is the competition and that we are above the players and the LaLiga brand overcome it.
The Classic, 18-D
We said we will not ask for the precautionary. It was our competition and we had to have decided. We are studying the best time. I don't know if it could be in the morning or not.
The Super Cup in Saudi Arabia
I am against it because we have suffered a piracy problem there. Where we have not generated money and have not done anything. I don't think it's the best place.
Photos from as.com