The war against Ibra continues: "Judas"
Swedish police have confirmed that Zlatan has filed a complaint. Rosenberg, legend of Malmöe, criticized him. His statue has received more attacks.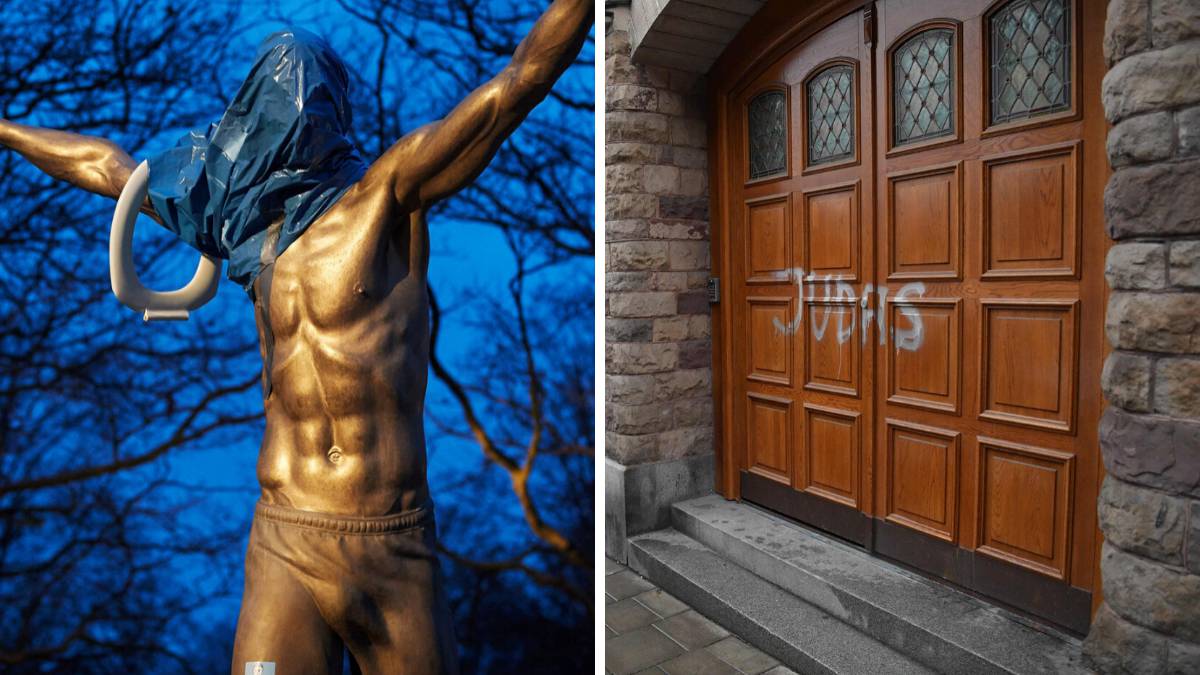 The purchase of 25% of Hammarby is coming out to Zlatan Ibrahimovic much more expensive than expected. The entry into this Stockholm club is causing the conversion of large local idol to enemy number 1 of many of the Malmöe fans, his hometown team and in which he debuted as a professional.
After the Malmöe ultras tried to burn the statue near the stadium with flares, the crusade against Ibrahimovic continues. In the monument itself they put a banner in which they asked to move the statue to Stockholm, recriminating their new adventure in the capital and also, according to the Swedish press, there were inscriptions with death threats to the gypsies.
These attacks have forced the statue to be fenced and have private security so that it does not suffer any more attacks and has even reached the city hall. Frida Trollmyr, responsible for culture, was forced out in defense of Ibracadabra. "The statue is not going anywhere. Zlatan was born here and will remain linked to Malmöe. It is an example for young people," he said from the Swedish consistory.
Actions against Ibra have not been limited to Malmöe since, in Stockholm, one of its properties has also suffered vandal acts. "Judas" wrote him at the door of his home and threw canned herring.
Before these attacks, Zlatan Ibrahimovic has decided to file a complaint as confirmed by the Swedish police. According to the Swedish newspaper Expressen, the investigation is being carried out as a crime of hate and racism.
Rosenberg: "Zlatan has skipped the limits"
Markus Rosenberg played his last home game on Thursday as a Malmöe footballer. The striker leaves as a true legend after a dream race and with an enviable end point: a goal in 94 to give victory to the blue and white team in the Europa League.
After the match, the forward joined the criticism of Ibrahimovic although he also disapproved of the attacks on his monument. "Football is business oriented. In 2019, everything is no longer about love for the club. This was a difficult balance between accepting a business and maintaining the love of his team. Zlatan crossed the border. We all make mistakes and I don't think that Zlatan would like something bad for Malmöe so all this hate and racism has nothing to do with the club. Even I have seen Zlatan as a role model. It is a very sad thing but it should not become hate. We can all make mistakes "he explained.
Rosenberg is a great idol of Malmöe and, given what happened with Ibrahimovic, several fans have asked to remove the statue of the former PSG for his own. He has publicly rejected it. "It wouldn't be good to do it that way. I don't need a statue but I'm glad people want it," he added.
Photos from as.com