The US hates the Lakers and California to ... the Clippers!
The Lakers, at their best in years, again arouse suspicion among fans. Warriors, Rockets and Clippers also have votes.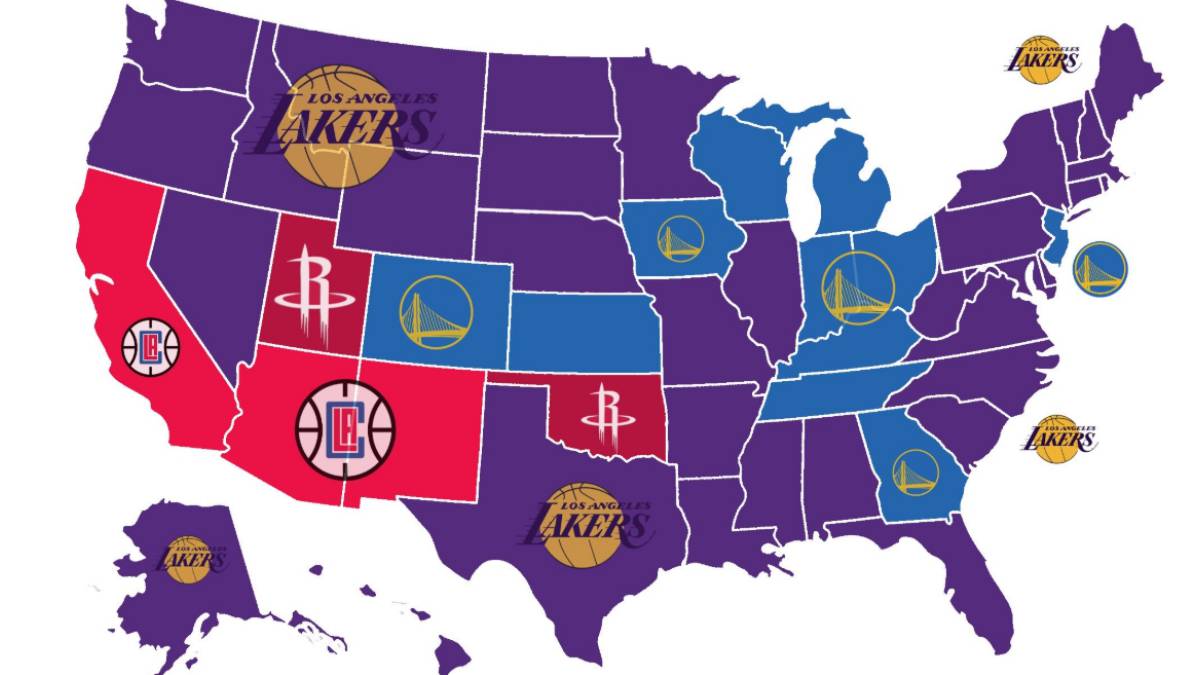 The American website Sportsinsider.com wondered if the resurgence of the Lakers, which is 6-1 with LeBron James and Anthony Davis as a new pair of stars, had returned them to the forefront of the NBA universe, which they had almost never taken off in its history but from which they had now taken six years without playoffs and contemplating the dominance of some Warriors for history. In California, in the US and in the world. This website has tracked more than 100,000 tweets since the beginning of the 2019-20 season and has concluded that yes: the new impulse of the Lakers has returned them to the foreground ... for good and for bad.
The LA team is once again the 'most hated in America'. Or at least, in 34 states, a map that used to dominate the Warriors, which remained the most rejected in several states ... and more as you get closer to Ohio (played four Finals and won three against the Cavaliers) .
The Kings, Division rival and neighbor of the Lakers, have already joked about this reconfiguration of the map on their Twitter account:
Another two teams appear in addition to Lakers and Warriors. The Rockets in two states (bordering Texas, of course) and the Clippers, which are the most rejected in their California. Another proof that they do not have it easy to win more share in the LA market, a city closely linked to the Lakers. Although they will also say the optimistic, a sign that they have gained relevance because of the fact that indifference is worse than hate ....
Photos from as.com