The Thompkins case is not clarified
Madrid pursues in Belgrade the first victory away from home in the Euroleague. He will do so without Thompkins, who remains unregistered 66 days after returning from vacation.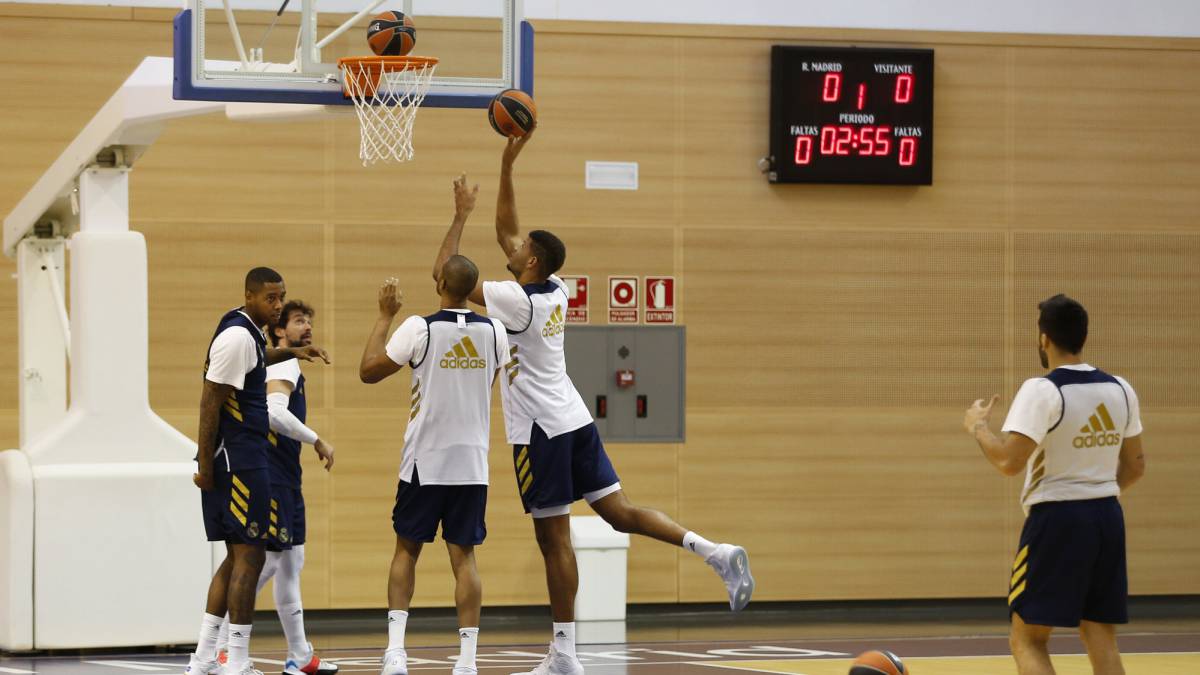 The Thompkins case remains unclear in Real Madrid. 66 days have elapsed since the pivot returned on vacation to join the preseason, in which he participated in the first four friendlies, and since then does not play, and will not do so today before the Red Star (19:00, Dazn). It is not registered in the Euroleague nor in the ACB, where only two non-EU members are allowed. At the moment they are Deck and Mickey. The official explanation is "low form." Two weeks ago his return seemed imminent: "He is much better and we appreciate getting him as soon as possible. My feeling is that he will soon join the group," Laso said. However, something has changed in the last half month. The coach said yesterday that Thompkins "will not play" because "he is not prepared and, in addition, those who are playing are doing well" .
And what is missing then to return to the courts? "What I am seeing in other players, I can not say much more. What do you see in Garuba? And in Randolph, Mickey, Tavares, Deck ...? Since I have to decide who plays, I put those I think are better" , close the technician.
And among those who are more fit are Usman Garuba, who at 17 is increasingly important. Surprised by his level and, above all, by his regularity although the Madrid coach saw him coming: "I have a lot of confidence in what the boy can do, because I know what he is capable of. He has something special, typical of the greats. Can he play in the ACB? And in the Euroleague? And in the end he plays. Can Doncic do it in the NBA? The big guys adapt to the requirement ".
The commendation is followed by a comment to spur him, so that he does not sleep: "Usman gives us many things, we are very happy with his attitude and his work, but I think he would be very stupid of him if he thought he had everything done, because its margin of growth is very wide. It is very important for us and it has a long way to go ".
In the League has played the seven days, the first six as a starter, and averages 6.9 points, 6.3 rebounds and 0.9 blocks for 9.6 valuation at 20:08 on average. Only Sergio Llull surpasses him in presence (142 minutes for 141 of the youth player) In the Euroleague he has participated in the last two games and their numbers grow (12 points and 17 valuation). His big mole, the free throws: 11 of 24. Remember, 17 years
Madrid has not yet won out in this Euroleague
Real Madrid plays in Belgrade, in the colossal Stark Arena (about 20,000 spectators), for the first time since winning the Tenth there in May 2018. In the White City, it will try to add its first victory outside after losing on the fields of Zalgiris, Efes and Bayern. "We can't flip and at home we have more regularity," says Laso. Kuzmic will play on the premises after two years of injuries in Madrid and the serious car accident last July
Photos from as.com