The thieves stole in Angel Nieto's tent and some more
"They have robbed us of complete shock absorbers, calipers and brake discs, computers, tools, heaters ... A good break," says Gino Borsoi.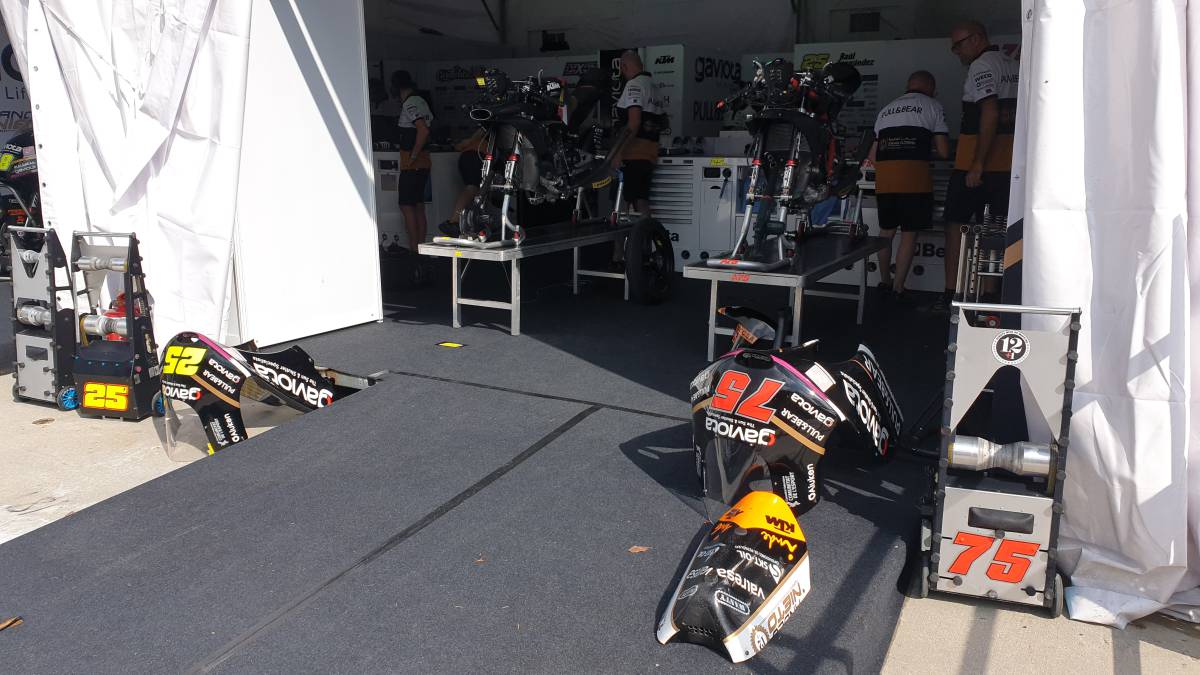 Great disgust that five Moto3 teams and one Moto2 team have taken to the Sepang circuit early this morning. The previous night the thieves stole in the tents of Gaviota Ángel Nieto Team (Arenas and Fernández in Moto3 and Dixon and Cardelús in Moto2), the CIP Green Power (Binder and Booth-Amos), the BOE Skull Rider Mugen Race (Yurchenko and Masaki ), the Reale Avintia Arizona 77 (Nepa), and the Red Bull KTM Garlic (Oncu). These are the only teams of the World Cup without a box in the paddock, due to lack of space, and their tent attached to the P1 car park was very vulnerable for some luggage that mainly took spare parts for motorcycles and computers.
Gino Borsoi, team manager of the Aspar team that bears the name of Master Nieto, tells the breakdown: "We have stolen complete Moto3 shock absorbers, calipers and brake discs, computers, tools, heaters, fork springs and the rear shock absorber ... A good broken, to which we expect the circuit to respond, something for which we have already spoken to IRTA. " IRTA is the association of equpos.
The expilot assures that they went for Moto3 material and that they barely touched that of Moto2: "Although they opened the spare drawers, Moto2 has taken almost nothing and only very specific things, such as a tool for dismantling wheels and disk screws Street motorcycle brake. And tire heaters. "
Under these conditions, starting the grand prize has been much more problematic than usual, but Angel Nieto has found solidarity and support in a friendly team: "They have helped us between WP (suspension brand) and the SKY team to replenish material, because otherwise we would not have been able to leave. " The Italian team is that of Valentino Rossi and is led by Pablo Nieto, who says: "We have left you two complete Moto3 shock absorbers (they are close to 3,000 euros). How can I not help them if the team bears my father's name? "
Speaking later with Aspar, he recalled that "it is not the first time this circuit has happened, because three computers were taken three years ago. Now we have been the ones who have most removed the five stolen computers because we were the first in line. of 40,000 or 50,000 euros between parts, tools and computers. The motorcycles have been able to be assembled and were complete to go on the track, but replacement problems will come if there are significant falls. "
Photos from as.com