The Spanish millennial who breaks down barriers in Mauritania
At 26, Santi Martínez has classified FC Nouadhibou to the group stage of the CAF Confederations Cup, a milestone in Mauritania.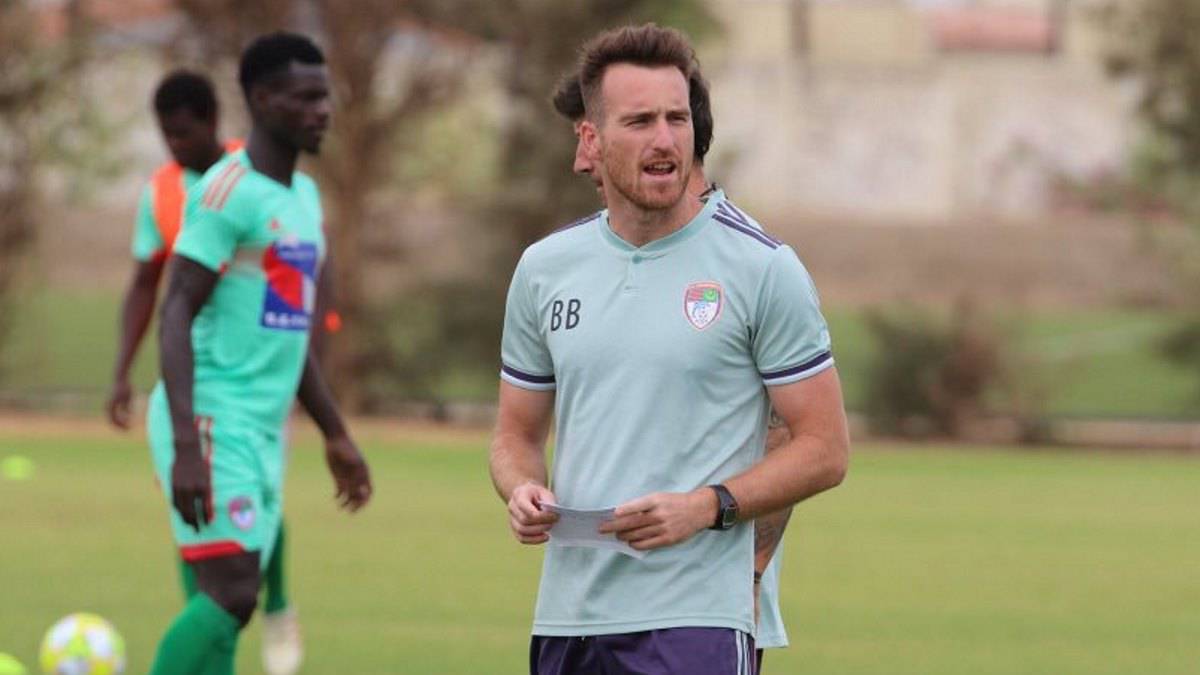 Next Sunday Noadibú will dress up to live the first game of a Mauritanian club in the group stage of the Confederations Cup, the African Europa League. An achievement that would not be understood without the figure of Santi Martínez (Valencia, 1993). At the controls of FC Nouadhibou, the 26-year-old Spanish coach has been able to tear down a wall that until now seemed insurmountable. "Traditionally Mauritanian teams were going to play international competitions with the idea that they were going to lose. A draw at home was already the host ", reveals AS.
daily
After passing through Levante, Santi Martínez received the call from Luis Fuentes, technical director of the Mauritanian Federation, "to help them with the methodology." "I said yes almost without thinking. For the adventure, "recalls the Spaniard, whom Corentin Martins, the absolute coach, gave him the opportunity to attend the 2018 African Nations Championship as an analyst. be his second in the Formentera ", he points out. After completing the season in Third Division, Santi Martínez again felt the African voice: "This time to be the coach of FC Nouadhibou. The goal was to go far in continental competitions and I didn't think about it either, "he recalls.
"I wanted to lead a project," says Martínez, who has found in Mauritania "an impossible opportunity in Spain." FC Nouadhibou, founded in 2000, has only needed two decades to become one of the largest clubs in the country. It has seven league titles, four Cups and two Super Cups, some successes based on its structure, "organizationally similar to what you can find in Spain." "There is a general manager, sports director, treasurer, a quarry director who recruits talents across the country ... It is not as big as a European club, but it is all very well managed," said Martinez, whose president "invests a lot of money and resources not only in the club; also in the Federation ".
An investment that, however, is of little use when the team acts as a visitor in a continental competition. "I had already been warned that in Africa they put all kinds of obstacles to destabilize you, but I had not yet lived in my own flesh," reveals Santi Martínez. "In Zimbabwe, after 30 hours of travel, we agreed an hour to train in the stadium and when we arrived they were using it. The doors did not open and we had to prepare the game in a field. The local teams always talk to the referees, there are messes in the airports, buses that don't arrive ... They are triquiñuelas to which you have to adapt ", completes the Spanish.
An early coach
Santi Martinez was born in 1993 and that has led him to be less than many of the players he directs daily. Something that, far from what it may seem, was never a problem. "I am one more partner and being less than them is no barrier. They are humble people and all they want is to learn. They want me to help them, to give them advice, to know what they have to do in the field ... They respect me very much and I respect them very much ", reveals the Valencian, who along with the physical trainer Gorka Oka has had to work hard to implant the position game in Noadibú: "Africans, who have a different football culture, have a hard time understanding it. There are things with which you put your hands to your head, such as that everyone goes behind the ball like prebenjamines, but they are very talented players and that is the best way to be protagonists. It was difficult to make them understand that, even if they are not touching the ball, they can help the team by fixing an opponent or creating spaces ", he completes.
Another of the barriers that Santi Martínez has encountered in Mauritania is the fact that "everyone thinks". "They tell you 'you have to play this one because it's more experienced' or 'put the other one that is bigger.' They like that the players are physically powerful, but in the first training sessions I realized that there were very talented soccer players who had not been given any chance. Little ones and technicians who also assumed responsibilities with the ball. That is what I am promoting, that we are not afraid to risk with the ball. Even if we fail, we will keep trying because only then will we evolve as a team. "
In Mauritania, Santi Martínez coexists with a society "accustomed to living with very little": "They are people who return your love for a thousand. I am delighted to live here, although the leisure offer is limited. Without going any further alcohol is prohibited, Wi-Fi goes wrong and all we can do is go to the gym or go for a walk on the beach. In Europe we have many luxuries that we do not value and my stage at FC Nouadhibou has also helped me to value them every time I return home ", adds the Spaniard, who also conceives his adventure in Mauritania as" an investment to return to Spain and train in Second B or Third ". "My idea is to gain experience and, little by little, see how far I can go," he completes.
Between its two stages in Mauritania, Santi Martínez has almost three years of experience in Africa. However, "many people, family and friends included, still do not understand the context in which I am because you have to live it to understand it." "Here I am known, I go out on TV, when I go down the street they greet me and ask me for photos… When we played the Champions League preview in Casablanca against Wydad there were 35,000 people in the stadium an hour before the match. I've been to matches in Germany, England, France or Spain and I've never seen anything like that. Being a coach in such an environment is crazy ", sentence
Photos from as.com