The six mini-challenges of the Barça trident before Christmas
Messi: unmarked in the last four Classics and in the fight for Pichichi now. Suárez: it has been 50 months without marking away from home in Europe. Griezmann: wants to get out in the Wanda.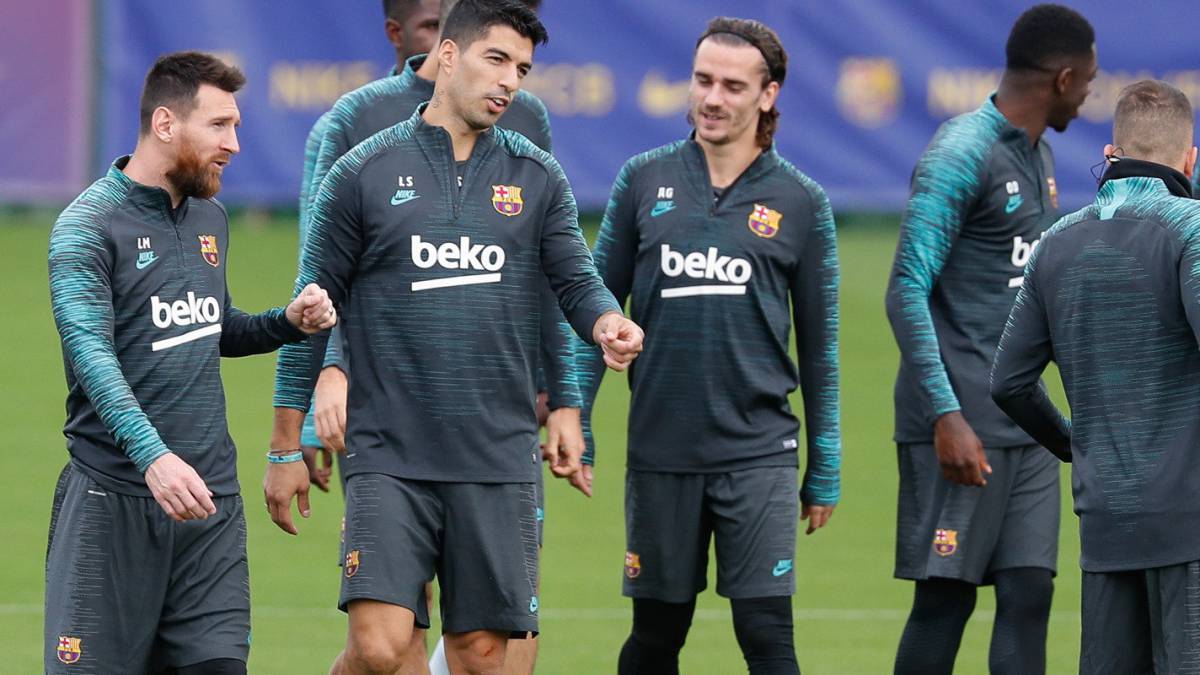 Apparently, the new trident of Barça arrives with health at the last pull of 2019. Griezmann, Messi and Suarez scored with their selections. The Little Prince hugged Deschamps and regained his smile in that position of second striker that does make him happy with France. Messi scored against Brazil; and that competitive animal that is Luis Suarez gave an assistance against Hungary and scored a goal and took another pass against Argentina.
The three return to Barcelona smiling and with particular mini-challenges for the last eight games of the year. Griezmann will play in Wanda, which was his home. Before that, he will try to score his first goal in the Champions League. The Frenchman has a very special return, to Giuseppe Meazza, the field where the Champions escaped from his hands with a penalty he sent to limbo.
Tied up to Zarra with six Pichichi trophies, Messi already steps on Benzema's heels despite being without playing for two months. He has six games to catch up. Top filmmaker in the history of the Classics, last season there was a rarity. He was not able to punch the Madrid goal. Your next appointment, on December 18 at Camp Nou.
For Suarez, the challenge can only be to break the curse away from home in the Champions League. Since September 2015, when he scored for Rome, he fails to score at home in the top continental competition. Suarez, unlike Messi, has no anxiety for the Classics. Last season he scored five goals for Madrid. They say Varane has nightmares.
Photos from as.com