The real football chollos on Black Friday
An endless number of talented players are without a team or have a contract at the end of the course, so clubs can find bargains in order to strengthen themselves both in summer and winter.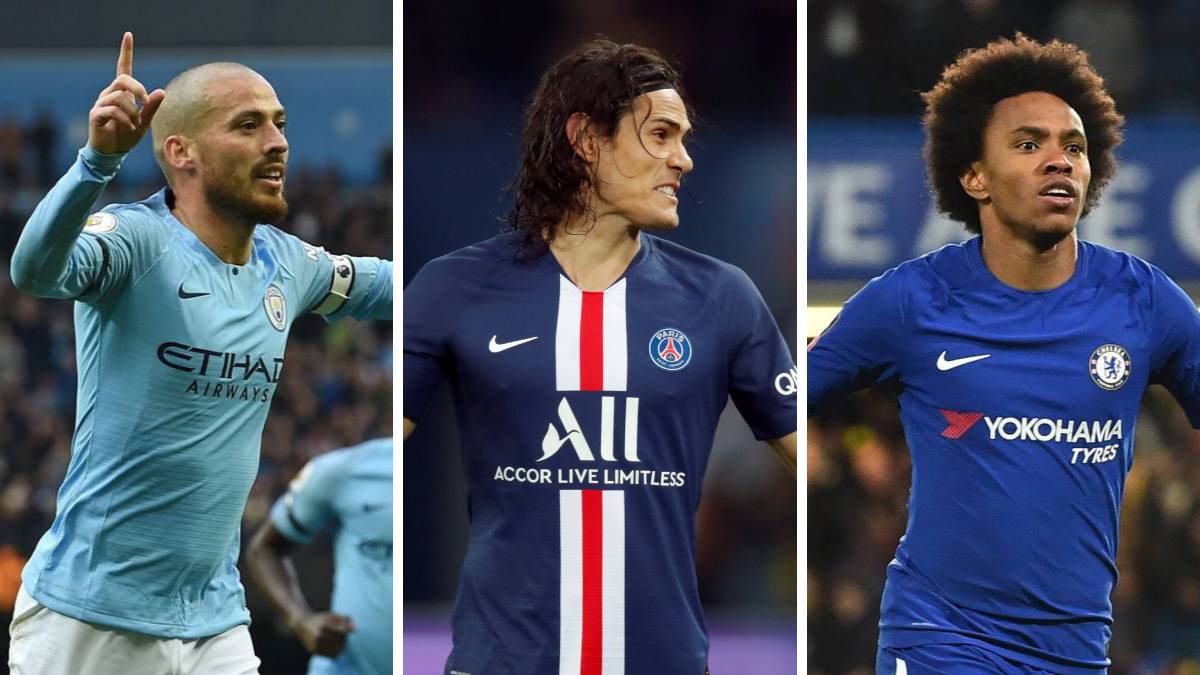 Today almost anyone in the world is aware of Black Friday offers to get things you need at low prices. The same is not true in football, but there are bargains that can reinforce a team without spending a euro. This is the case of the players who have just signed up, soccer players who from January 1 may freely negotiate with other clubs so that, by July, they can leave for free to other teams. And among the names of the players who have just signed this year, we find some very important ones, for which more than one club will want to bid (no doubt, teams like Juventus, accustomed to negotiating with future free agents will be aware of who those are players). It goes without saying that there are also some other players that are currently without equipment and could be incorporated at zero cost immediately. Here is the list of players without a team and the next most illustrious free agents:
Goalkeepers
It is the only line where there is not much to choose from. One of the most serious candidates is Viviano, Italian goalkeeper who comes from playing at Sporting de Portugal. He has been international six times and currently has no equipment, waiting for a good offer. On the other hand, there would be Nice's Argentine goalkeeper, Walter Benitez, who at the moment did not want to renew, perhaps because his representative, Mino Raiola, already thinks of a more juicy contract for him.
Defenses
In the defense there are many important players who could change their air next year, especially in the central position. For example, the central pair of the Belgian team and Tottenham, Toby Alderweireld and Jan Vertonghen. Both have not extended their respective contracts yet, especially Alderweireld, which has been considering its march for years because of the lack of opportunities it had. This year he has minutes for his partner's injury, and the arrival of José Mourinho could change their minds. Nor will they lose sight of another Belgian, Meunier (PSG), probably the best side in these conditions.
Eric Bailly of Manchester United is injured, but it is a guarantee center that has a hard time discussing Maguire and company in Old Trafford. He has not renewed, as they have not done Kolarov (Rome), Chiellini (Juventus) or Garay (Valencia), all perhaps in search of his last contract. In addition, we should pay attention to Nacho's situation with Real Madrid. The Spanish defender has not yet signed his contract extension and despite his versatility, it will be difficult to displace Sergio Ramos or Varane, since he has competition even on the bench with Eder Militao. Finally, it is necessary to mention three players who are unemployed and who could fulfill the side role in less leading teams, such as Fabio Coentrao, Ivan Strinic or Ignazio Abate.
Midfielders
Next summer there will be endless midfielders free to leave if their clubs do not renew them. The presence of players like David Silva or Luka Modric stands out. The Manchester City Spaniard knows he will leave the Premier, probably to head for Spain, while the current Golden Ball has not yet renewed with Real Madrid. We must also take into account Blaise Matuidi (Juventus), who would provide muscle in any major in Europe, or Nemanja Matic, who has no options in the United of Solskjaer.
Other midfielders whose agreements expire in 2020 are Götze (Borussia Dortmund), Bonaventura (Milan), Aránguiz (Bayer Leverkusen), Fraser (Bournemouth), Banega (Sevilla) or Fernandinho (Manchester City), all important players in their respective teams. On the other hand, it is worth mentioning two free players who know what it is to play in a big one. Hatem Ben Arfa and Lucas Silva are currently waiting for an offer.
Forwards
Bargains could not be missing in attack. The most popular is the case of Edinson Cavani, who has not signed his renewal with the PSG. Nine wants to be a starter and the presence of Neymar, Mbappé, Icardi and Di María reduces possibilities. Knowing that he would be in the starting eleven of virtually any team in the world, he is expected to leave in the summer, unless an offer arrives earlier. Thus the PSG would take some advantage of its march even if it loses it earlier than expected. Chelsea's Brazilian Willian is another of the leading players in the storefront. Barça has been following them since their great night in the Champions League against them and it does not seem that they will stay longer at Stamford Bridge. In Naples, both Mertens and Callejon have doubts about renewing and the president of the team is not clear about anyone's future although he would prefer to stay. In Chelsea, a world champion, such as Olivier Giroud, also ends.
On the other hand, one of the pearls of Manchester United, Tahith Chong, who despite having a great role this year is still waiting before making a final decision. The last of the players who will be free is Zaltan Ibrahimovic, although in his case he ends the contract at the end of the year 2019. Despite his age, he is a born scorer and it will not cost him to find a destination, of course, the club that signed him should Be prepared to tackle a high chip. Meanwhile it has acquired a percentage of Swedish Hammarby. And although the level is not the same, in the free agency there are some other players who can contribute a lot of goal to a certain class of teams. They include Wilfried Bony and the Italian American Giuseppe Rossi.
Photos from as.com