The podium of the 'PlayStation'
The Brazilian list composed of Verstappen, Gasly and Sainz, is the youngest in history in an F1 'box' with 23 years, 8 months and 13 days.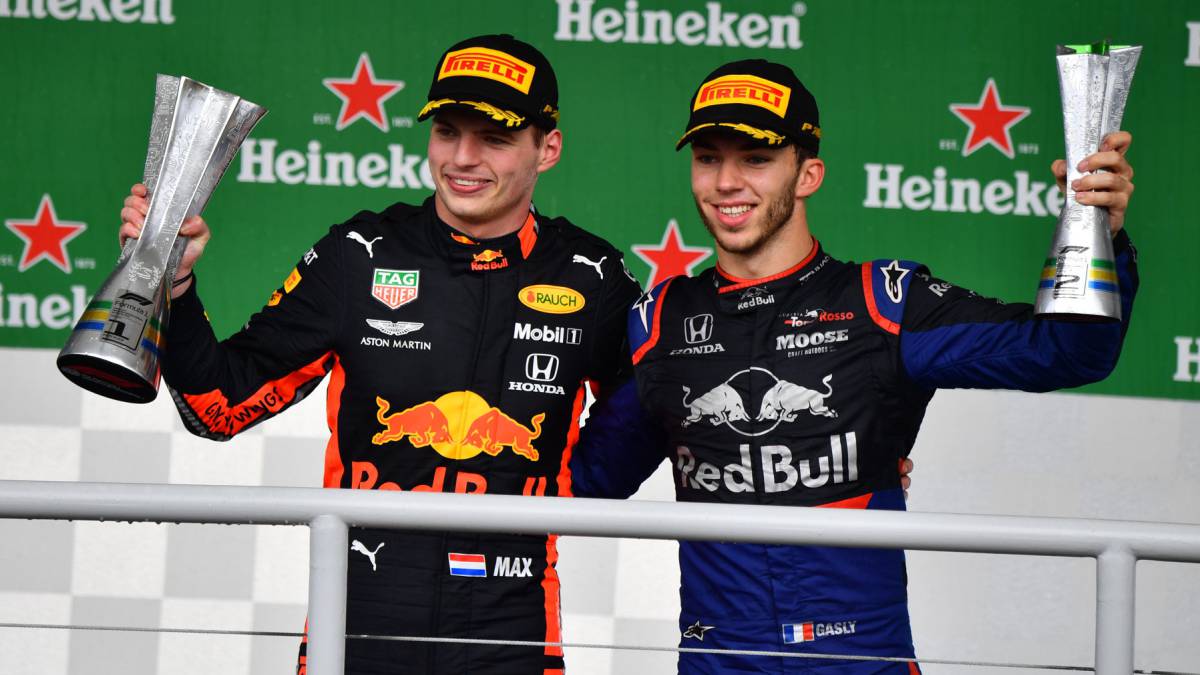 In 1994, Renault created a campaign for its Clio model that transcended public opinion and became common in colloquial language. 'JASP' was the acronym that corresponded to 'Young Although Overly Prepared'. That same year the 'PlayStation' came to light, the console that changed the leisure of millions of people throughout the world. And also in 1994 Carlos Sainz was born, the oldest driver who climbed to the podium of the Brazilian GP. McLaren from Madrid closed the 'box' that Max Verstappen and Pierre Gasly occupied in their first two positions, although unfortunately the Spaniard could not physically get on the podium since the sanction to Hamilton came later
This podium of the Interlagos circuit has not only been historical for the son of the two-time rally champion and for Spain, since it was number 100 after 97 Fernando Alonso, Pedro de la Rosa and Alfonso de Portago. It has also been for the history of F1 since the average age of the Dutch (22), the French (23) and the Madrid (25) is the least seen ever in the championship: 23 years, 8 months and 13 days . Surpassing the 23 years, 11 months and 16 days that came from the podium of the 2008 Italian GP, the one composed by Vettel, Kovalainen and Kubica.
Photos from as.com