The Pichichi visits a fort
Benzema arrives in Vitoria as top scorer of LaLiga. Add two more goals than Messi, Gerard Moreno and Loren.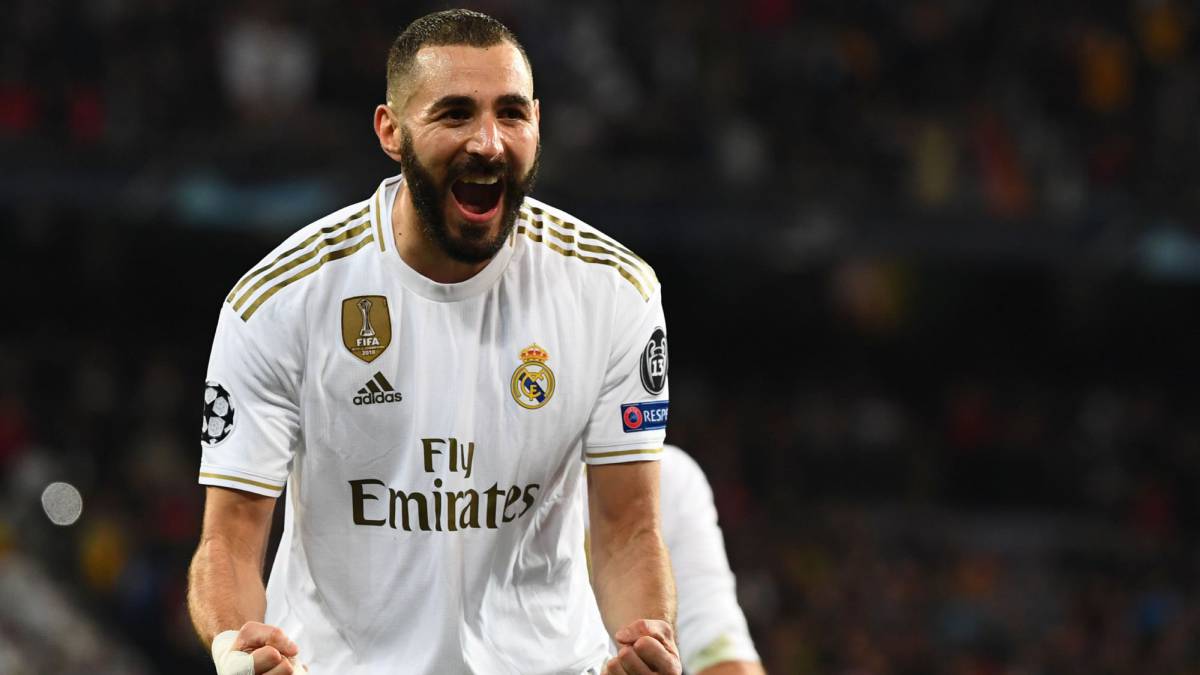 Benzema does not rest. The Frenchman has become irreplaceable for Zidane based on goals: he has been 14 this season. Of them, 10 have been in the League, which places him as leader in the race for Pichichi (he gets two goals from Messi, Loren and Gerard Moreno). Today, in a difficult stadium for Madrid, his instinct will once again be key to placing his leading league team and, incidentally, distancing his pursuers from the scorers table.
Since he arrived in Madrid in the summer of 2009 he has never been close to leading the list of scorers. His best season in the League was 2015-16, in which he made 24 goals, but he was the fourth in the fight for Pichichi (Luis Suarez made 40, Cristiano 35 and Messi 26). At the moment, he is on the right track to overcome that record, because that year he had only six goals after the first 13 days of the League.
If Madrid maintains the pulse with Barça in the domestic competition it is largely because of Benzema's goals: without them the team would take six points less and be sixth in the standings. His many, in addition, usually arrive at the most necessary moment: he has scored in eight games and in six of them he got the first target of the game. It is the 'can opener' of the team.
Conscious of his importance, Zidane hardly includes him in his rotation policy: he only rested before Osasuna. In the other 17 games he started and is the third in the team in minutes (1,485 ', second only to Casemiro and Ramos) .
In all competitions this can also be the best campaign of your life. His best scoring figure is already far away: he scored 32 goals in the 2011-12 season, with coach Mourinho. That year he scored in 24 of the 52 games he played (46%). This course has seen the door in 10 of the 17 duels he has played (58%). If he maintains his aim, he will overcome his best mark ...
In the calendar year he is the third best scorer in all of Europe with 33 goals. Only Messi (40) and Lewandowski (45) surpass him. To those goals we must add the eleven assists he has repaired
Photos from as.com