The physicist of France again tombs the Spanish National Team
Good debut of Maite Cazorla with Spain but second defeat against France in two days. Great atmosphere with 5,000 fans in Palencia.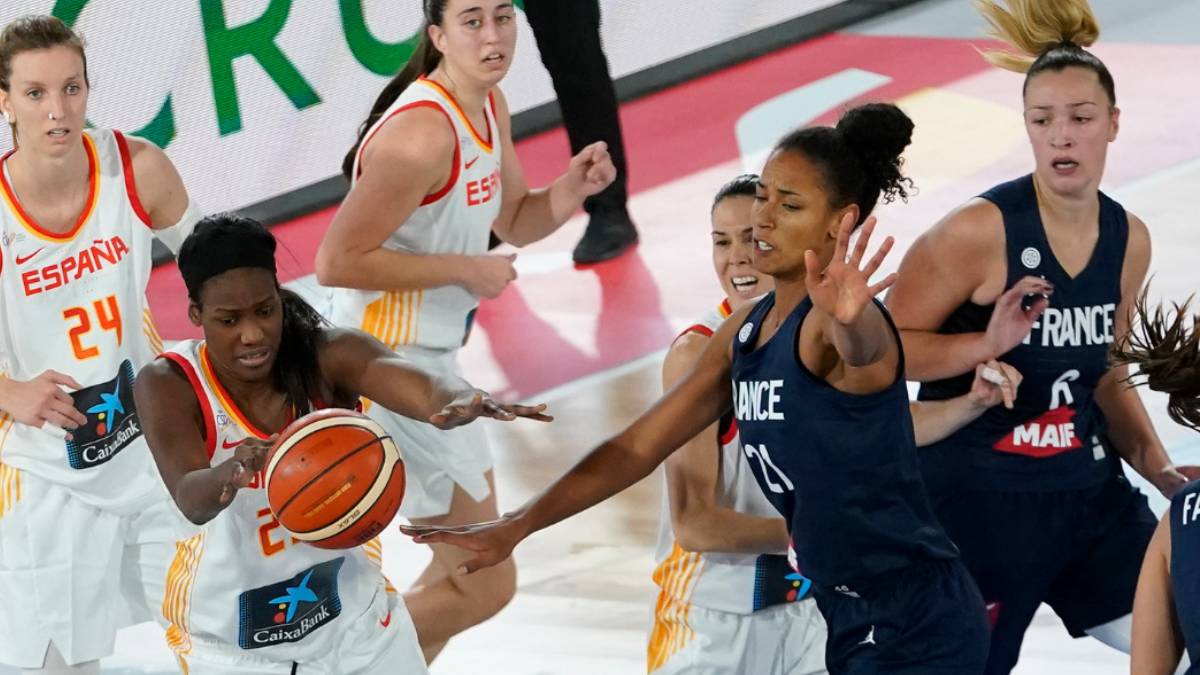 The French women's basketball team has returned to take out this Sunday muscle with its vitoria 58-65 against the Spanish team to show more claw in a third quarter that, in the end, has been decisive in the second meeting between both teams in less than two days
The equality between the two teams has been made clear in the Province of Palencia Tournament, as well as the test character of the event, which has been proven since the start of the match. The French team, which also won Spain last Friday in Zamora, began much more focused, asserting its inner game and its strength in defense. Meanwhile, Spain did not find the offensive resources and committed many inaccuracies, which caused a partial 4-15 in just six minutes of play.
As a response, the Spanish coach, Lucas Mondelo, reacted by moving the bench and with a downtime with which he managed to improve in two aspects: the mobility of the defense in zone 2-3, risking the theft of the ball, and the speed in attack . With that dynamic and the rebounding improvement, the first quarter (13-20) ended and the second began, in which the Spanish turned the scoreboard, reaching a four-point advantage, to reach the break with 31- 30,
The third quarter was key in the future of the meeting; Spain began cold and made the same mistakes as at the start of the game, commutations inaccuracies and lack of effectiveness in the launch. For its part, France relied on its internal game and the control of the game of its two most decisive players, Vukosavljevic and Ciak, to score steadily and reach 15 points of advantage.
The Spanish National Team, with more intention than success, managed to stabilize the game and, after the last quarter, reduced the disadvantage with the firm intention of giving the City of Palencia a final equalizer.But, despite the team's push and the fans, France has managed to maintain control of the situation to score the second victory of the concentration.
Photos from as.com