The Nuggets are still on the rise and Kemba Walker scares
The base left on a stretcher with the neck immobilized after hitting a teammate. Fortunately it seems that it is nothing serious.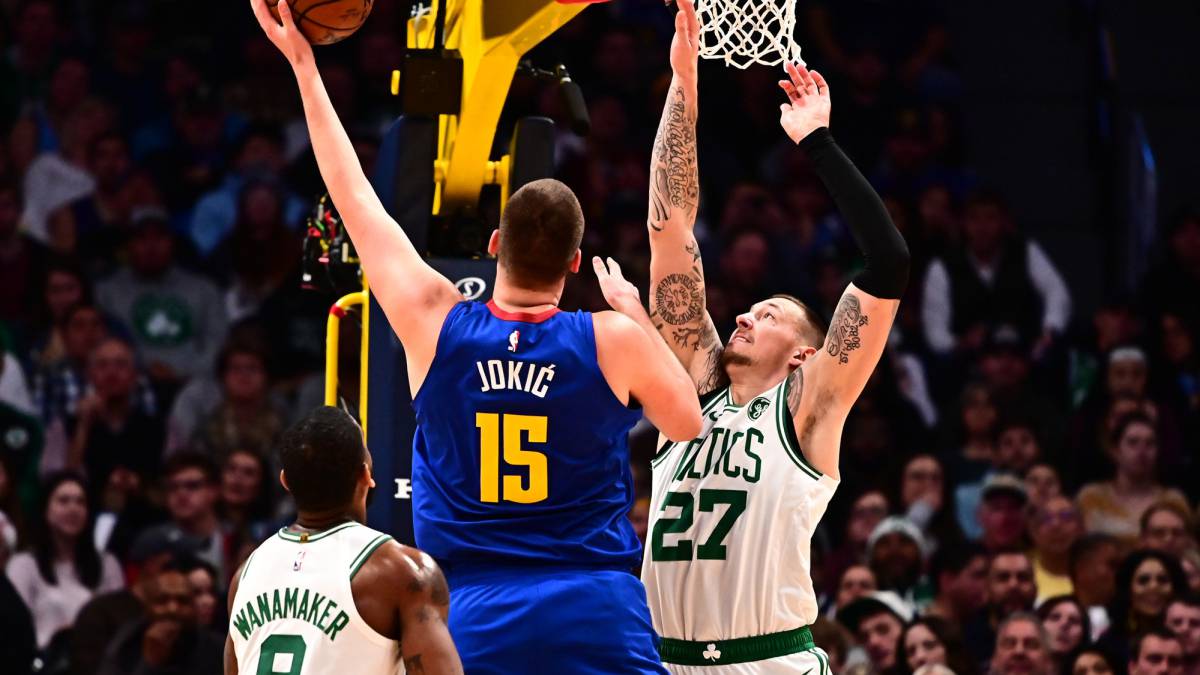 The Nuggets win their fourth consecutive game. After beating in a direct duel to the Rockets they infringed the second defeat followed to some Celtics that until three days ago they had only lost a match. This time it was the most difficult yet because they couldn't count on Kemba Walker from the second quarter. In a fortuitous clash with Ojeleye, the base remained on the ground motionless. The blow to the head seemed quite serious and they had to take it on a stretcher and with the neck immobilized. You could even see the Celtics players in a ring praying. Fortunately it seems that everything has been in a scare. According to Brad Stevens, after the first tests no major structural damage has been detected in the neck or head.
Having said that, his team was always behind but knew how to suffer to squeeze the score in the last minutes until he was ready to go back and take the victory. They lacked the task, largely because of the bad percentages they had all night, especially since triple (25.9% correct). Do not put in that bag Jaylen Brown, the top scorer of his own, who made a 4/7 from the perimeter to finish with 22 points, plus 10 rebounds and 4 assists. But except for some flashes of Tatum, he was too alone to counteract the power of a team that has regained its best game.
Starting with a Jokic that re-carbures and does everything (18 + 16 + 10), the Nuggets are a set in which all their virtues shine. Jamal Murray remembers the scorer and second sword who sometimes forgets that it is (22 + 6 + 5) and Millsap and Barton did the rest. Juancho returned to play many minutes (18), something that is no longer news. Happy moments those living in Denver, seconds already from the West.
Photos from as.com