The MoraBanc Andorra catches air at the expense of an erratic Students
The Principality won after two consecutive losses. Good Diagne and Hannah. Massenet executor. The schoolboys wanted, but couldn't.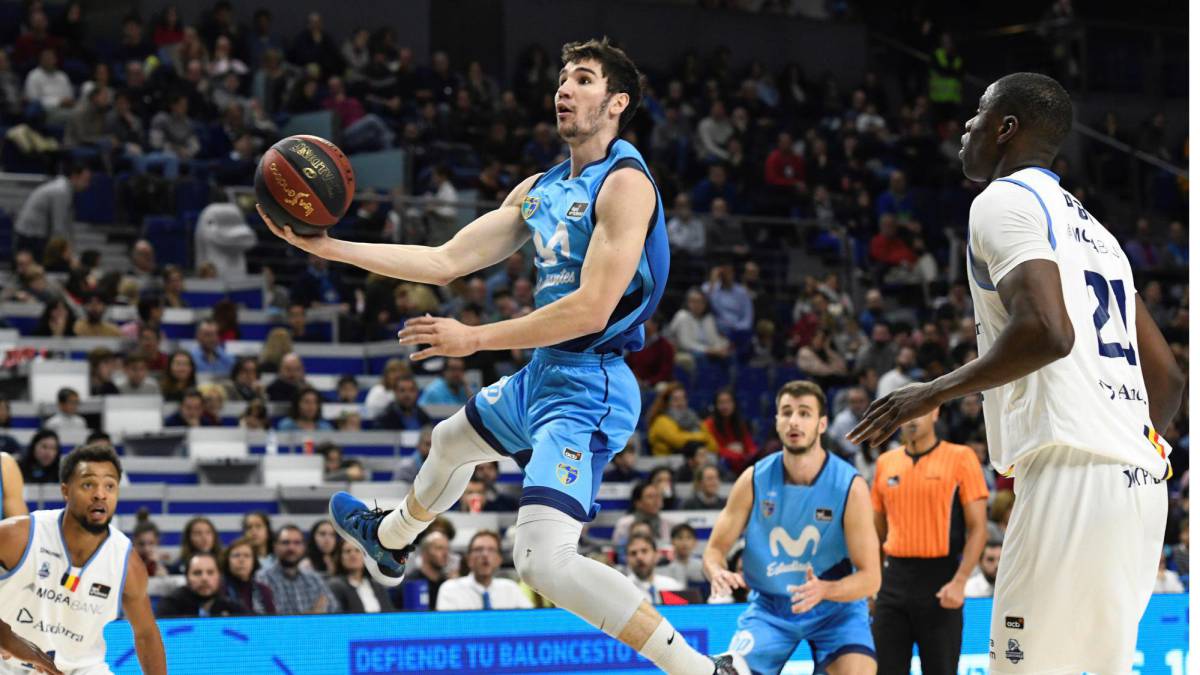 Everything went wrong for the Movistar Students of exit, intermediate and final against MoraBanc Andorra. There were moments of lucidity, of course, but they were the least in a whirlwind of nervousness. Of wanting and not being able. And, above all, inaccuracies. To handfuls. Minute by minute, those of Dzikic accumulated losses (many children, disconcerting: 19) and failures (16 of 25 from the staff) that would have given them the opportunity to board a MoraBanc Andorra that takes oxygen after two consecutive defeats. When they reached the shore (because their resistance, of course, is exemplary), they turned around. They did not finish for joy of those of the Principality, who already sent out: 0-5 starting. 19-33, the maximum, in the middle of the second quarter, after a partial 2-7 in just over a minute. They were never below the score.
Kadji was the image of despair. The Cameroonian started with desire ... but denied. 1/9 at the launch in 13 minutes. 0 of 3 from the perimeter that added to 1 of 7 total to the rest of the team and to 3 of 16 at the end of the third quarter. 7 of 23 to close the crash. A slab that joined those losses that gave the opponent 23 points. A giant slab that helped place Dangubic, which created more problems than solutions. Only Arteaga responded to the MoraBanc play: 15 points with a good 6/7 in the shot. 14 valuation. Brizuela was suffocating in the defensive tangle that Ibon Navarro placed on the perimeter and collided with two giants: Diagné (its growth in recent seasons has been spectacular) and Sy are pure rock. Like Tyson Pérez. Hard, high quality granite in which the students collapsed.
Despite all the inconveniences, the people of Madrid dreamed of rest. Only seven down (34-41) after that rain was a gift that became more beautiful around the locker room: tie 41 after 5 points followed by Kadji in a blink and Brizuela's visit to the staff. It was a mirage. The Estu gradually picked up the game. It gave pulls of irreducible set (something that is to be appreciated), but insufficient. He always became entangled with his own legs and so it was impossible.
Without Navarro being expelled for two techniques (protesting and applauding the referees in a nanosecond), Hannah and Senglin punished. Diagné controlled the boards and Todorovic taught from triple. All contributed (only Colom was left without scoring) with executioner Massenet. The American unraveled seven of his 12 goals in the last four minutes when the locals flirted with a comeback (71-74) that never came. The ramireños are left with three wins and five losses with the Palau just around the corner. Andorra catches air
Photos from as.com