The legend grows: mural in LA for Caruso, the 'Mamba Calva'
The base is one of the most beloved players of the Lakers. You already have your street mural. In it crushes above Doncic, Booker, Harden ...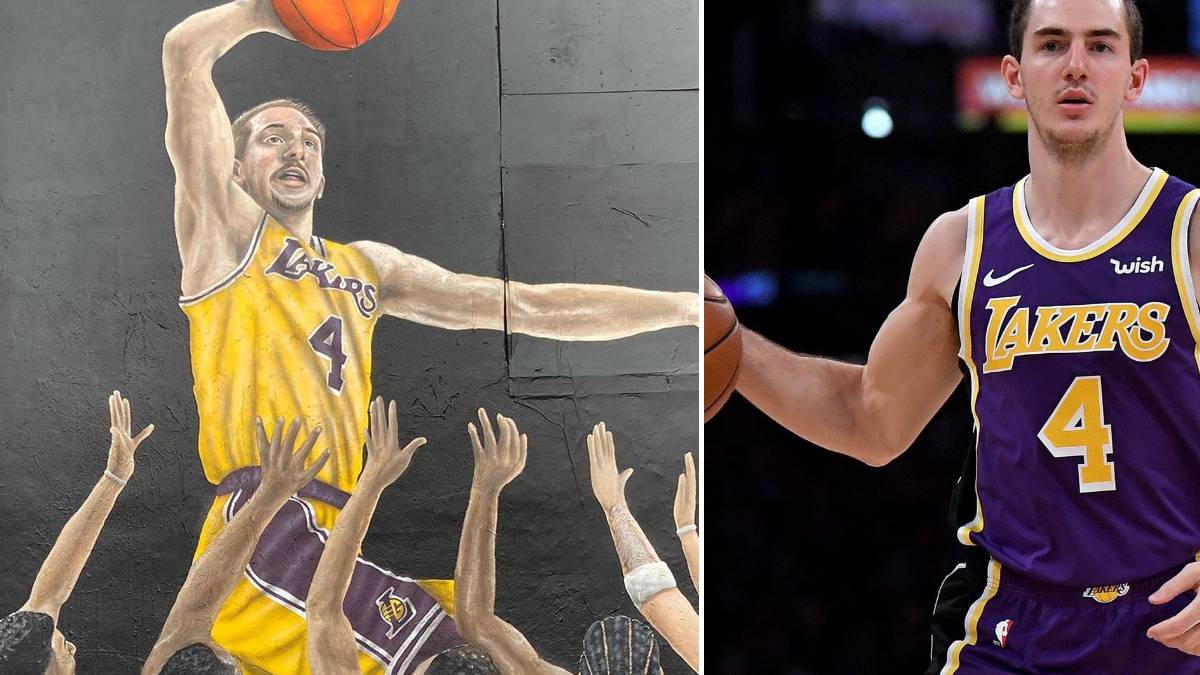 Alex Caruso is much more than a cult hero of the Lakers fans. In his third season in the Angelino team (he was not drafted in 2016 and joined the Lakers for the 2017 Summer League after a year in the Gunder of the Thunder League), the base has become a fixed in the rotation of Frank Vogel and one of those responsible for the Lakers having the best defense of the first month of competition with permission from the Utah jazz, with which they tie in rating. The base plays more than 20 minutes per night and averages 5.5 points and 2.1 assists, although its true value for some Lakers that are now the best team in the NBA goes beyond statistics. Together with Avery Bradley, Dwight Howard, Danny Green, Anthony Davis, JaVale McGee and, of course, an absolutely involved LeBron James, he is responsible for the excellent defensive level of a team that is back in the front line after horrendous six years
But beyond that, Caruso (nicknamed La Mamba Calva) is one of the favorites of the Angelian fans for his attitude, always 100% on the court, and an aspect that makes him an NBA player without much player appearance NBA He himself has acknowledged that he understands that fans value his honest and constant effort and that they can feel more identified with a player like him, of earthly appearance, than with some of the great superstars of the competition. Now, to give more flight to his status as a cult player, Alex Caruso also already has his own mural in Los Angeles.
It is the work of the artist Gustavo Zermeno Jr (this is his Instagram account) and represents Caruso pounding above Jamal Murray, James Harden, Devin Booker, Kawhi Leonard and Luka Doncic.
Caruso himself acknowledged that at first he thought it was a fake, and that he was very excited to see that it was not so. In addition, the base guaranteed that he would get in touch with the author of the street mural: "I thought it was a joke, a fake. I saw it after a nap before a game and I thought they were hesitating. But it is part of the Next I have had in recent months and that has been talked about so much. It is great, it is a fantastic drawing. I have already written to its author to tell him, I will stay with him to go there to take a picture. " Finally, he left another sample of his humor when asked about the stars he was crushing on the mural: "He has chosen players who are the best in their teams, so none of them would be the one who would go down there to try to block a mate. But that's what it is ... "
Photos from as.com