He has only two goals and two assists after 16 games; Last year, at this point, he had scored six-something and given away another six.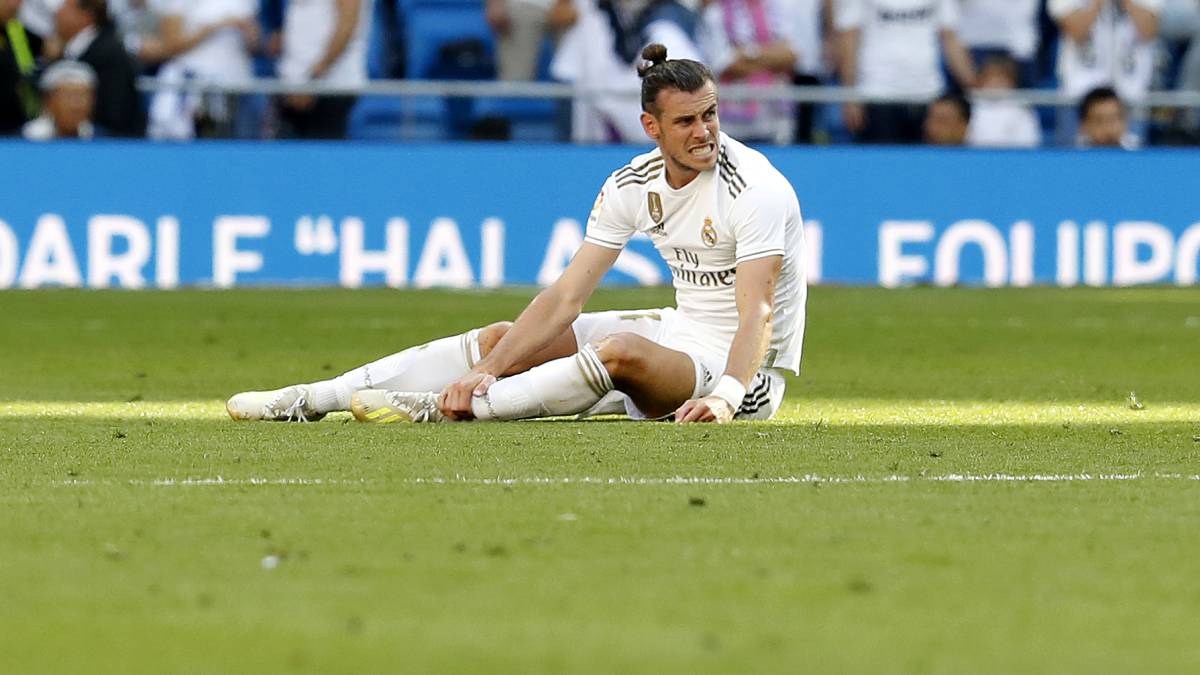 Finally, after 47 days of absence, Bale trained again with the rest of his Real Madrid teammates. A month and a half Zidane has been unable to count on Welsh at full capacity, although the coach has managed to overcome the six games in which Bale has been missing: four wins, a draw and a loss, 16 goals in favor and only one in against (besides having discovered that reef called Rodrygo) .
Until yesterday, Bale's last complete training with Madrid dated October 4, prior to Granada's visit to the Bernabéu. In that game Bale started and served a very good assistance to Benzema, with the outside of his left-handed. Then he left with his team, played every minute against Slovakia and Croatia ... and disappeared from the Valdebebas sessions.There was no official version to rely on, since Bale vetoed that his medical parts were published (a path they have followed other players later, like Marcelo). After the match against Croatia, Ryan Giggs, Welsh coach, referred to some "cramps", but over time it was leaked that the real problem was an edema in the left soleus.
The sole have been the great impediment for Bale to express himself more freely with the Madrid shirt: he accumulates twelve white injuries on them, ten on the left and two on the right. They are half of the 24 injuries he has suffered in total since he signed for Real Madrid, in August 2013. His last casualty, officially, has been 28 days, those that passed between his matches against Croatia and Azerbaijan, both with Your selection An important casualty, although far from the major ones he has suffered: in 2016-17 he was out 84 days and 18 games due to a problem in his right ankle. Bale's problem is the repetition, the enormous frequency with which he falls injured: since he landed at Real Madrid, he has been unavailable 421 days and has lost 91 games.
Predictably, today he will return to exercise with the group and should enter the call to receive the Royal Society tomorrow (9:00 pm). After training, Zidane will share his impressions about the Briton, about his state of form and about recent episodes (his words that he is more excited to play with Wales than with Madrid, the controversial flag ...). It remains to be seen if he enters the eleven against the Basque team and can begin to amend what are, after 16 games, his worst target figures: he has only two goals and two assists. A year ago he had six goals and had given away another six. That is the Bale that Madrid needs.
The year that most closely resembles this one was the 2015-16 season, in which at this point he also had only two goals, although in return he had delivered five assists, in a Madrid also in which scoring goals was much more complicated against the presence of Cristiano, a vortex that attracted to him all the white offensive flow. In scoring terms, his best season at this point was 2016-17; He had seven goals and four assists. It was also the season in which he suffered an ankle injury that made him miss 18 games, which slowed him down. From there Isco took over and Zidane lost confidence in the Welsh ...
Photos from as.com