The Joventut already has replacement for Dawson: Perrin Buford
The Badalona team has closed the incorporation of the US escort (1.98 m and 25 years) until the end of the season.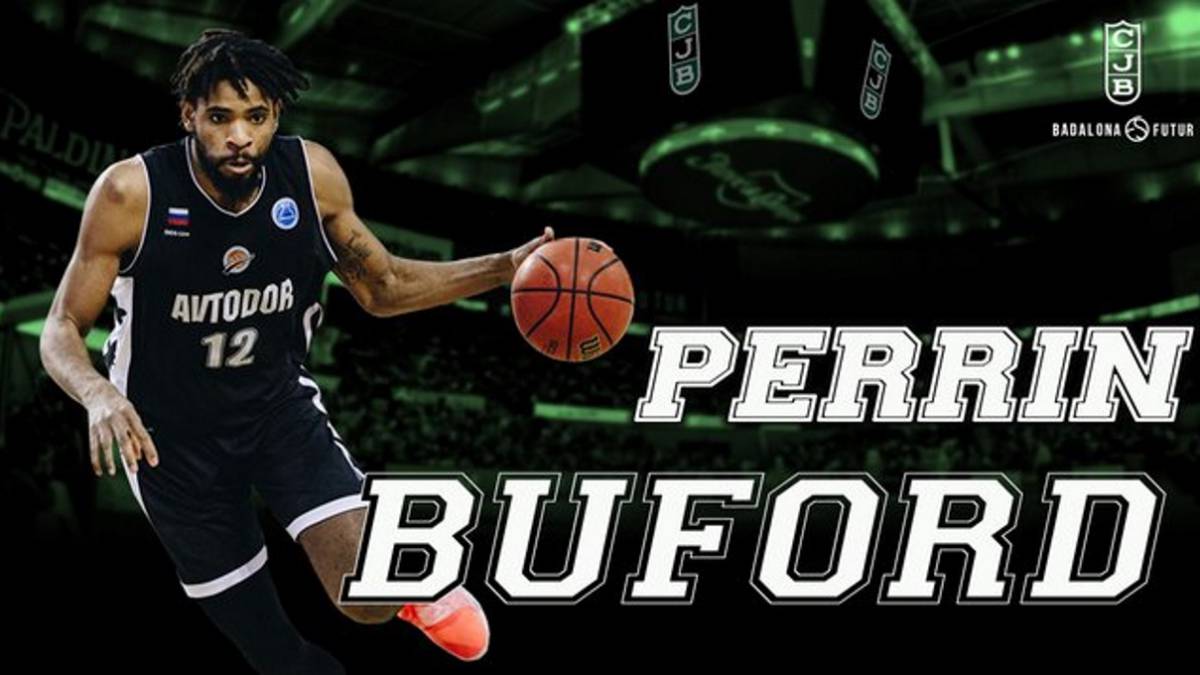 The Joventut Club of Badalona has closed the signing of the US forward Perrin Buford until June 30, 2020, as reported by the Catalan team on Friday from its website and social networks
Buford, born on January 25, 1994 in Decatur (Alabama, USA), measures 1.98 m. and militated since last September in the Fujian Sturgeon of the Chinese league. Thus, his new club has indicated in the press release that "he can play both in the forward position and in the escort position." Buford started his university career in Motlow State CC (2012-13) in the United States, and then continued His training at two different universities. First, that of Southwest Tennessee CC (2013-14) and then that of Middle Tennessee CC (2014-16) .
In the professional field, he accumulates experience in several countries. He started in the Moncada Agrigento of the Italian A2 Basket Series (2016-17), went to the Brisbane Bullets of Australia (2017-18), then played at the Yesilgiresun of Turkey (2018), in the Camaiques de Humacao of Puerto Rico (2018) and in the Russian Saratov Avtodor (2018-19) .
That last season on Russian soil had a presence in the All Star Game of the competition, thanks to its 16.6 points and 6.8 rebounds per game. In addition, with the Russians he also participated in the FIBA Europe Cup and averaged 16.2 points, 7.9 rebounds, 4 assists and 1.7 blocks.
Joventut sports director Jordi Martí has compared Buford with Shawn Dawson. "He can play forward and escort, he has a lot of energy, points from beyond the line of three, he can penetrate, he has a good physique and he is very competitive, one of the factors that has convinced us to make the move," he said. Marti said about it.
Photos from as.com