The invisible party of Icardi
The Argentine only touched 11 balls and broke a negative Champions League record. Many keep asking why Cavani did not play against Madrid.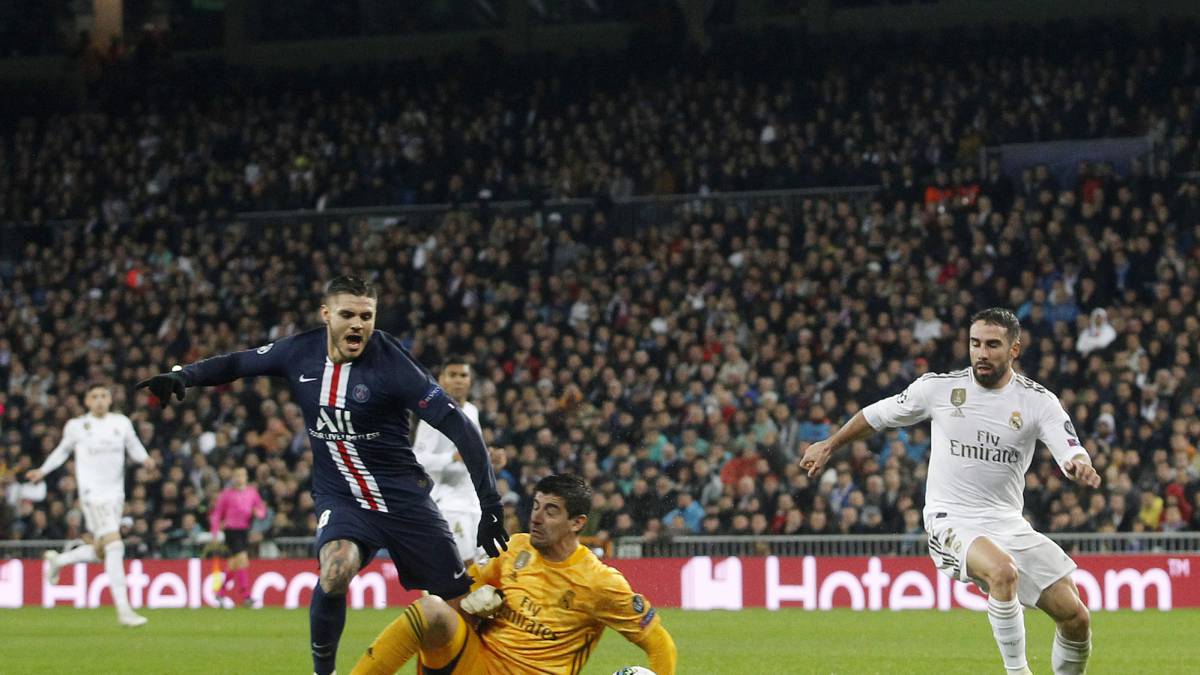 Mauro Icardi lived in the Bernabéu one of the worst nights since he signed for the PSG. The Argentine was not comfortable during the whole match, to the point of being replaced by Draxler in the 75th minute. He only played 11 balls, beating a negative record since the establishment of the new format of the Champions League.
Icardi yesterday became the player with fewer balls to play as a starter in a European Cup match. That his participation in the PSG game was testimonial was known, but yesterday, he almost never stepped on the Real Madrid area. In fact, Icardi is still the striker who least touches per game needs to score a goal (one goal every 17 minutes), data that show the type of striker he is. However, Icardi was able to change the future of the match when he forced the expulsion of Courtois, rectified by the VAR afterwards due to a previous lack of Gueye over Marcelo.
What surprised most yesterday, beyond the overwhelming data of the touches of Icardi, was the lack of minutes of Edinson Cavani. The Uruguayan is a striker opposed to the Argentine, and his presence against Real Madrid became necessary in the worst minutes of Tuchel. Everything indicates that it will come next season, or even in winter.
Photos from as.com