Near reaching the first quarter of the course, Zidane seems to have hit the key. Your new Madrid carbure from Kroos-Casemiro-Valverde.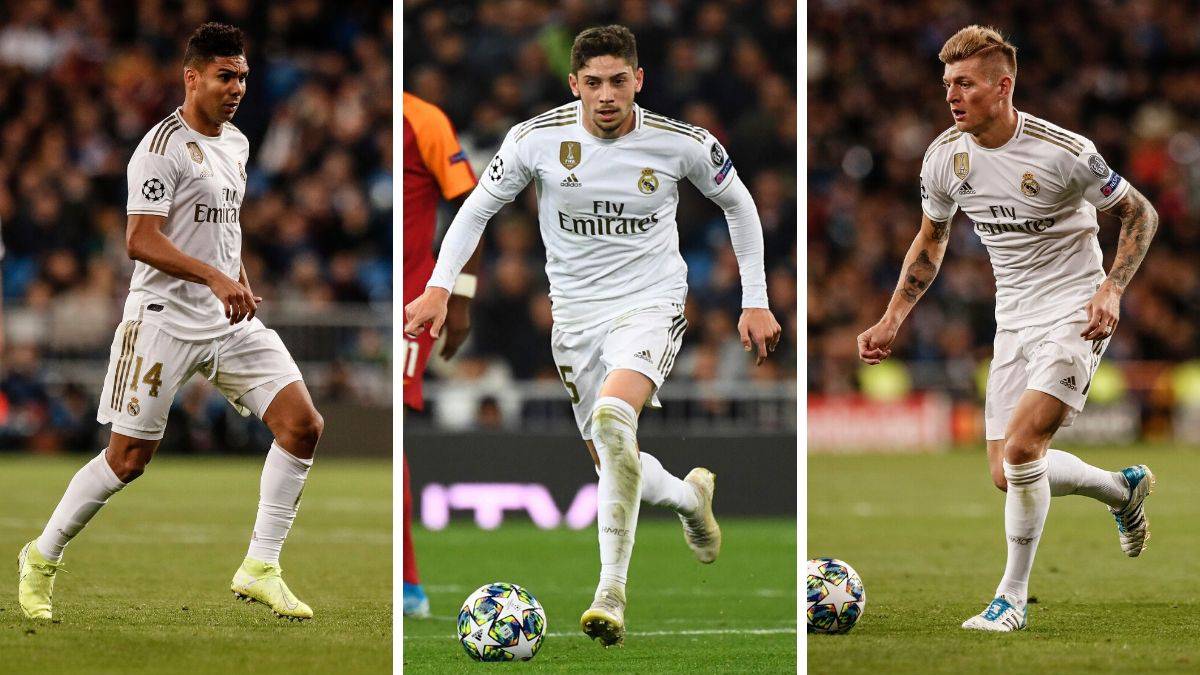 Madrid of the future is being built on the pillars that raised the one of the most glorious past, that of the three Champions in a row. That team held him and launched the well-known Kroos-Casemiro-Modric, in charge of cutting and sewing. That trident sought a hole in the historical memory of the club, the same able to defend despite the resignation of the BBC in the struggle to connect with the galactic trio. Now, being caught in the corner of doubt, Zidane begins to see it clearly with a very similar formula: Kroos-Casemiro-Fede Valverde.
Data and feelings support the commitment to society formed by the German, the Brazilian and the Uruguayan. Zidane, with an overwhelming success especially for what is costing this Madrid of stumbling blocks, has joined them from the start in six games and still does not know defeat. He won Galatasaray (6-0 and 0-1), Leganés (5-0), Granada (4-2, with Kroos substituted in 34 ', already 1-0) and Osasuna (2-0), and only he was resisted the victory in the Wanda derby (0-0) .
It's Fede Valverde who is uncovering himself as the differential part of this new gear. Casemiro, with different results, has been a starter since the season began. Kroos, extraordinary these months, seemed: only lacked entry into Son Moix (injured) and the team lost. But the one who has been generating the greatest degree of importance is El Pajarito, who is close to establishing, if he has not already done so, the Valverdedependencia: without him in the eleven, Madrid has lost twice (PSG and Mallorca), tied four ( Valladolid, Villarreal, Bruges and Betis) and won only three (Celta, Levante and Sevilla) .
The balance without Valverde as a starter is 13 points out of 27 possible, with 12 goals in favor and as many against. With him, however, Madrid has added 16 of 18 points, with 18 goals in favor and only 2 received. "Every time he has the opportunity to play he does well. He has gotten into the position of Casemiro and has done well. He is usually a box-to-box player, he has done well for the team," Zidane said afterwards. from set to Galatasaray.
The Frenchman, his great supporter and the main person responsible for not giving up in summer, the weight that Valverde has taken in his schemes is not lost. The Uruguayan has completed the puzzle of a midfield around which he has designed his eleven type. Together with Courtois, Carvajal, Varane, Ramos, Marcelo, Rodrygo, Benzema and Hazard, Zizou is polishing an alignment that has gone from being unpublished to being repeated in three of the last four games, all of them celebrating the victory. Your invincible team can sprout from your invincible team.
Photos from as.com