The Euroleague recognizes an error in a triple of Guillem Vives
The agency has acknowledged that the triple annulled Guillem Vives was legal according to the one according to Article 23.1.2 of the Official Rules of Basketball FIBA 2018.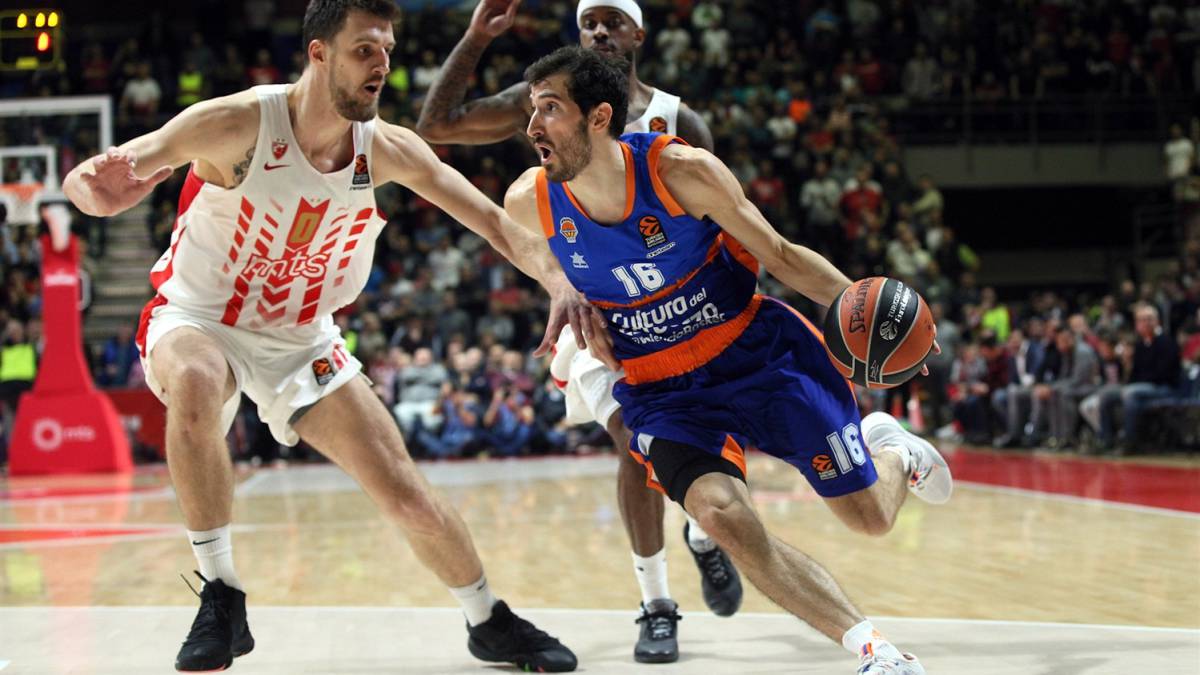 The Euroleague issued on Friday a statement in which it admitted that the referees were wrong to cancel a triple of Valencia Basket in this Thursday's match against the Red Star, without implying that it alters the 76-73 result favorable to the Serbian team with the one who finished the crash
The tournament organization explained that the triple that was canceled to Guillem Vives in the absence of three minutes and fifty seconds to go had to go up to the scoreboard because touching the top of the board as he did the ball is not among the assumptions included in the regulation to cancel the play
"The referees incorrectly annulled the basket and the three-point shot must have been valid," the statement said.
From the Euroleague it is noted that two years ago the organization decided to give an official explanation for important errors in the arbitration although that does not imply that the final result of the match is altered, nor that it should be replayed from that moment.
Photos from as.com