"Revolutionizing the Ducati to win Marquez is crazy"
The tester of the Italian house says that GP20 will be an evolution of the current Desmosedici with improvements in the aspects "that were not done well before".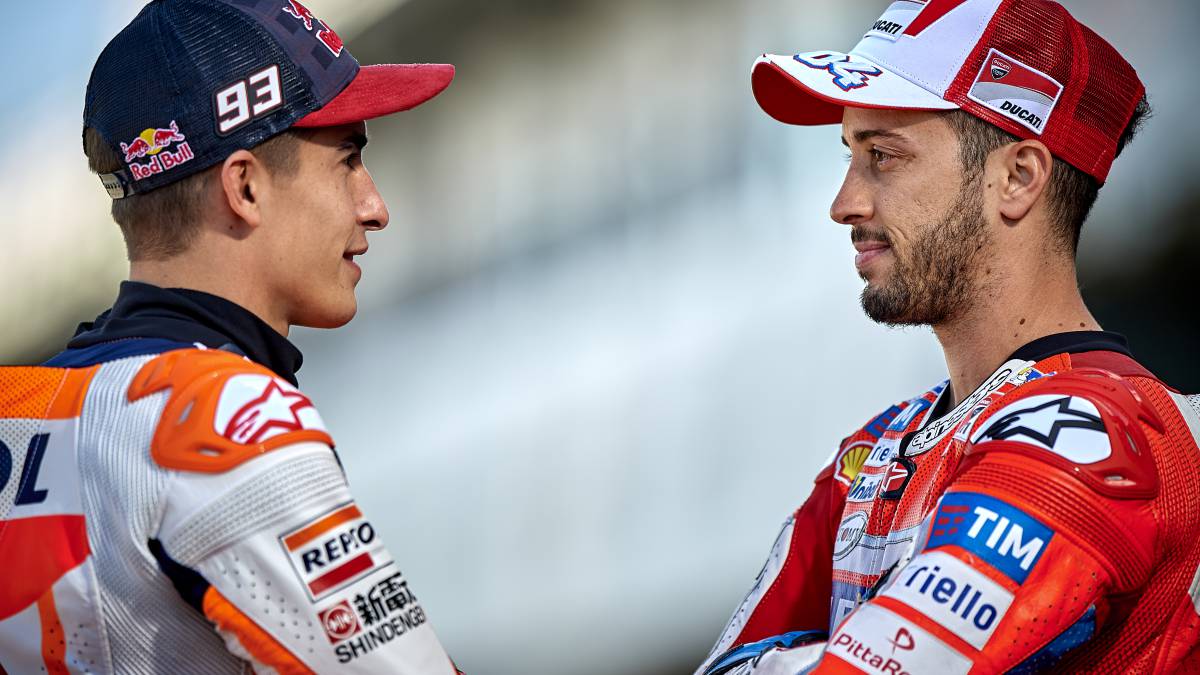 Everyone wants to end Márquez's absolute dominance and none knows better than Ducati in recent years what it is to fall under pressure from the champion. Borgo Panigale's house has been chaining the MotoGP runner-up for three consecutive seasons with Andrea Dovizioso and although Desmosedici has been considered in recent years as the most competitive motorcycle on the grid, having the most powerful weapon has not served to bring down a perfect harmony between pilot and saddle that sits in the garage of Honda.
Although the RC213V has become a virtually indomitable workhorse, Márquez has been able to seize it at the most critical moments and now that the Honda has strengthened, superiority has been even more unquestionable. What has led Ducati to continue working in a competitive team with which to be champions again. The Italians, as Michele Pirro confirms, already have their new weapon ready for a season where the objective will be "to improve what was not done well before and solve the critical areas," he says in GPone.
GP20 has been prepared to attempt the assault on Márquez's throne from the current base. Pirro is clear that "revolutionizing the Ducati to win Marc is crazy" and the new Desmosedici will be the result of "development carried out by manufacturers and pilots". The starting point with which they work in Bologna "is good" and its tester is based on the 16 podiums that the Italian firm has achieved in a season where the team title can be yours. Therefore, "if the bike works, you just have to improve it and that is what you are doing." A wise decision? Time will tell ...
Photos from as.com